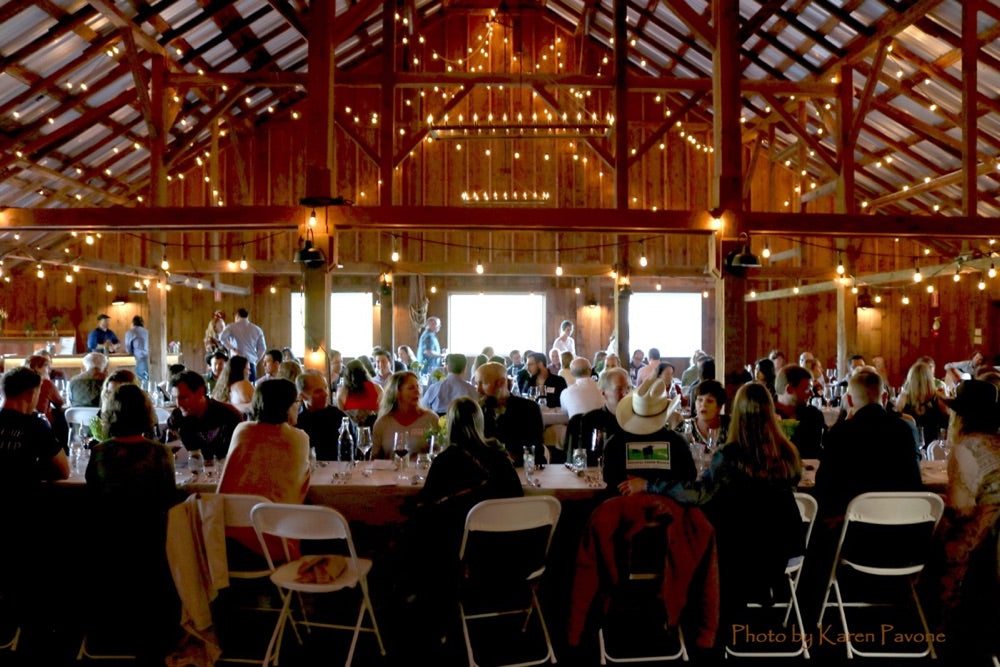 Our first Pasture to Plate Farm Dinner
It was a magical evening when Stemple Creek Ranch played host to one hundred guests at our inaugural Pasture to Plate Farm Dinner last Saturday night. After weeks of rain and cold, the Gods smiled on us with a perfect warm summery day. Time to get the party started!
The festivities kicked off at 5:30pm on the lawn area outside our barn, where guests enjoyed a social hour of hand crafted cocktails by the capable mixologists from Libations Unlimited served with a spread of appetizers fit for a king.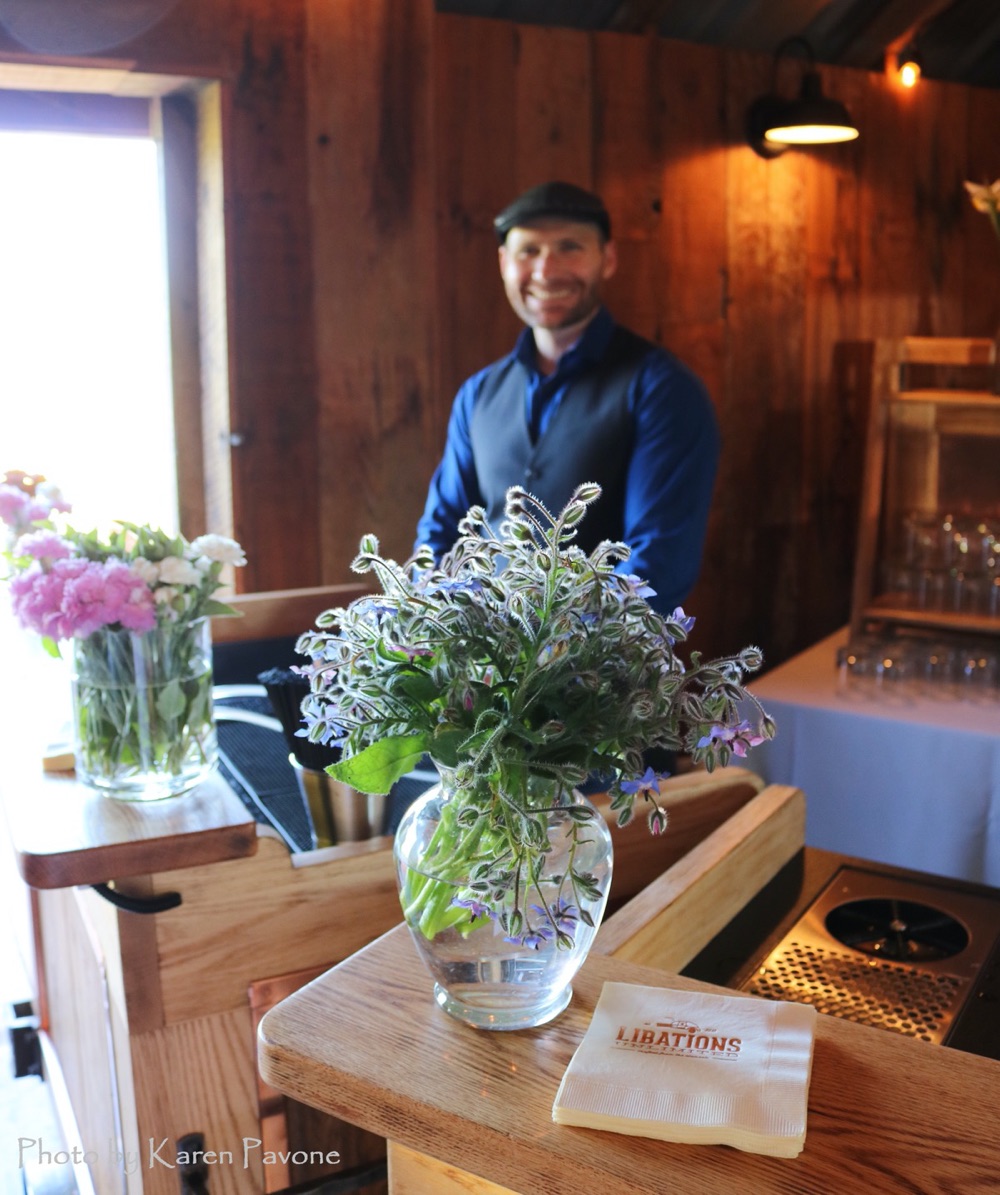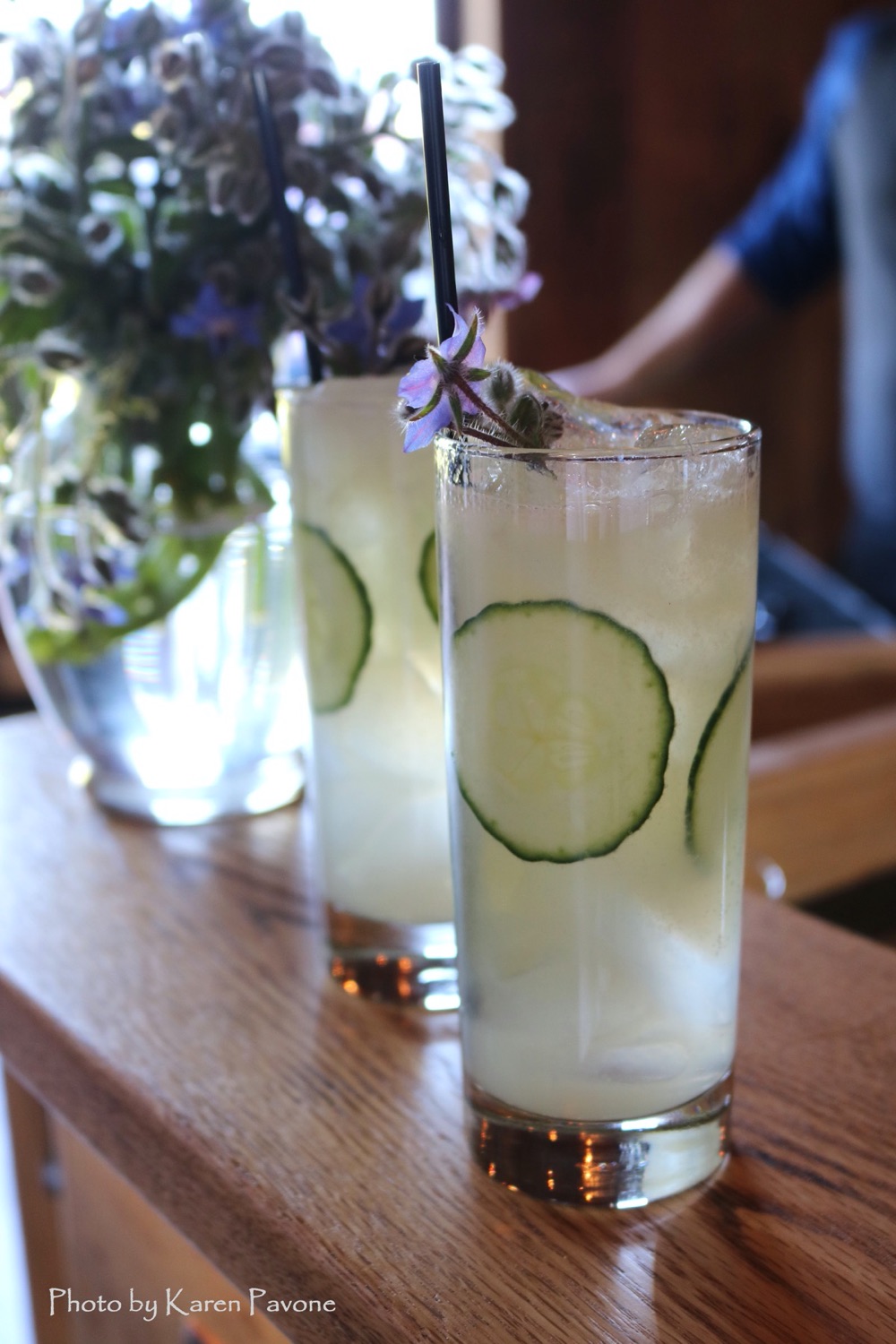 The guy from Hog Island Oyster Company shucked his heart out to keep the oyster bar stocked, while Chef Matt Elias of The Bodega manned our large barbeque grill sizzling with plenty of Stemple Creek grass fed lamb merguez sausages and beef cooking to perfection.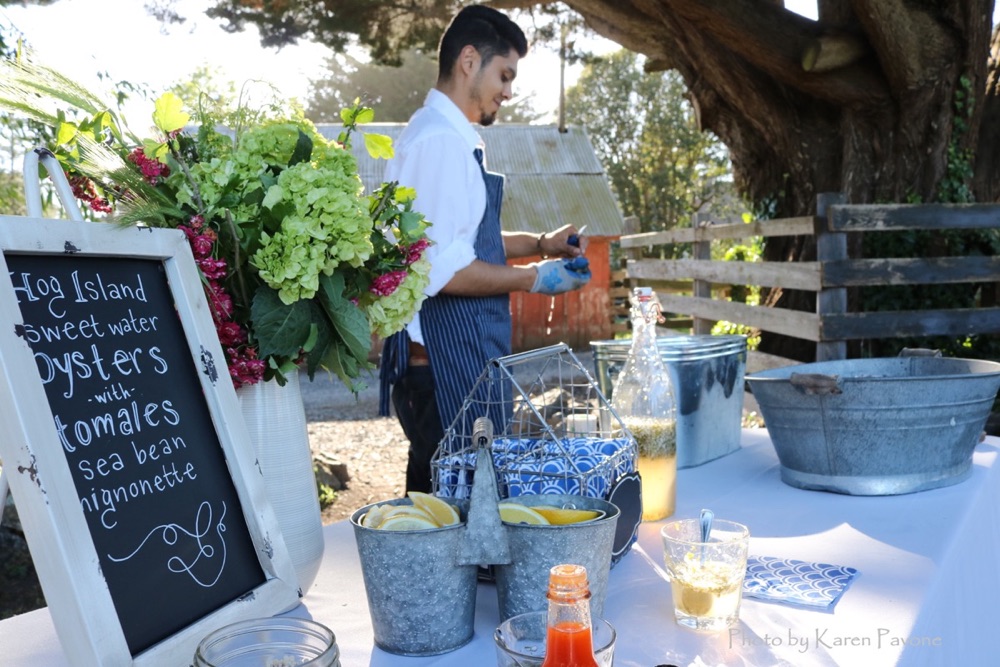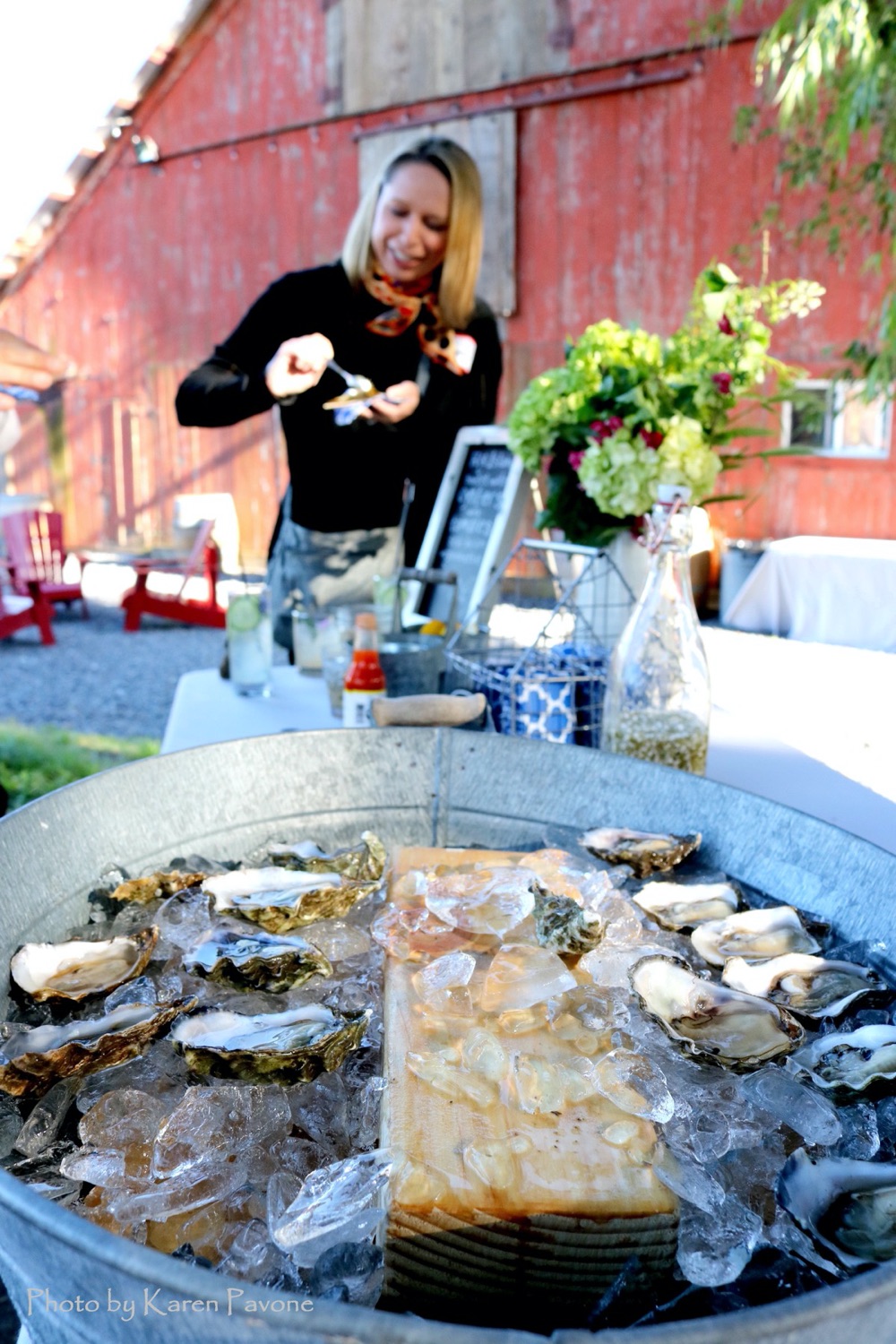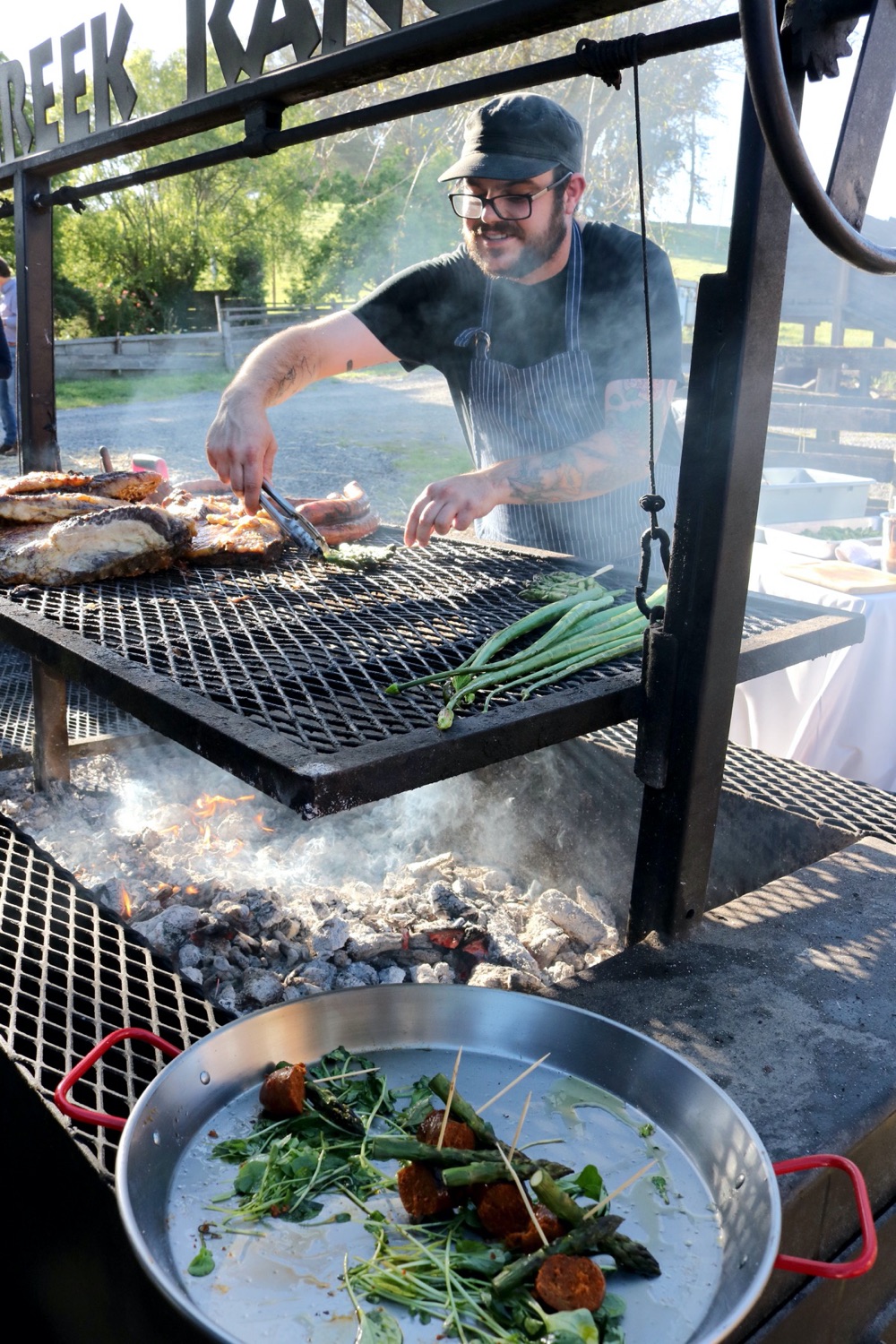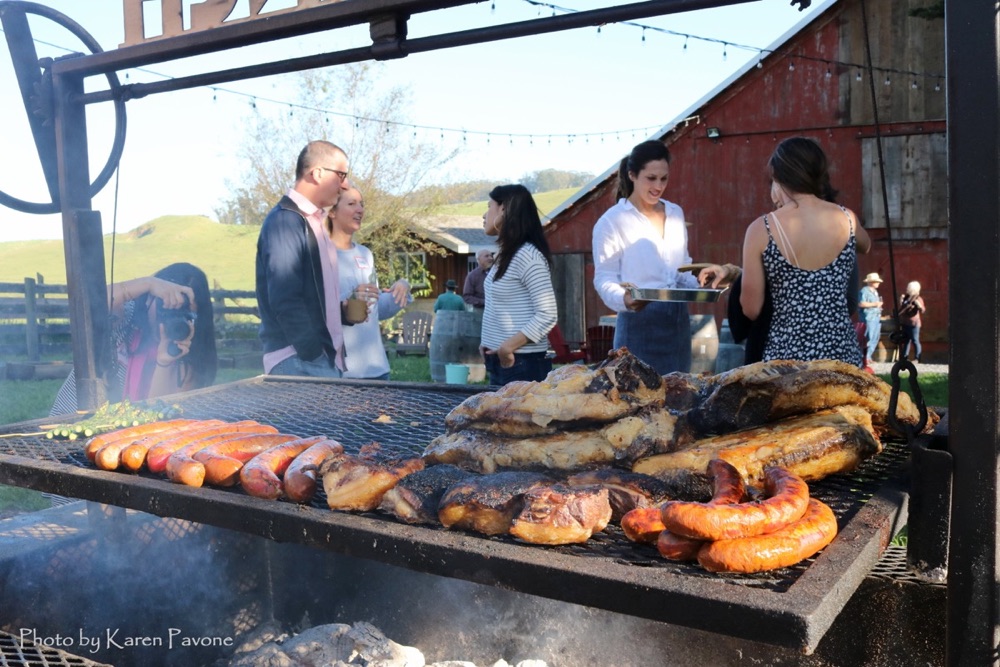 Servers passed through the jovial crowd with gorgeous trays of small bites including a Stemple Creek Beef Tartare with herbs and pickled chanterelles on seeded crackers, and Wild Nettle Arancini with Highway One Fontina and Meyer lemon.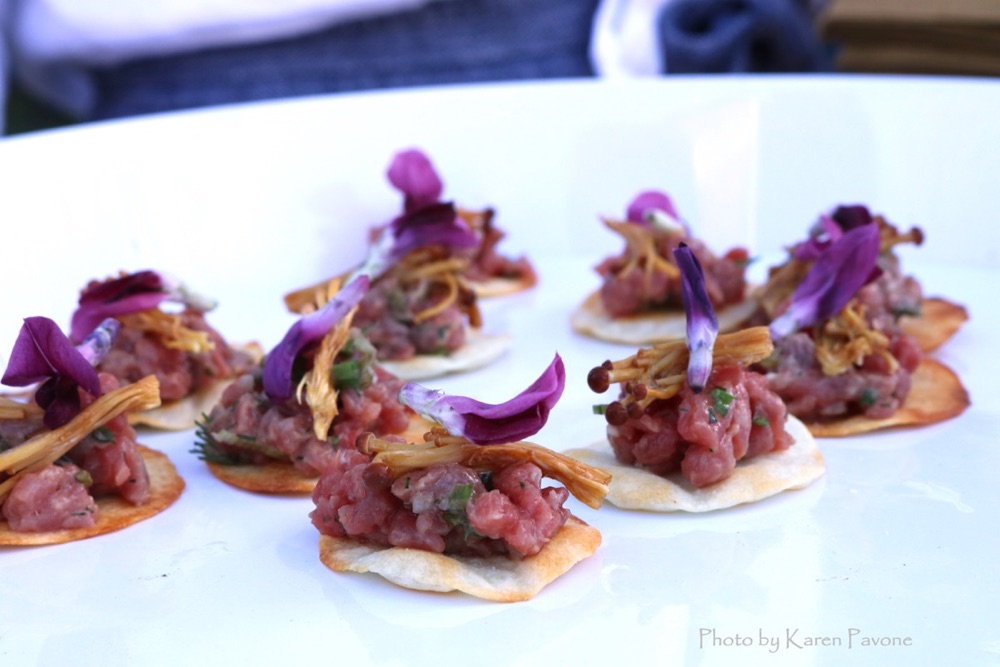 As the sun began to dip closer to the horizon, guests made their way inside the barn to find a place at one of the tables. Brief words of welcome from Loren and Lisa Poncia signaled the kitchen was about to begin its intricate four course dance as everyone settled in for a leisurely feast. Chef Elias made an appearance to introduce each forthcoming course, as wine glasses filled with the vintages of local boutique winemaker, Barber Cellars. Musical stylings by guitarist Sam Hecht provided the perfect background throughout.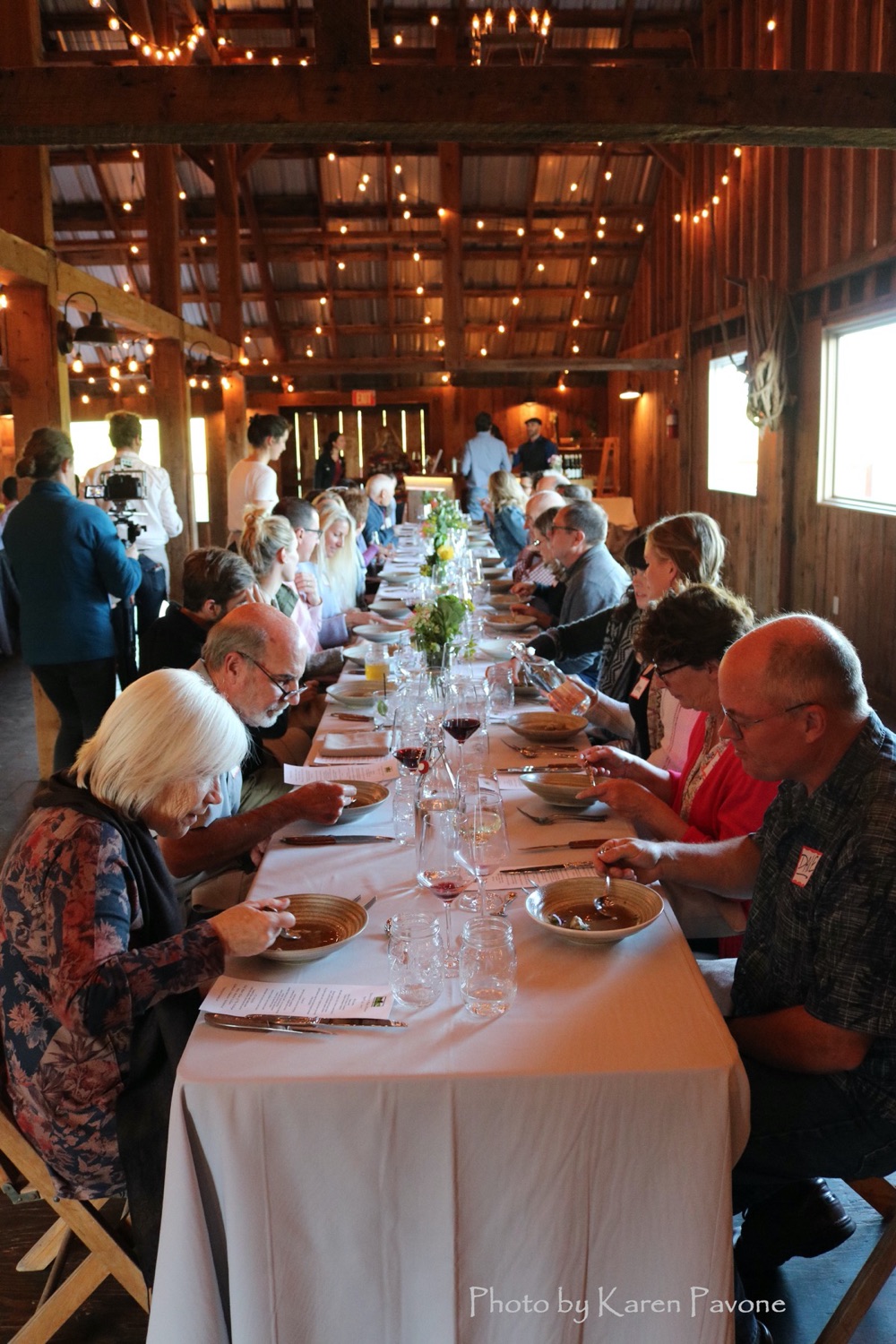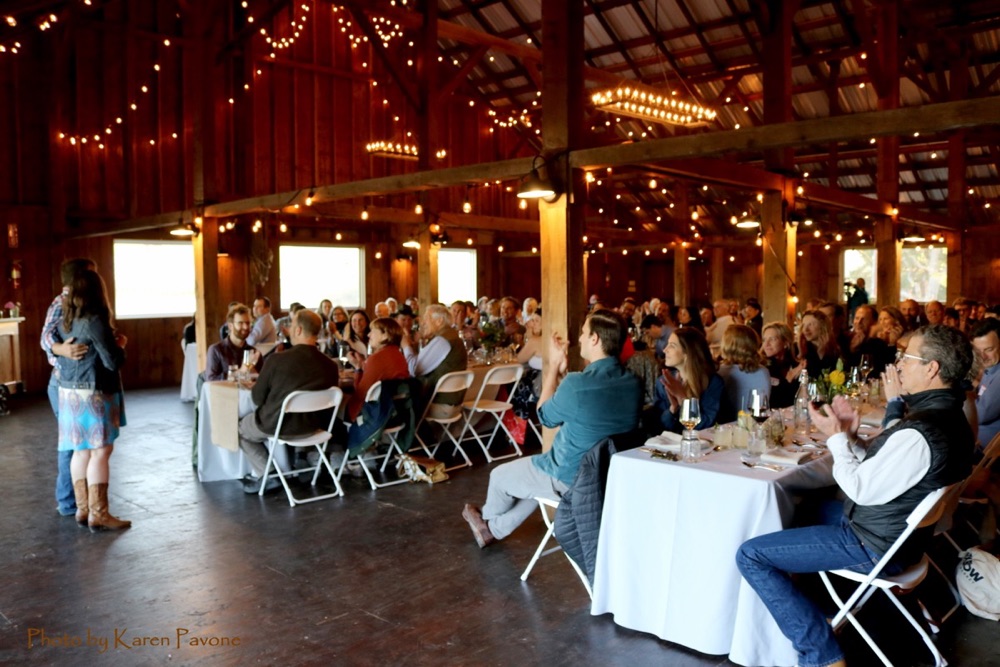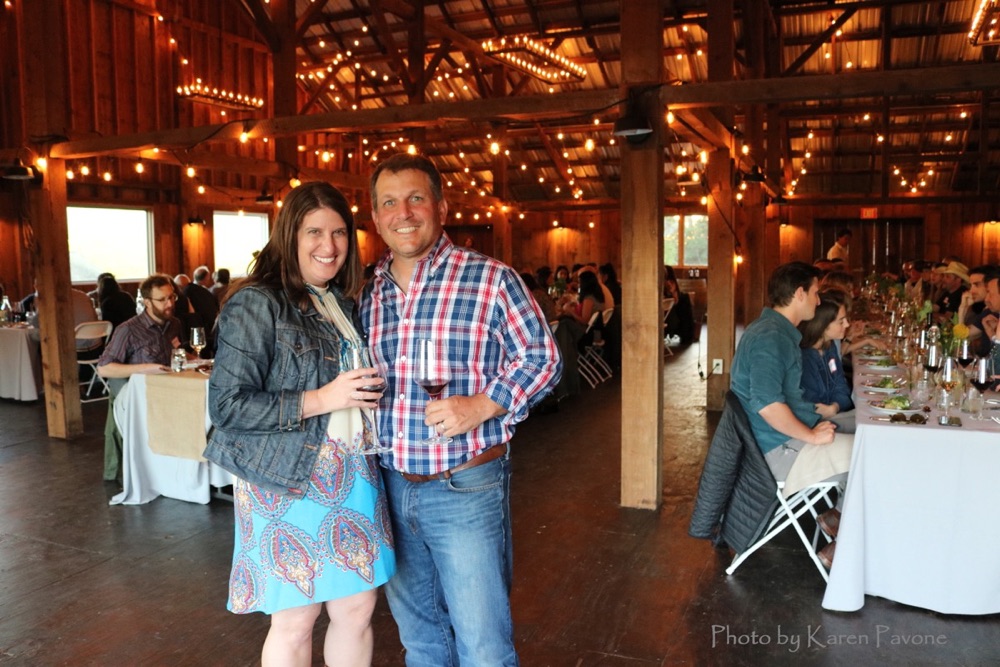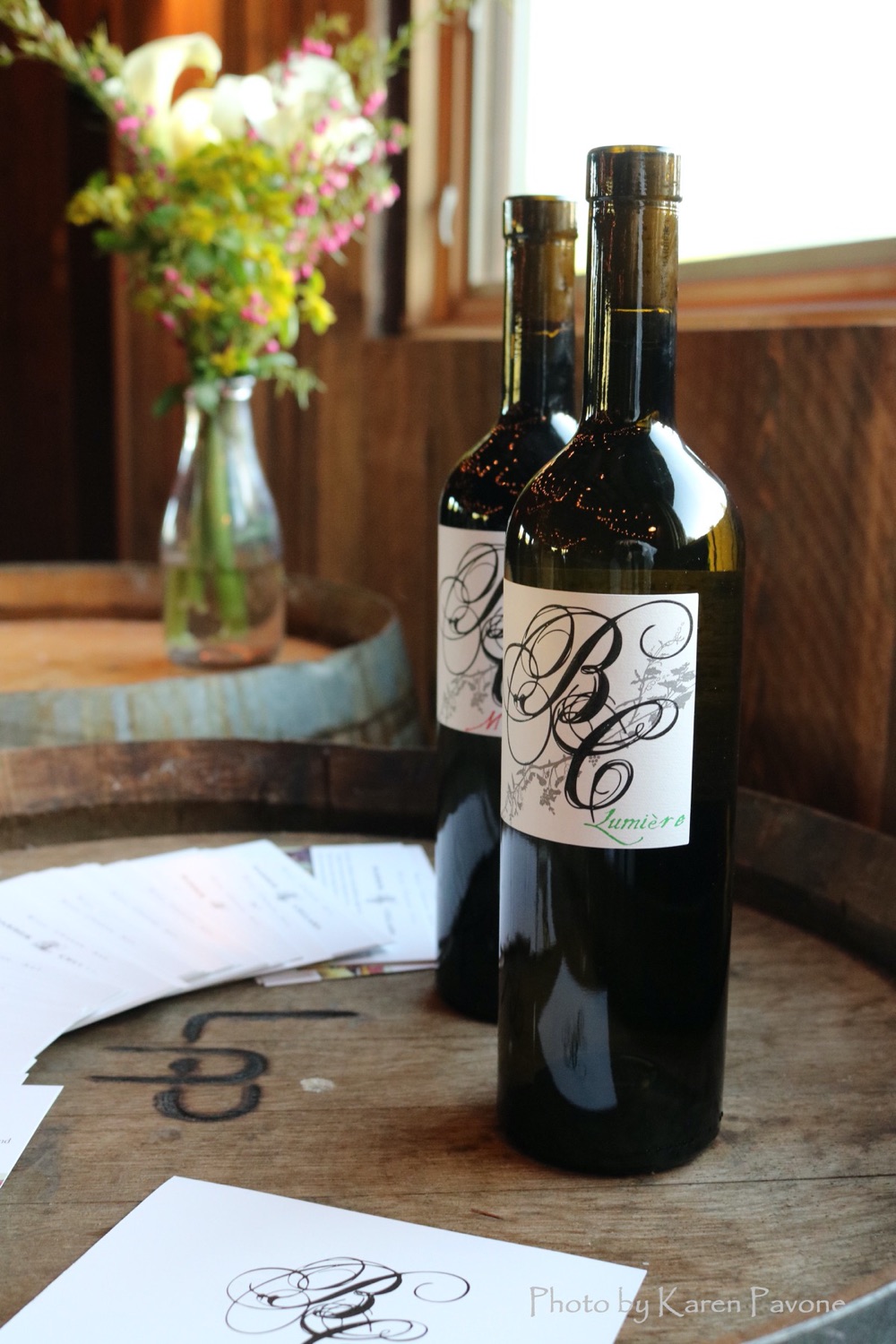 And what a feast it was! We began with a Beef Bone Consomme with local porcini dumplings, then moved to a Shaved Spring Vegetable Salad with Preserved Lemon and Whipped Lardo Crouton.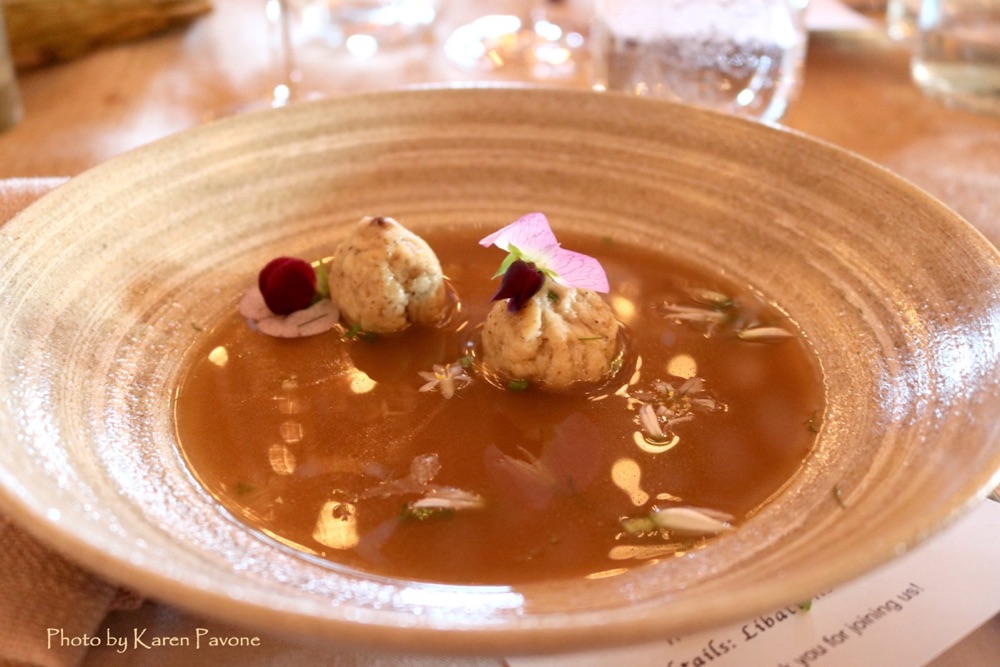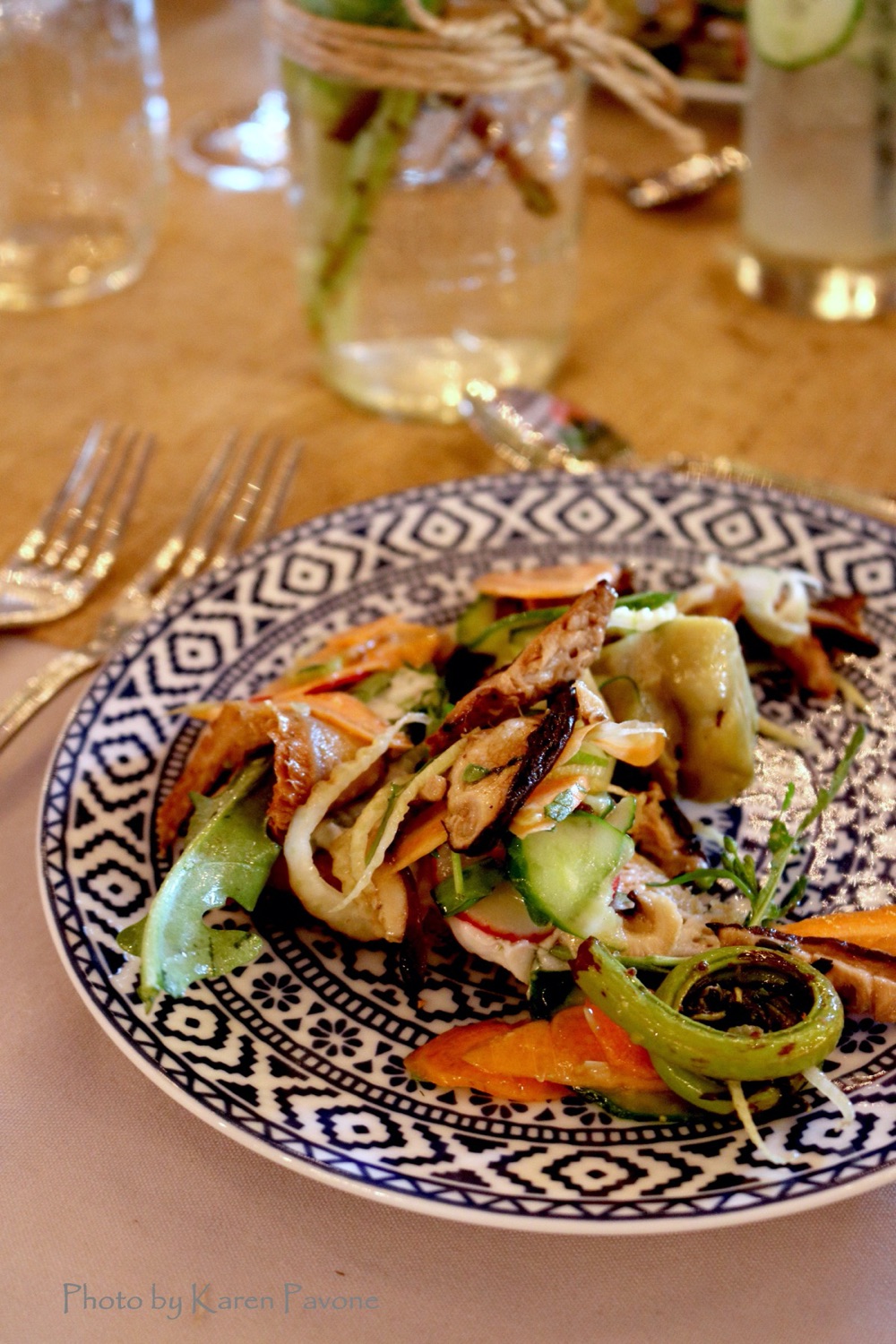 The main course was an incredible Trio of Stemple Creek Beef prepared three ways: smoked with blood orange barbeque sauce; seared with Hands Full Farm egg and sauce benoit; and braised with a bay laurel demi glace. Shared sides of robuchon potatoes with hand churned butter and spring peas with mint, onion, and fresh bacon rounded out dinner.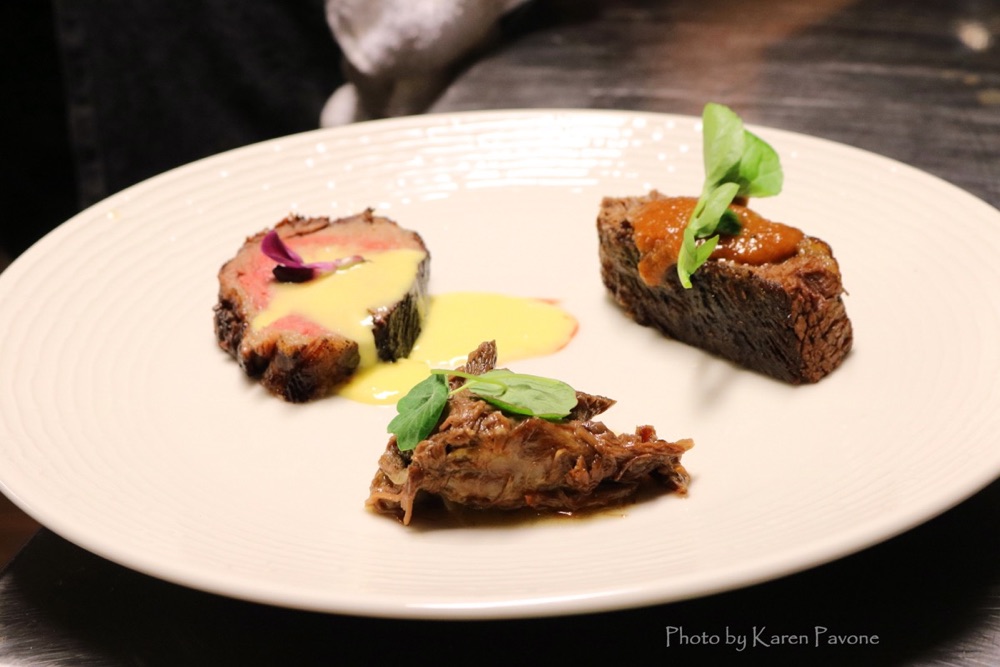 Dessert was a finish worthy of the splurge: creamy Double 8 Dairy candy cap mushroom infused water buffalo gelato with a pecan pancetta sandie!
Many thanks to Chef Elias and his team for a memorable meal and to all those who made the trek out to West Marin to show your support for us and local food. If you missed out on the fun this time, be sure to grab a ticket to our Outstanding In The Field Farm Dinner in November!