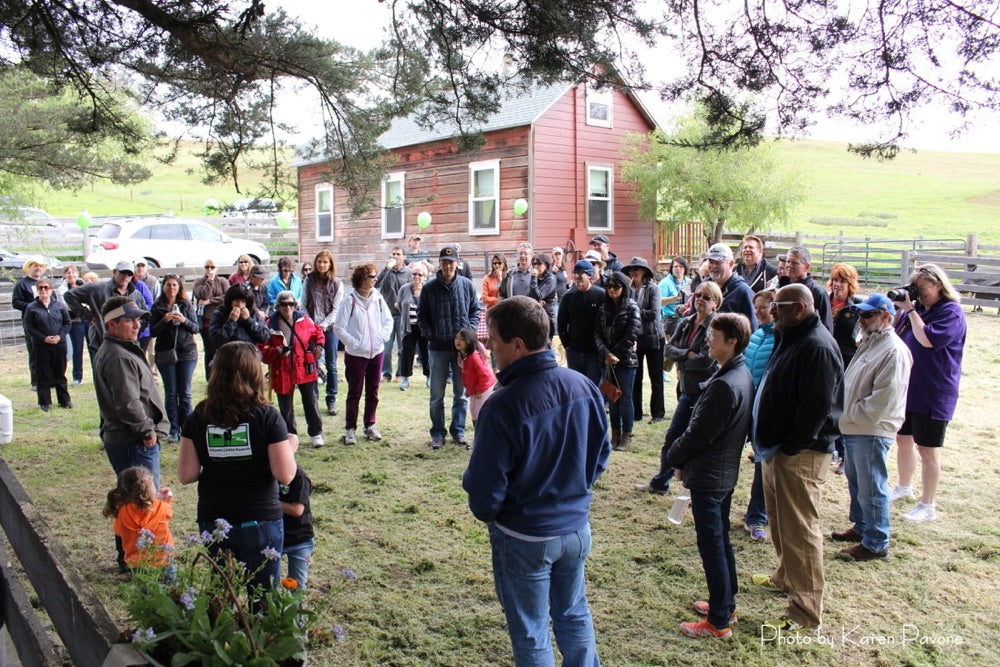 Have you toured our ranch?
One of the best ways to learn about our grass fed & finished beef and lamb is to spend a morning with us on a ranch tour. Our free, family-friendly tours last two hours and offer visitors a chance to experience our beautiful West Marin property first-hand. We'll share the history of our ranch and take you on a short walk around the farm as we discuss our philosophy and sustainable stewardship practices. You'll get to see our animals living life in their free range setting, and gain a better understanding of the connection from field to plate. It's a great opportunity to ask questions! Each tour culminates with a tasting of our delicious meats. For your convenience, we have various cuts of beef & lamb available for purchase to take home.
Tours are by advance reservation only and sign ups are on the events page of our website. Space is limited so please sign up now to avoid disappointment. Our next tours are scheduled for Sunday, May 17 and July 12 from 11:00am-1:00pm. We also have our annual Open House & BBQ on Saturday, August 22, 2015. The Open House will include a tour followed by a full BBQ lunch featuring Stemple Creek hamburgers. Tickets can be purchased here.
Additional tours dates may be added this summer so check our website for updates. Family, friends, and colleagues are welcome to join us for a fun and educational morning at Stemple Creek Ranch!
Want to see what's in store? Enjoy the photos below from our April Ranch Tour.