Wildlife Enhancement: Getting Our Ducks In A Row
Last Saturday we had a special work party. Nineteen gun-hoe kid and adult volunteers came out to the ranch to help us construct "duck tubes" which we place in our pond each spring. These sturdy nests, made from wire netting stuffed with natural forage, will provide safe nesting habitat for the wild Mallards that visit us.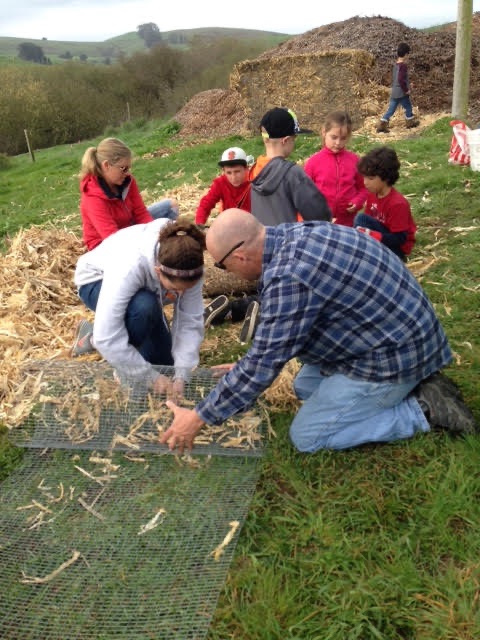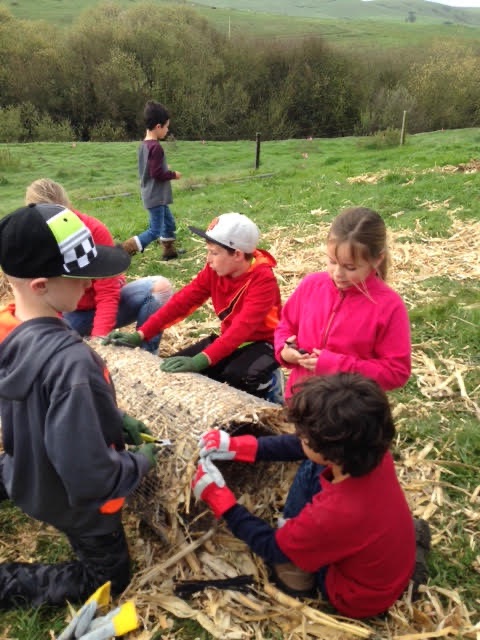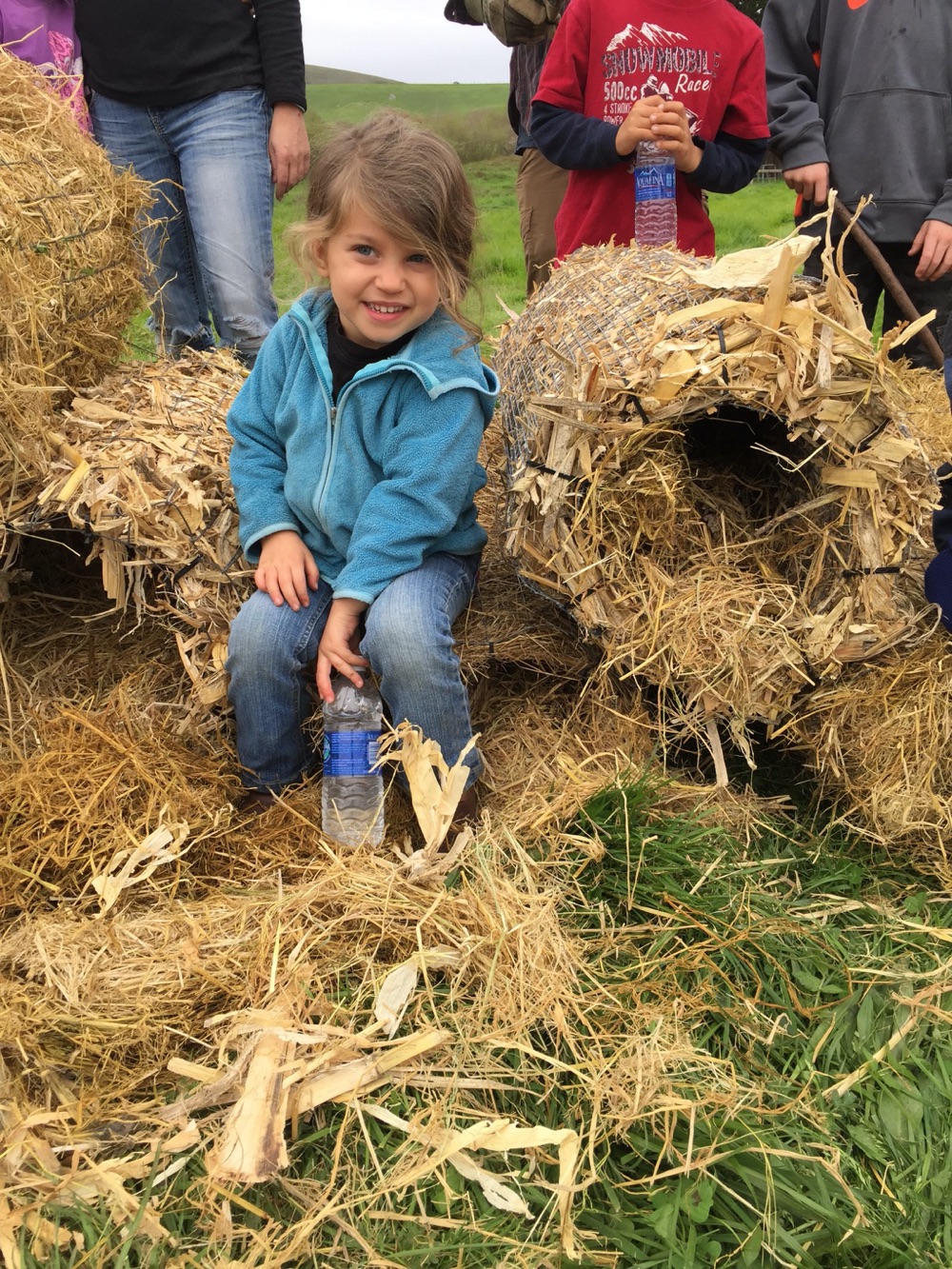 The Mallard population in California has been on a steady decline in recent years thanks to the extended drought, and commercial development that is rapidly claiming natural duck habitat in our state. By building these nesting tubes, which are placed strategically where Mallards congregate in our pond, we are doing our part to help the wild duck population thrive.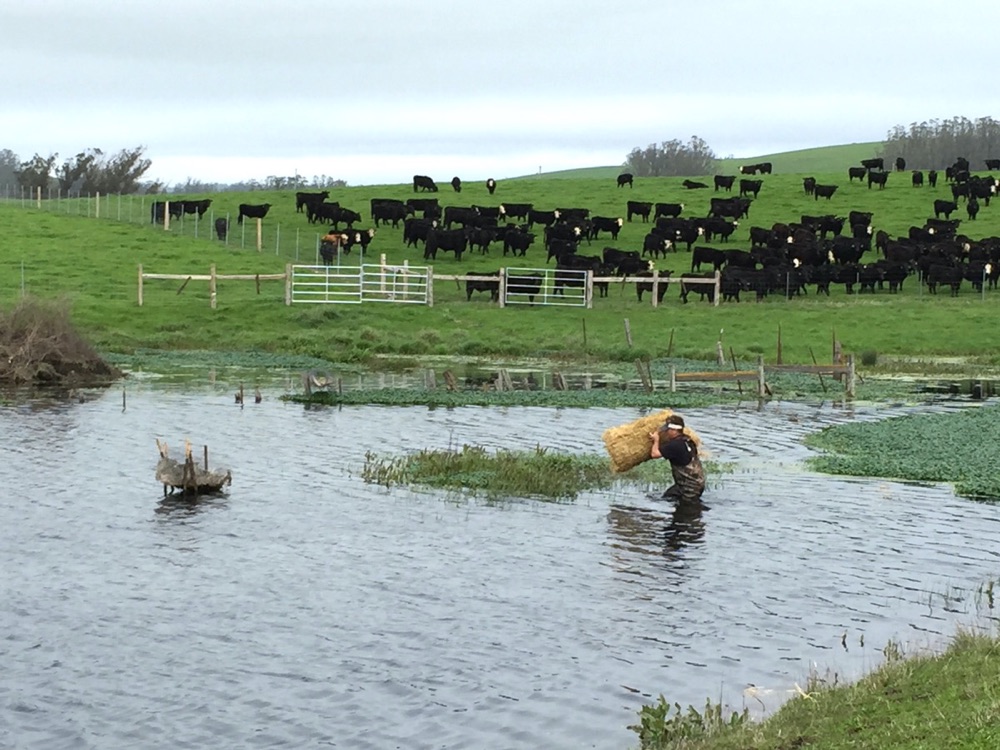 Normally, ducks that nest on the ground have only a zero to twenty percent hatch success rate because their eggs and ducklings are vulnerable to predators. They are, quite literally, "sitting ducks".
In contrast, the wild ducks that nest in our pond have a 90% hatch success rate because the tubes are suspended by a pole in chest-high water out of predator reach. When the ducklings hatch, they no longer have a precarious land journey to the water. Instead, they plop straight into the pond out of the duck tube! It's our way of giving these little guys a head start in the world.
Check out this cool video from Delta Waterfowl that shows duck tubes in action.
This idea is so simple, yet so impactful. Of the fifteen nests we built that day, six have already been staked in the pond and are ready for their new inhabitants. We'd like to thank our neighbors, Bill & Jim Jensen, for inspiring this project. They have been doing this on local ranches for over 25 years! The idea originated from Jim's 4-H project which put duck tubes like these in ponds across West Marin County.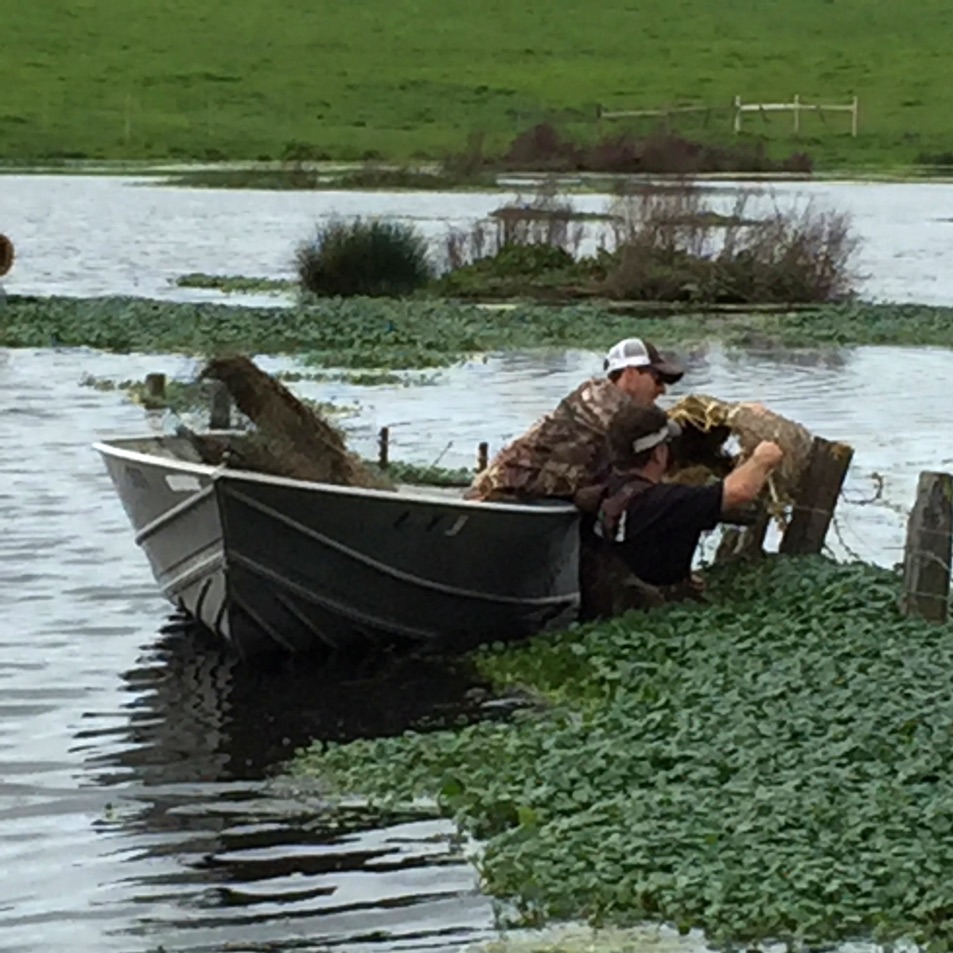 It is our hope that this idea will catch fire with local chapters of Ducks Unlimited and the California Waterfowl Association who could bring it to a larger stage! Let's get quackin'.