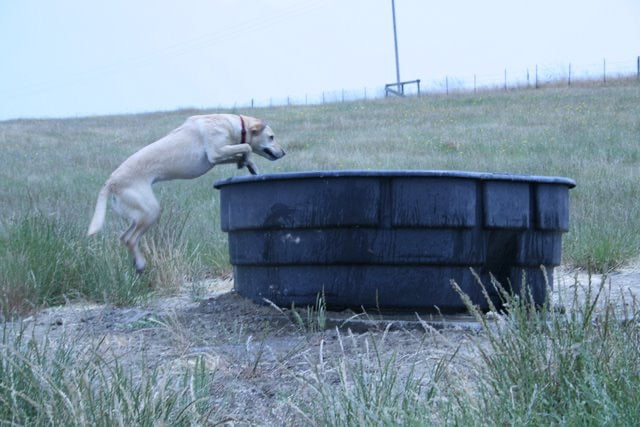 One of the many conservation based projects we have been working on over the past few years is water development. To better utilize natural forages we have separated our ranch into smaller pastures, allowing us to rotate groups of cows from pasture to pasture, giving the land rest between grazing periods. Another major motivation for making smaller pastures is to keep the cows out of the riparian areas and creeks (including Stemple Creek). Keeping the cows out is important for many reasons, including protecting wildlife habitat, plant diversity, and water quality.
Since we now have more pastures, we had to create water sources in each pasture for the cows to drink from. We get our water from natural springs, use solar pumps to get it to 2,500 gallon tanks at the tops of our hills, and then use gravity flow to fill up the water troughs in the individual pastures. Over the past several years we have added three new water tanks and thirteen new water troughs.
This week we are beginning a new project. We are adding one more 2,500 gallon water tank with a solar pump and eight new water toughs. Wish us luck! We'll post pictures of our progress.