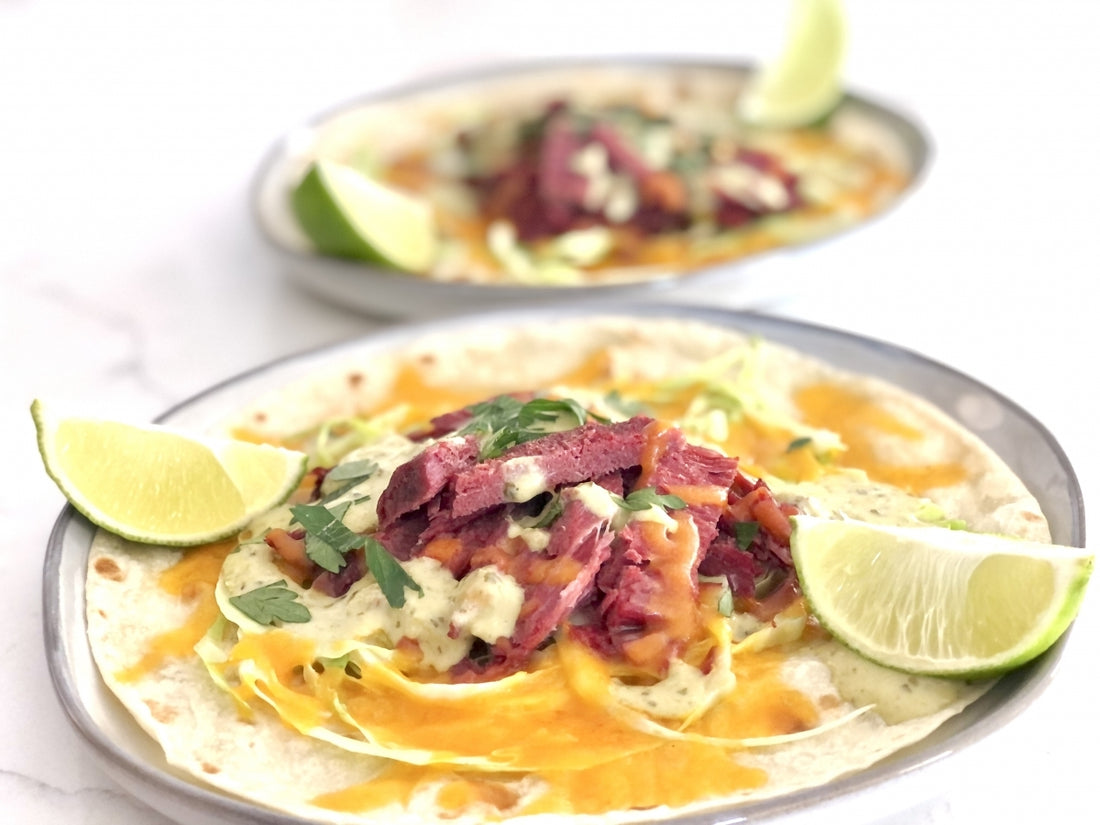 Thinking Beyond the Box: Corned Beef Redux
Corned beef lovers rejoice! This delicious brine-cured cut of beef is NOT just for St. Paddy's Day anymore. We've been experimenting with some new recipe inspiration to help you think "beyond the box" and enjoy our 100% grass fed corned beef year round. We hope these mouthwatering ideas will prompt you to try something new. Buy our corned beef here!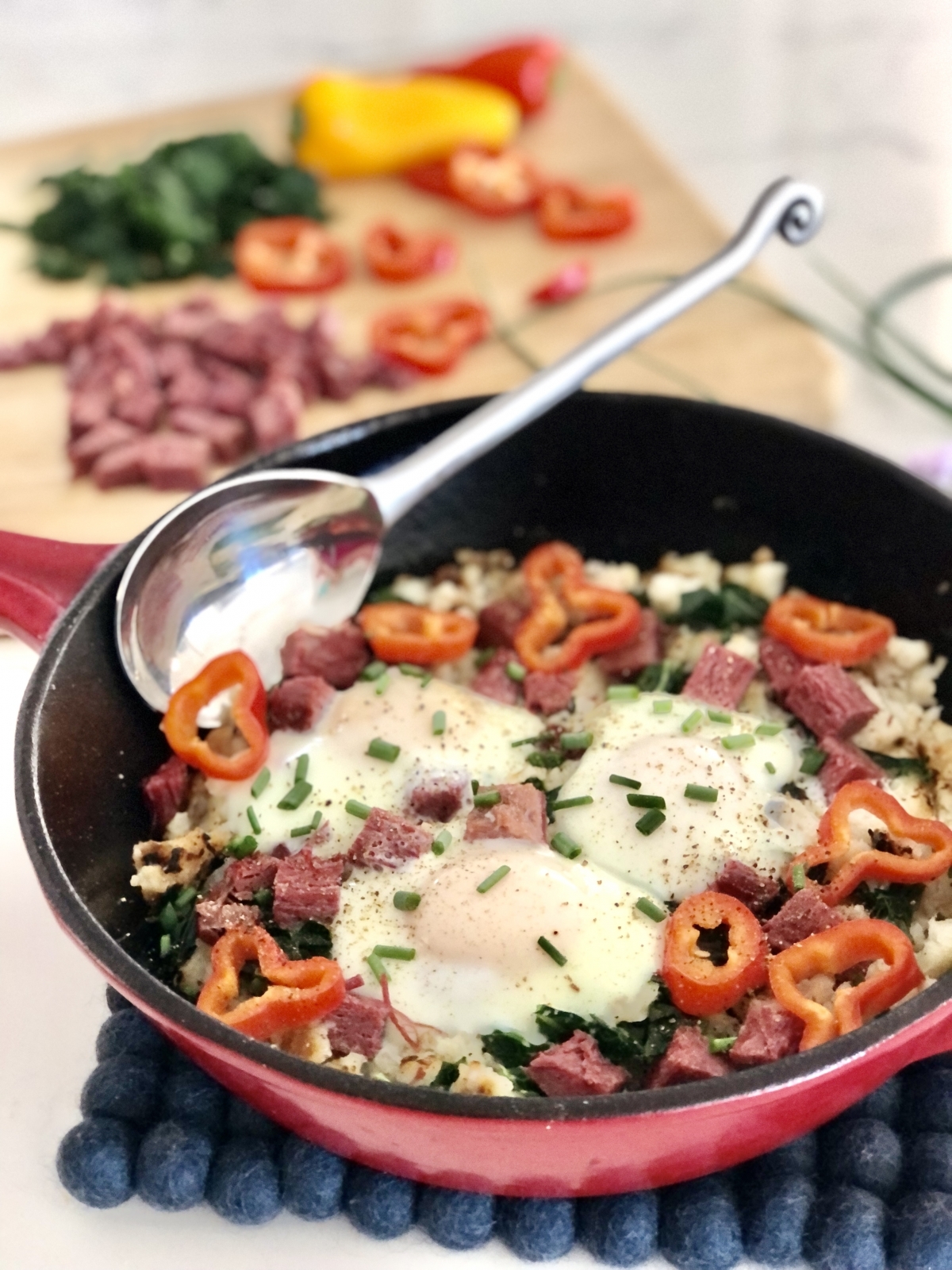 Corned Beef Hash is a classic hearty breakfast choice that's easy to make, and a great way to start your day. This filling one-skillet meal combines diced potatoes, onion, bell pepper, and Stemple Creek corned beef topped with fried or poached eggs. We added in some fresh-picked chard, and chives from the garden for extra green goodness, but you can get creative with any veggie additions that sound good. Check out this Classic Corned Beef Hash recipe from Kitchn.com here.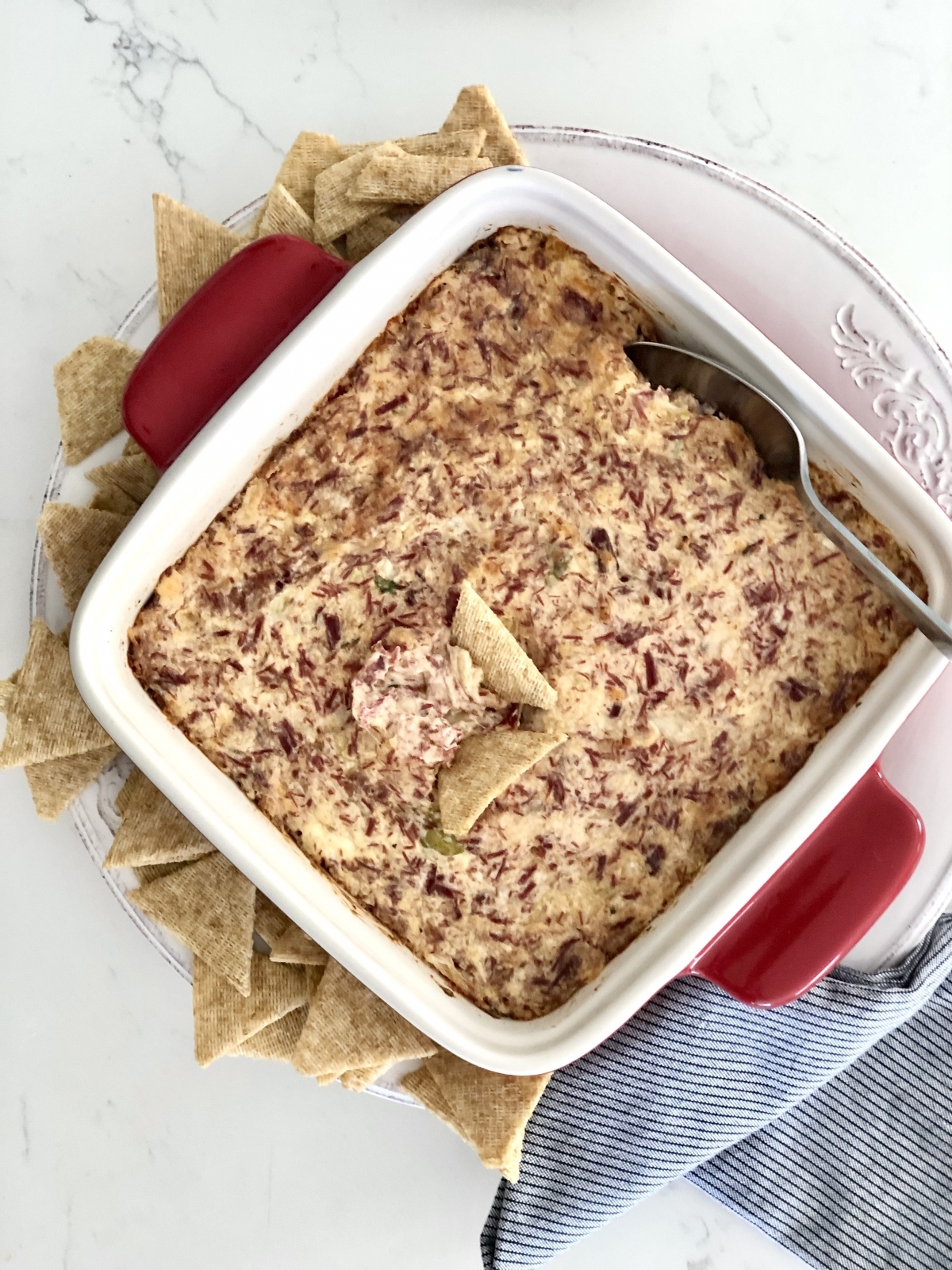 If you're entertaining or gearing up for game day with friends, this savory Hot Reuben Dip is destined to become a new appetizer favorite. Based on the flavors of the famous deli sandwich, this dip is comfort food at its best. Simply mix cream cheese, sour cream, Thousand Island dressing, sauerkraut (*we love "Roasted Garlic Kraut" made by Cleveland Kraut in this recipe), Swiss cheese, and Stemple Creek corned beef in a large bowl. Pour into a lightly buttered oven proof dish and bake for 15-20 minutes. Viola! Serve with Triscuits or rye chips and watch it disappear. It's a guaranteed crowd pleaser you'll make again and again. Get the Hot Reuben Dip recipe from Culinary Hill here.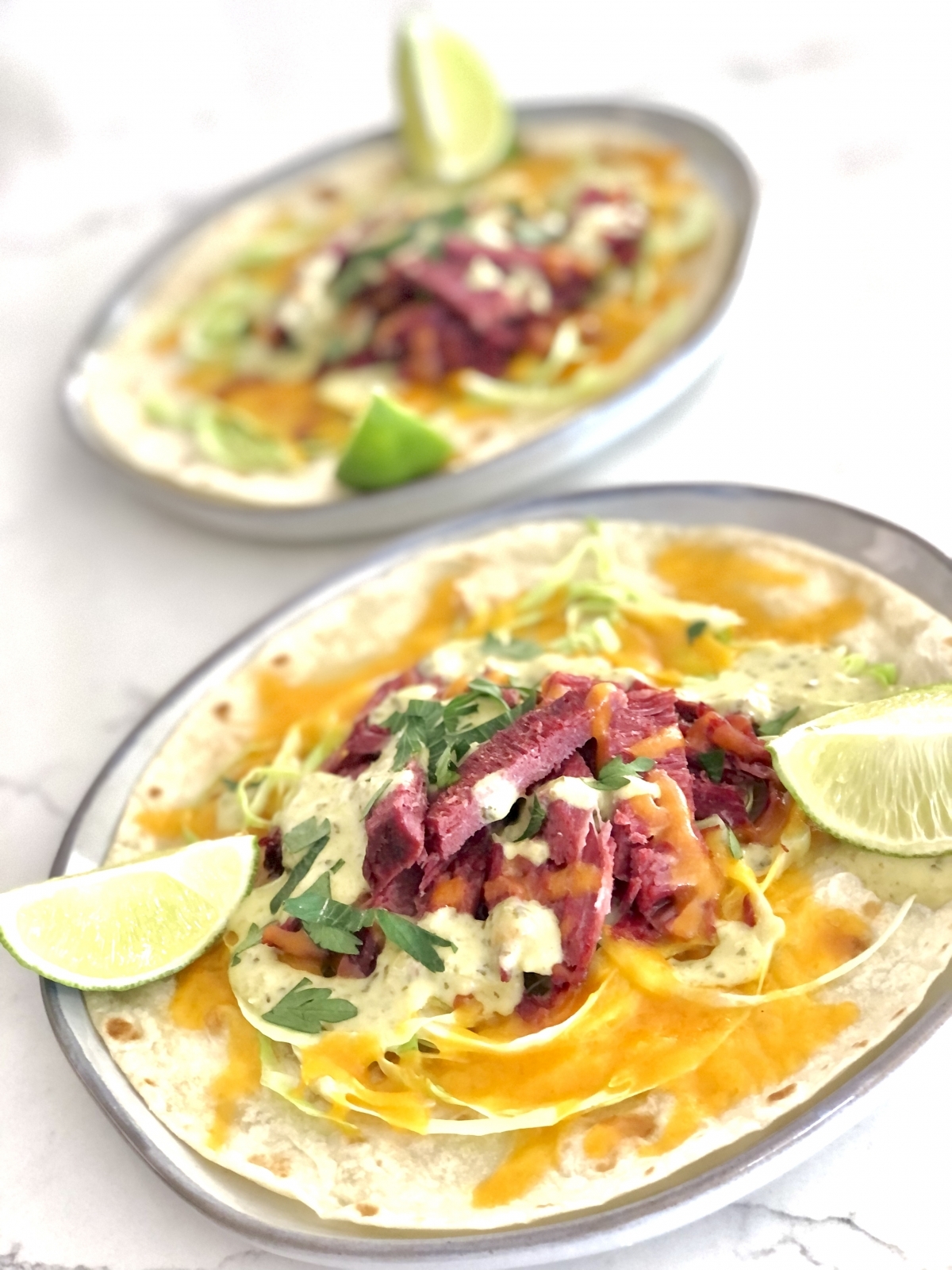 Taco Tuesday just got better with corned beef! This updated twist is a fusion of flavor: soft flour tortillas topped with thin shredded cabbage, slices of Stemple Creek corned beef, sharp cheddar shred, avocado-jalapeno crema (our addition), and fresh cilantro with lime wedges. Make it with purple cabbage for an extra pop of color. This "beyond the box" recipe for Corned Beef Tacos can be found here at Half-Baked Harvest.