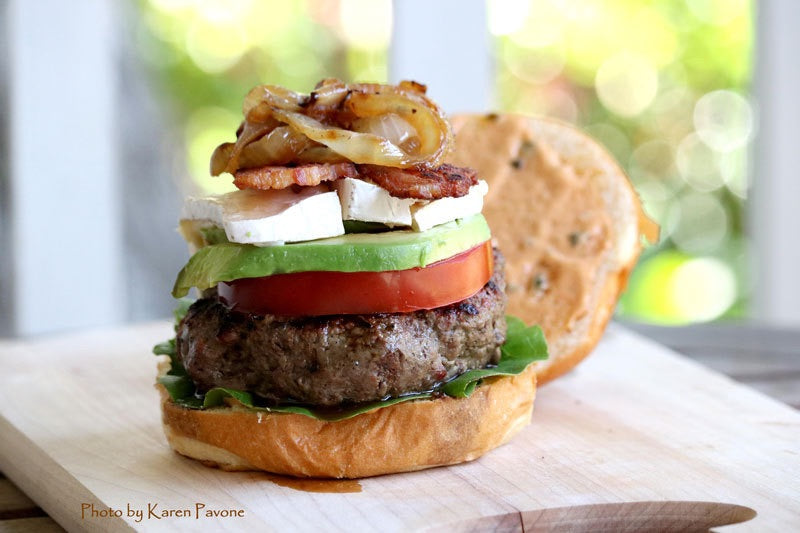 The Ultimate Stemple Creek Beef Burger
It's National Hamburger Week, and we couldn't let the moment pass without weighing in. What makes a really exceptional burger?

Well to us, the burger is more than just America's favorite sandwich. Done right, it is an art form, and there are as many variations on burgers as there are people. Some aficionados prefer to build a burger layered with lots of fixins and condiments. Others take a more purist approach, opting for simply meat and bun. Both have their merits, and which is better is simply a matter of personal taste.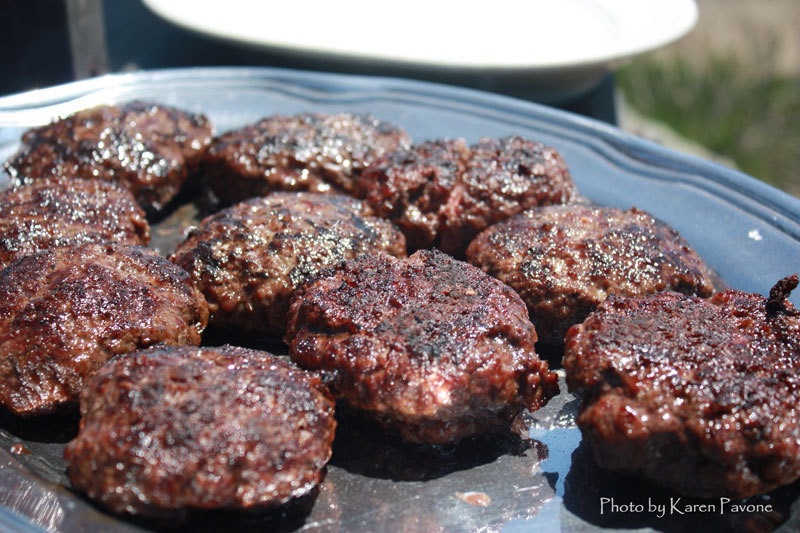 Whatever camp you fall into, there is one universal truth everyone can agree on. A truly great burger is all about two things: the quality of the meat and your grilling technique:
Start with our grass fed and finished Stemple Creek Ranch ground beef, formed into a thick patty (1 1/2" is ideal) and lightly seasoned with garlic salt or our favorite Cow Camp Seasoning blend of garlic, herbs & spices.
Allow the patties to rest until they are at room temperature, which helps them cook more evenly on the grill.
Heat your BBQ to 400-500 degrees (the hotter the better!), and grill the burgers on each side until they are seared and golden brown using the following time guide: 2 minutes (flip) + 1 minute for rare; 3 minutes (flip) + 2 minutes for medium-rare; 4 minutes (flip) + 3 minutes for medium-well; and 5 minutes (flip) + 4 minutes for well done. We prefer medium-rare for optimal flavor and juiciness.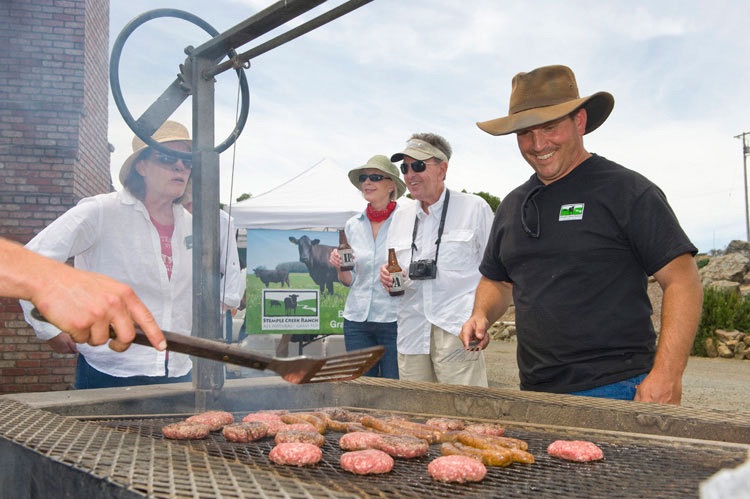 Time for condiments! Now you've got some decision to make. In addition to the old standbys (ketchup, mustard and mayo) here are a few topping suggestions you might consider to elevate your burger to the next level: grilled onions, sauteed mushrooms, fried dill pickles, sauerkraut, artisan cheeses (including cow, goat and sheep milk varieties), arugula, tomato jam, aioli (garlic, siracha or chipotle are all delicious), BBQ sauce, fried egg and, of course, bacon.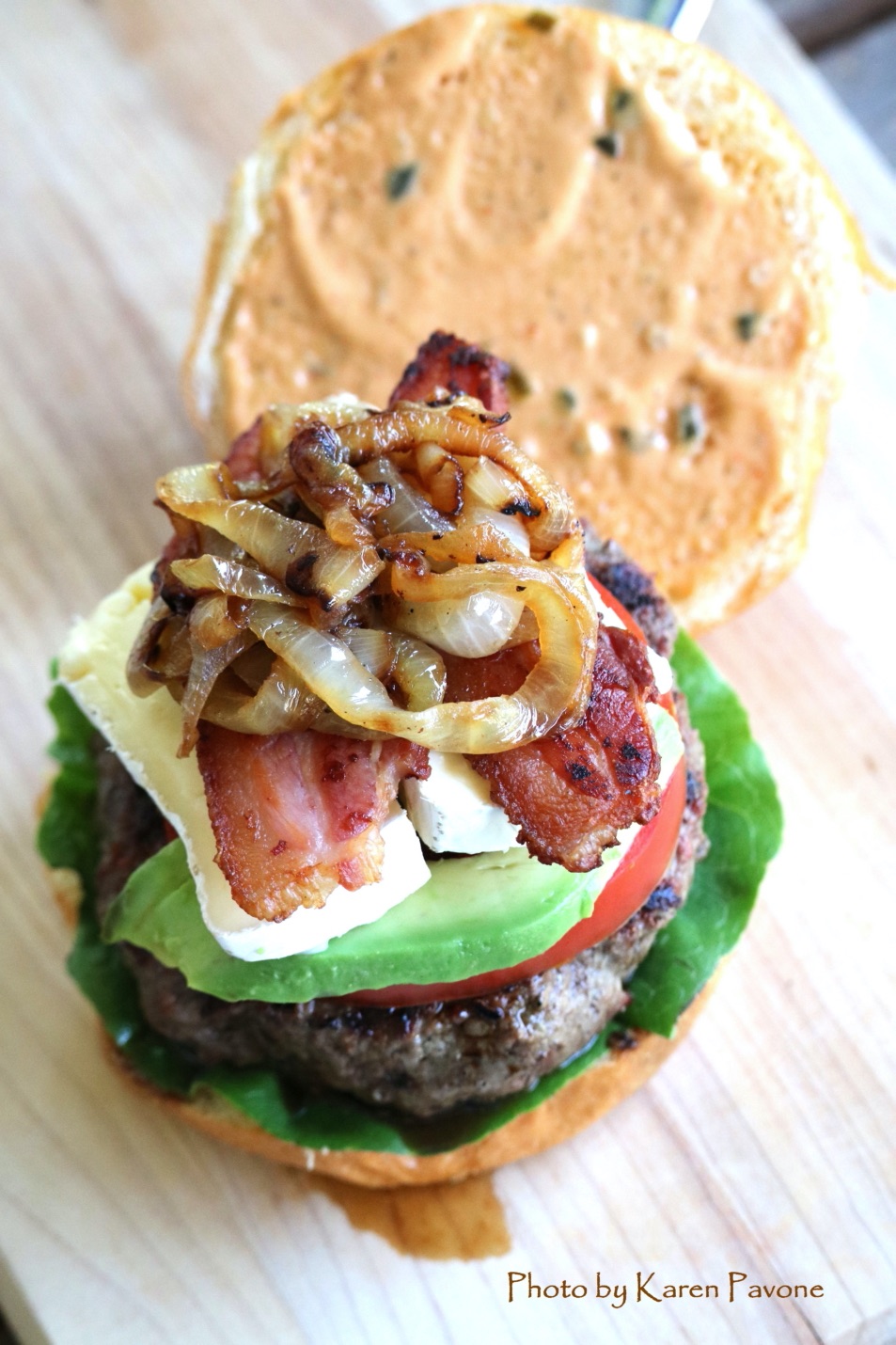 In honor of National Hamburger Week, we put our heads together and came up with the Ultimate Stemple Creek Hamburger: a half pound beef patty topped with lettuce, tomato, avocado, Cowgirl Creamery Mt. Tam, grilled onions and Stemple Creek pork bacon on a fresh brioche bun slathered with Sir Kensington's Special Sauce. It's what dreams are made of!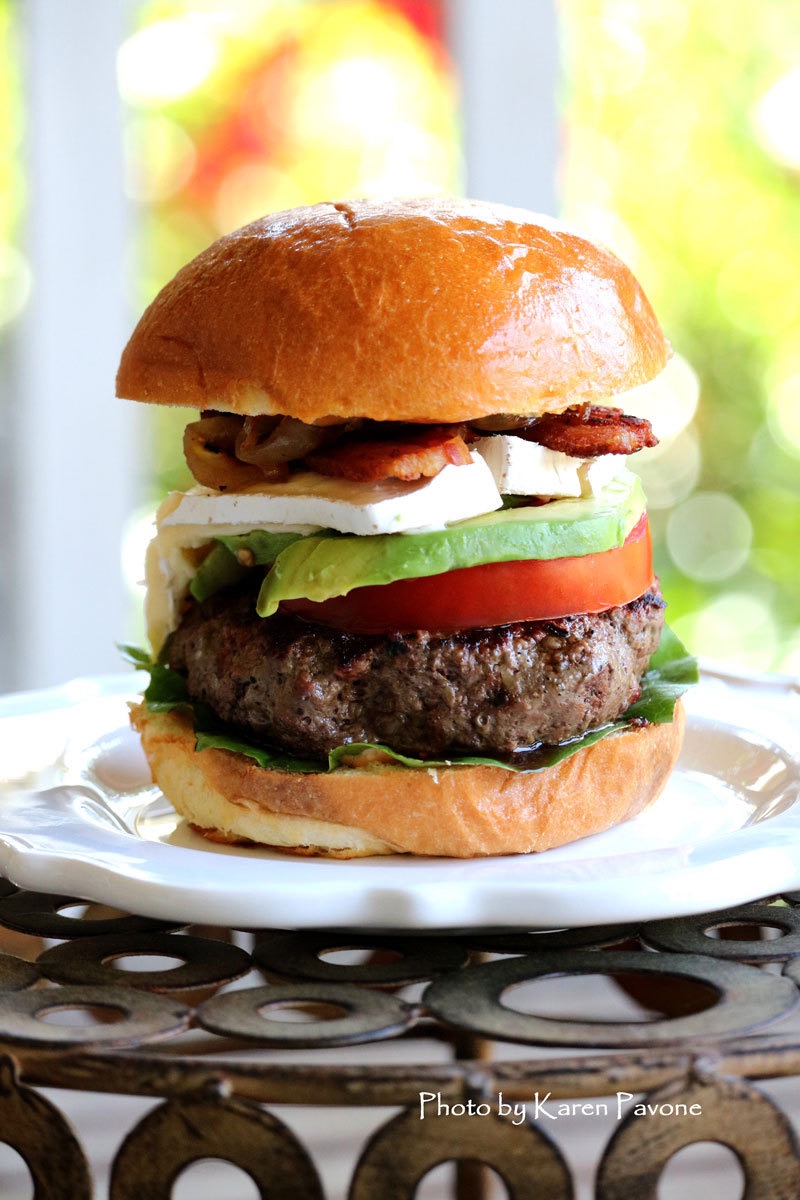 With summer barbeque season right around the corner, we've made it easy for you to grill up your best burger with a six month subscription to our grass fed and finished Ground Beef Saver Pack. You will receive 10 pounds of our 100% grass-fed ground beef at the beginning of every month (shipped on the first Monday). It's as simple as that! If you need to cancel or skip a month at any time, please just email or call us. Share your Ultimate Stemple Creek Burger on social media and tag us @stemplecreek on Instagram and Stemple Creek Ranch on Facebook for a chance to win one of our signature grilling aprons.
Happy grilling!