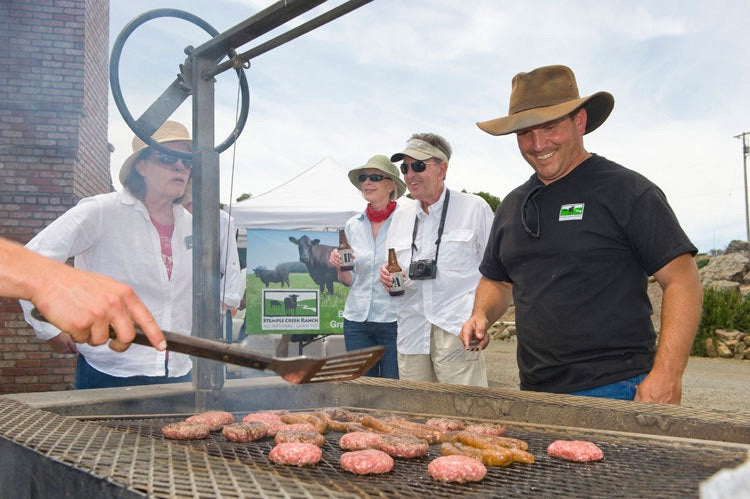 Summer is prime BBQ season and when it comes to grilling up burgers and steaks, Loren has the magic touch. Cooking meat to perfection is an art that takes some mastery. Fortunately, he's happy to share some of his tips for getting the best results using our delicious grass-fed beef.
Everyone loves a good burger, and when you start with our flavorful ground beef you don't need a lot else to make this perennial favorite shine. Loren recommends starting with one to two pounds of hamburger meat (depending on the number of servings and how thick you want them).
lace ground beef in a large bowl and break up with your fingers.
Season with garlic salt (or garlic-onion salt) and ground pepper to taste. We love "Cow Camp" brand seasoning blend (available online).
Form patties about 1 1/2" thick, and allow to rest until they are at room temperature. This helps them cook more evenly on the grill.
Heat your BBQ grill to 400-500 degrees (the hotter the better!)
Grill burgers on each side until they are seared and golden brown using the following time guide: 2 minutes (flip) + 1 minute for rare;
3 minutes (flip) + 2 minutes for medium-rare;
4 minutes (flip) + 3 minutes for medium-well;
and 5 minutes (flip) + 4 minutes for well done.
Possible add-ons: when we're in the mood for cheese, we opt for local favorites like Point Reyes Farmstead Sharp Cheddar, Toma, or Blue or Cowgirl Creamery's Mt. Tam.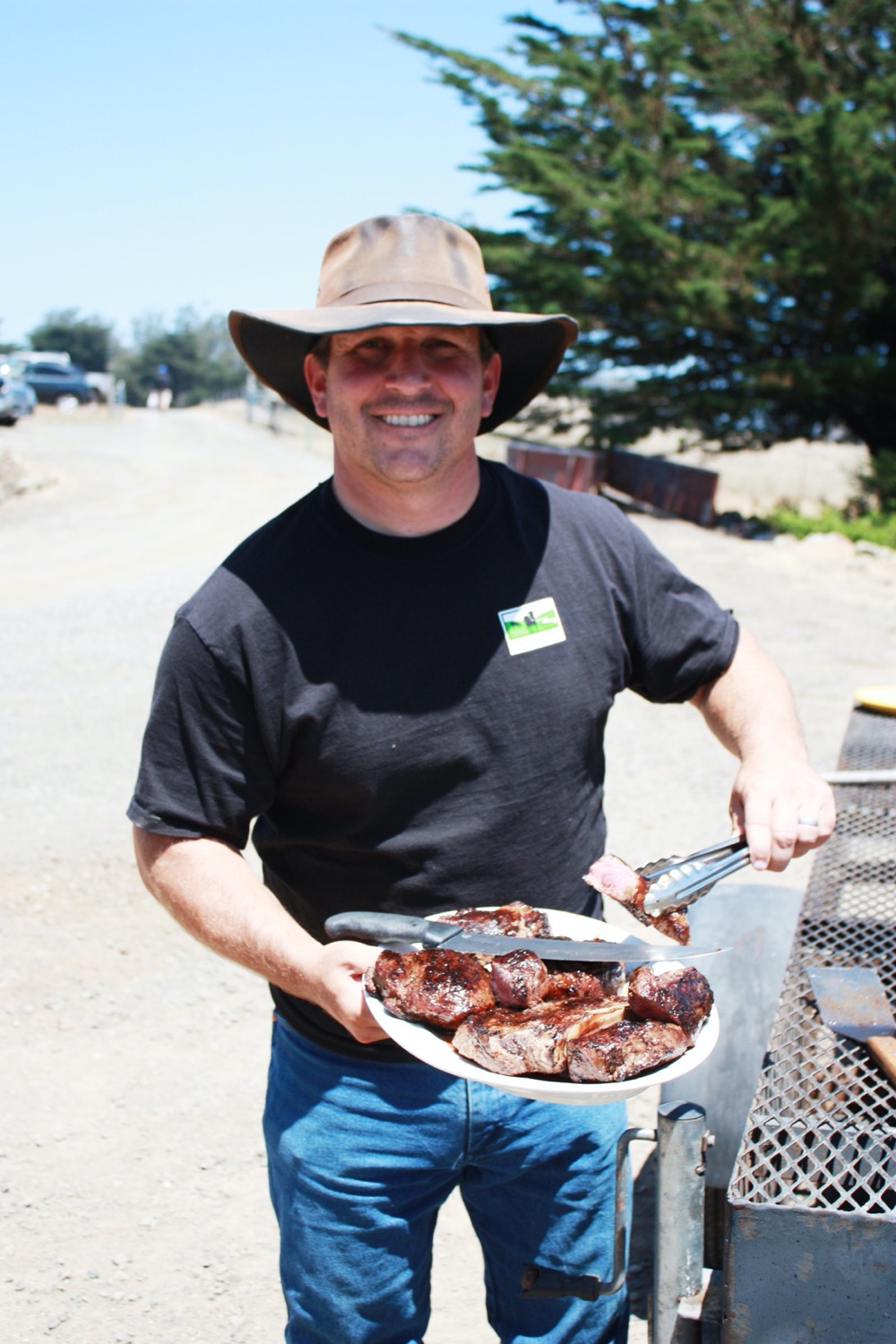 If you're craving a big, juicy steak you can't beat our beef Ribeye, New York, and Coulotte cuts (Loren says the Coulotte is the "best kept secret out there.") No matter which cut you choose, follow these tips for a delicious outcome:
Rub the meat with olive oil and season as described above. • Heat the BBQ as hot as it will go.
Place seasoned steak on the grill and sear for 1 minute. Then turn half way on the same side and continue to grill for 1 minute more (this will make beautiful grill marks on the steak).
For a 1 1/2" thick steak, grill for 5 minutes on one side--flip--and continue cooking the second side 4 minutes more for medium rare doneness (highly recommended).
Remove from heat and let rest on a plate at room temperature for 10 minutes before cutting. This will insure the juiciest steak possible!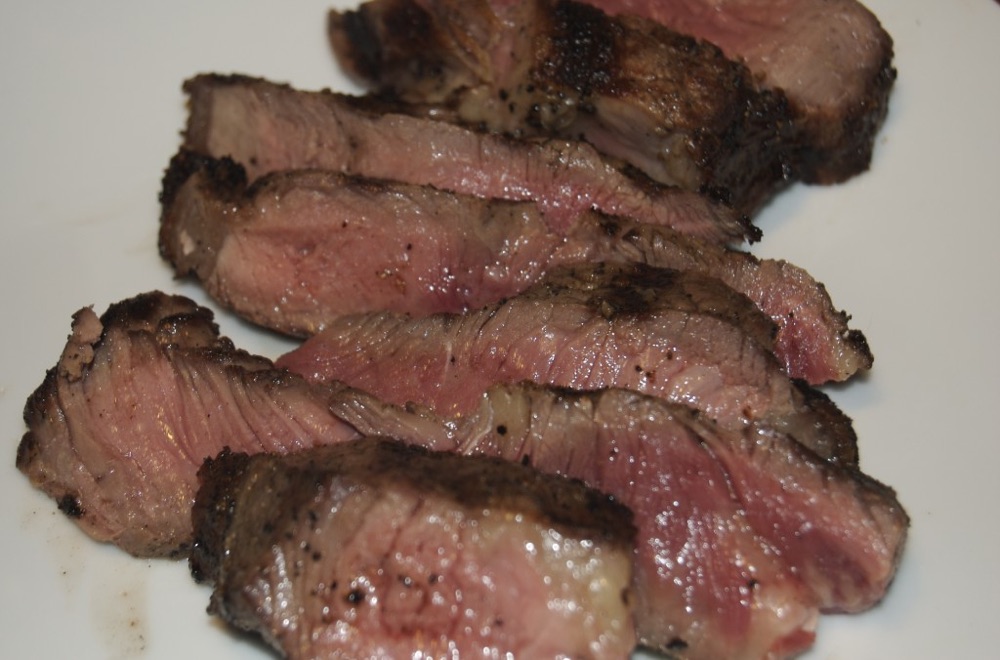 You'll find Stemple Creek Ranch grass-fed meats at our Marin Civic Center Farmers Market booth in San Rafael (Sundays year-round from 8:00am-1:00pm) or you can place an order on our website and we'll ship direct to your door. Get your grill on!!