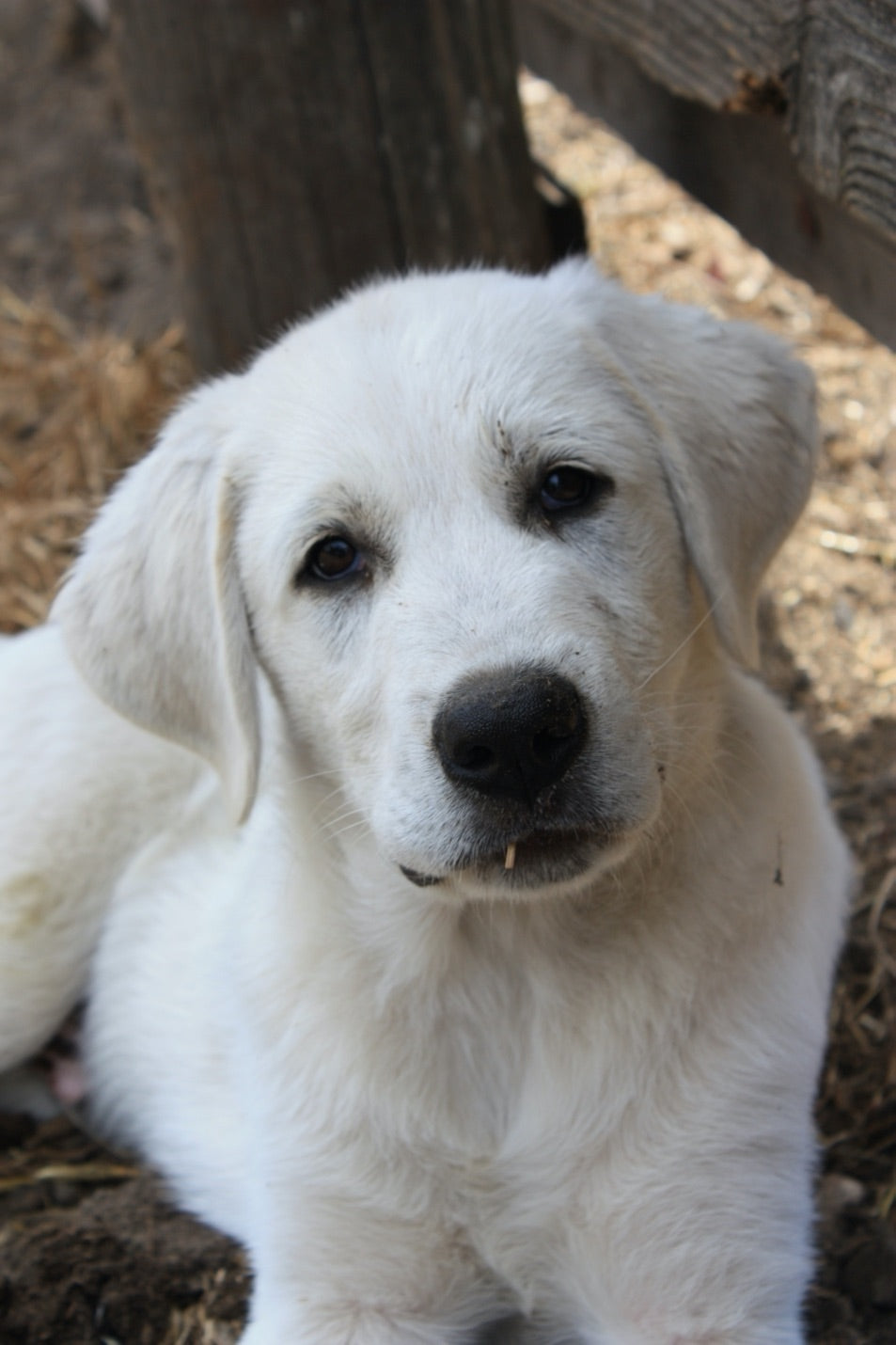 We recently added two new members to our ranch family. Twelve week old "Salty" and fourteen week old "Pepper" are our Maremma-Akbash protection dogs in training. Bred to instinctively defend our sheep against predators, these little guys are being raised in the field with our lambs. And because they are bonding with our flock, they will guard and fight off anything that threatens their safety.
The Maremma breed originated in Italy (like the Poncias) where they were used for centuries as working protection dogs. The Akbash breed comes from western Turkey, and was developed for the same purpose. Both breeds are highly prized for their intelligence and ability to perform their job independently without relying on human command. With their keen senses, these dogs can even tell if a visitor is friend or foe! Though amazingly gentle with the sheep, they will fiercely defend their "family" of livestock if threatened. As a blend of these two great breeds, Salty and Pepper come from a long line of canine livestock bodyguards.
Keeping our free-range livestock safe from would-be predators has become a high priority. We have had a tough year with marauding coyotes. These dogs will serve as a strong deterrent against these poachers in the field. Territorial by nature, they constantly roam the perimeter of the flock, standing watch for intruders day and night.
Of course the pups aren't quite up to speed yet. But they're learning the ropes. Under the watchful eye of a veteran mentor dog named Zeus, who is on loan to us, these guys will confidently grow into their role as guardians of our flock. With them at the ready, we hope those coyotes won't stand a chance!