Stemple Creek Ranch at Cal Poly's Honored Alumni Dinner
Our hearts swelled with Mustang pride when we recently returned to our beloved alma mater, Cal Poly San Luis Obispo, as a sponsor at the Honored Alumni Dinner. This annual banquet is held each year over Homecoming Weekend to announce the recipients of The Honored Alumni Award; the highest honor bestowed upon Cal Poly alumni by the University's Alumni Association to recognize outstanding graduates and former students of Cal Poly.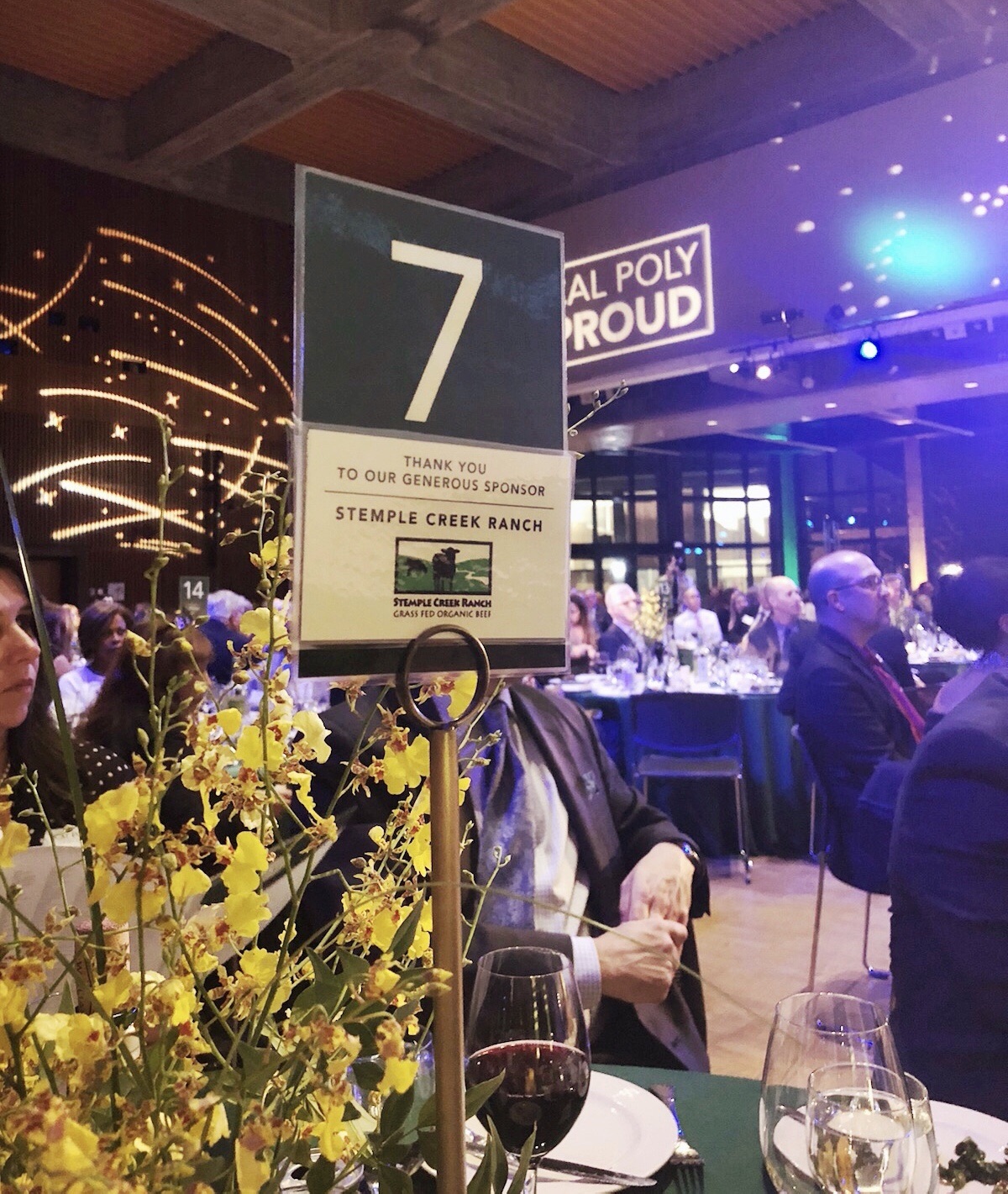 What a night it was!! Having our grass fed and finished beef as a featured entree on the menu made us proud & grateful to be a "Learn By Doing" success story. Check out the photo below of 'Stemple Creek Ranch Petite Filet & Wild Halibut with Caramelized Onion Fondue & Bloomsdale Spinach with Red Wine Demi-Glaze.'
We were so inspired by the recipients of this year's Honored Alumni Award, and the opportunity to share this special evening with fellow Cal Poly alums. It was truly a full circle moment to come home to this amazing institution that was the launching pad for our business (and marriage!) so many years ago. We will always be Mustangs at heart!