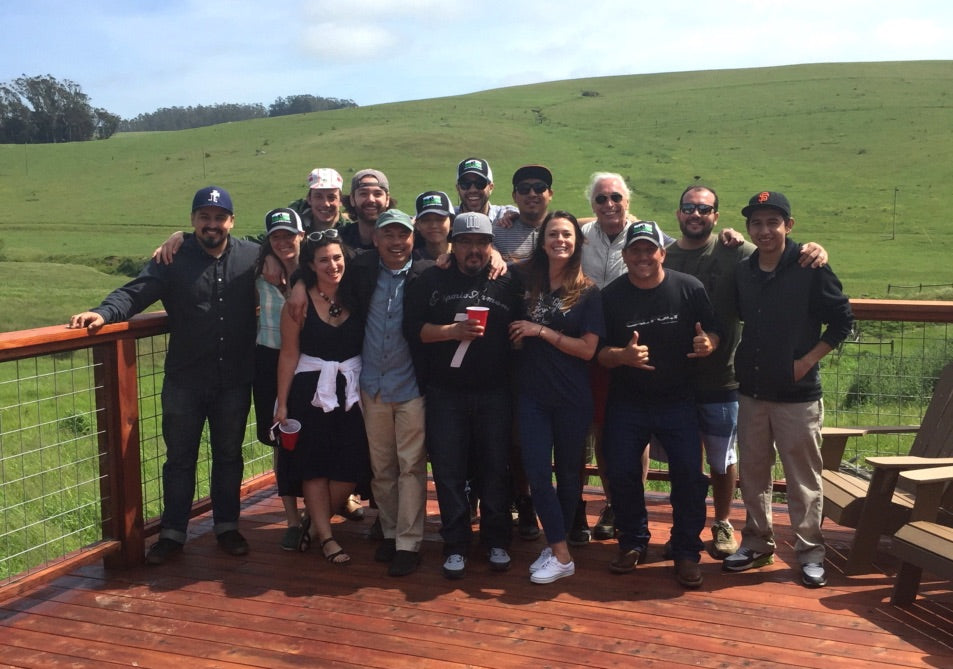 Stemple Creek On the Menu: Zuni Cafe
Through the years we have been fortunate to partner with some amazing Bay Area chefs who feature our grass fed beef and lamb on the menu at their fine dining restaurants. We appreciate their support and commitment to sourcing sustainably raised meats from local ranches like ours. In doing so, they have brought Stemple Creek Ranch to the attention of their customers which, in turn, helps the continued growth of our business.

One such restaurant is San Francisco's iconic Zuni Cafe. Established in 1979 in the upper Market district, Zuni has done what many restaurants in its uber competitive market have not: survive. And not just survive, but thrive. Over time this eatery morphed from its original Southwestern cuisine concept to a menu built around seasonal organic ingredients with a decidedly regional French and Italian influence. The offerings change daily and nearly all of the produce, meat, and fish is farmed or harvested in a sustainable manner.
Zuni was one of the first restaurants to embrace a locavore philosophy for sourcing ingredients before the food movement brought the concept to the mainstream. Long time Zuni chef Judy Rogers, who began her career in the distinguished kitchen at Chez Pannisse, was a trail-blazer in the local restaurant scene. She believed in developing relationships with producers that extended from farm to fork.
Zuni's current head chef, Rebecca Boise, echos her predecessor's beliefs. "Good food starts with the best ingredients," says Boice. "Our customers want to know where their food comes from and how it is sourced. It's a symbiotic relationship. Without folks like Loren and Lisa who farm responsibly and truly care, we couldn't do what we do at Zuni."
Stemple Creek Ranch grass fed beef is the meat of choice in Zuni's famous hamburger, and Chef Boice also features our choice cut beef steaks on the weekly menu. "I love Stemple Creek beef for its consistently great flavor," she says. "It has a delicious, distinctive taste that reflects the terroire on the Poncia's ranch and the fat marbeling is amazing!"
We recently invited some esteemed members of Zuni's team to join us at the ranch for a special tour and BBQ. Our guests included Chef Boice, and Executive Chef/Propreitor Gilbert Pilgram. (*Prior to Zuni, Pilgram spent the better part of two decades working with Alice Waters as a chef, general manager, and partner at Chez Panisse).
Thank you Zuni Cafe! We appreciate your patronage and support.