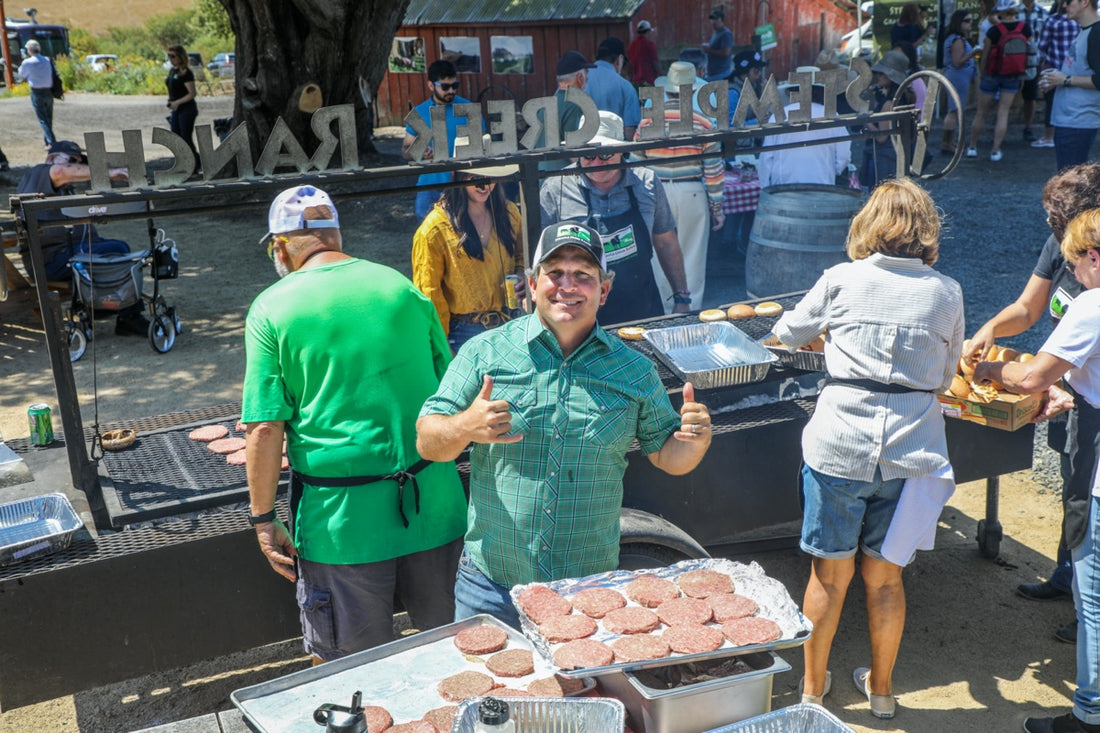 Photo Recap: Our 10 Year Anniversary Open House & BBQ
Celebrating our first decade in business as "Stemple Creek Ranch" last month was a milestone moment we will long remember. Friends, family, and patrons came out to enjoy a beautiful West Marin summer day, BBQ tasters of our grass fed and finished meats, a delicious lunch of grilled Stemple Creek beef burgers with all the fixings, and a walking tour of the property.
It was an emotional high point we loved sharing with those who turned out. Your support of us and our journey gives us hope for a bright future. We've come a long way, and we've only just begun! We will continue to set the bar high in the years ahead as we expand our regenerative agriculture practices. We have seen the benefits of sequestering carbon to nourish the soil in our fields, and look to the day when we can grow green grass year round. It's an exciting time to be a rancher, and we thank you for choosing our grass fed and finished beef, lamb, and pork to put on your family table.
If you missed the festivities, we hope you will enjoy this photo gallery from our special 10th anniversary event.