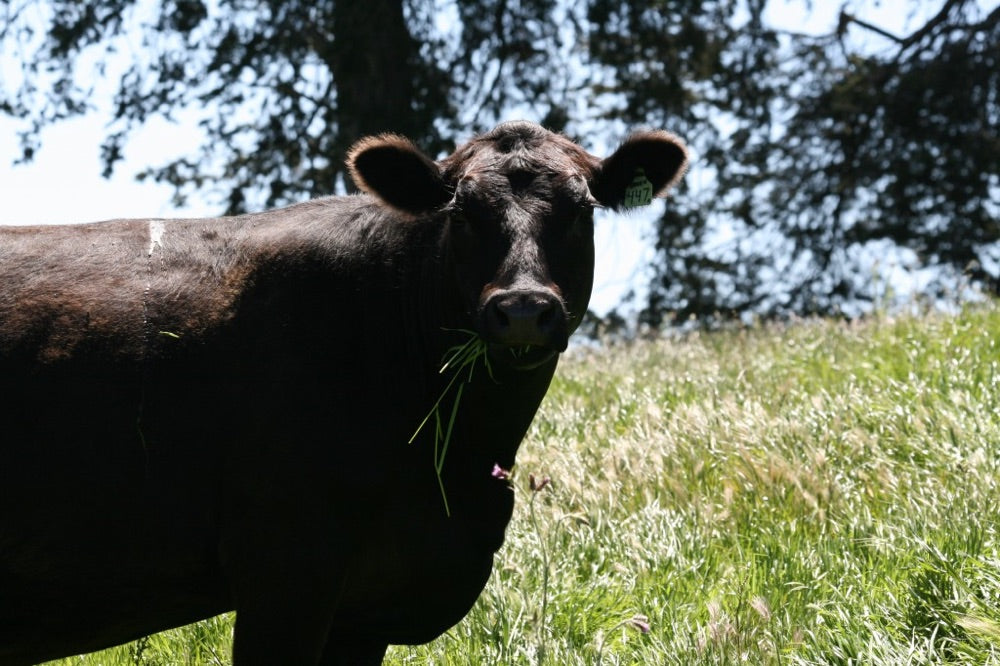 May Showers Bring Happy Cows... And Ranchers
For grass-fed farmers, the first and the last rains of the season are the most important. Here we are at the end of May and we are still expecting more rain next week. This spring has been ideal grass growing conditions and our fields and animals are reaping the benefits. As you will see here, our cows are fat and happy!
Depending on how much wind we get these next few weeks, we are expecting to have green grass through mid-July. In dryer years our grass turns brown as early as late May, so this is quite an exciting time for us. Especially considering how dry 2008 and 2009 were, there are many happy ranchers in our neck of the woods right now.