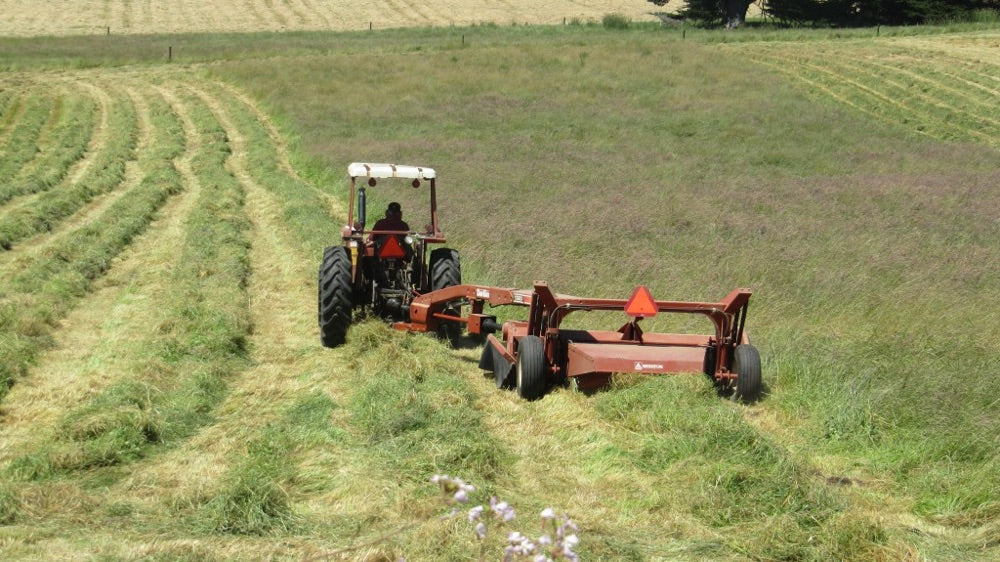 Making Hay When The Sun Shines
Part of the benefit of a great grass season like this one we enjoyed this spring is the opportunity to harvest feed and store it for the upcoming winter months. In addition to windrowing most of our pastures, we also made 35 tons of small hay bales (100 pounds each) and 90 tons of round bales (1200 pounds each).
The round bales are something new for us this year and somewhat of an experiment. They are wrapped in plastic to seal in the grass and to promote the fermentation process. This produces what is called silage or haylage. It creates a high moisture, higher nutrient feed than the dry feed that we make or what is left in the fields. Here are some photos of the baling process and the finished products.