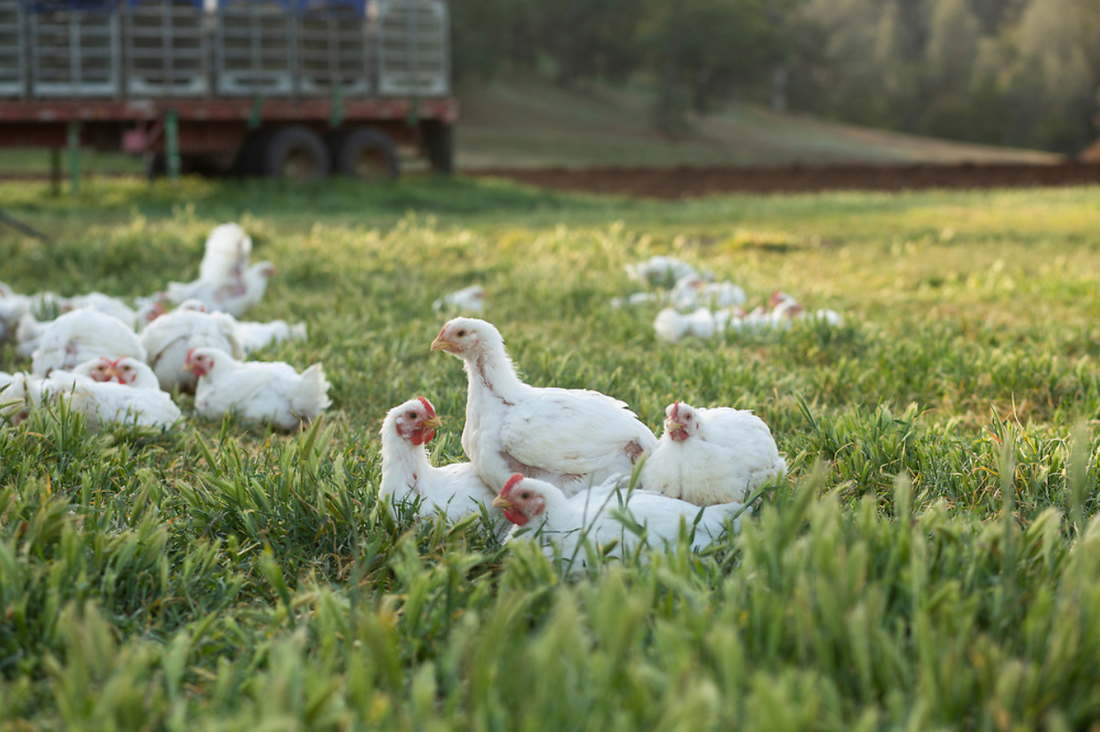 Introducing: Organic Pasture Raised Chicken
We're thrilled to introduce a new addition to our family of high-quality meats: Pasture Raised Organic Chicken from Big Bluff Ranch!
 At Stemple Creek Ranch, our values of honesty, transparency, and quality guide everything we do. That's why we've carefully chosen Big Bluff Ranch, located nearby in Tehama County, California, for our chicken selection. They share our commitment to sustainability and animal welfare and are Certified Organic.


Our New Offerings
Starting now, you can add Organic Pasture Raised Chicken from Big Bluff Ranch to your order exclusively on StempleCreek.com. We're offering three delicious cuts:

Whole Legs: (including both legs and thighs): Each package contains 2 whole leg portions, weighing approximately 0.8 - 1.25lbs in total. Skin on.

Breasts: Enjoy 2 juicy breasts in each package, totaling around 0.8 - 1.5lbs. Skin on, boneless.

Whole Chicken: Savor a whole chicken, weighing between 3.5 - 4.5lbs each. Bone-in, skin on.

Big Bluff Ranch chickens eat 100% organic feed. They work with local feed mills to source most of the grains locally. Their feed is a radically traditional and simple wheat and peas recipe (no corn, or soy). It's better for the birds and the environment. 


Big Bluff Ranch is more than a chicken farm; it's a destination for eco-tourists and an advocate for environmental stewardship. Their 2,776-acre property of rolling hills, grasslands, and oak woodlands bordering the Mendocino National Forest and the Coast Range is a testament to their commitment. They actively partner with their community in shared goals for a sustainable and healthy landscape, working with organizations like the Wildlife Conservation Board, California Department of Fish and Wildlife, and Northern California Regional Land Trust to implement environmental restoration projects.

We are excited to bring Big Bluff Ranch Chicken to Stemple Creek Ranch, offering you the convenience of shopping for all your premium meats in one place at StempleCreek.com. With this addition, you can trust that every bite of beef, pork, lamb, and chicken you enjoy from us is sourced responsibly and ethically, ensuring both exceptional taste and peace of mind.Visit StempleCreek.com today to add Pasture Raised Organic Chicken to your cart. Experience the extraordinary taste and quality that you've come to expect from Stemple Creek Ranch."

Please note that this exclusive offering is available only on our website and will not be available to our Farmer's Market shoppers or our grocery accounts.