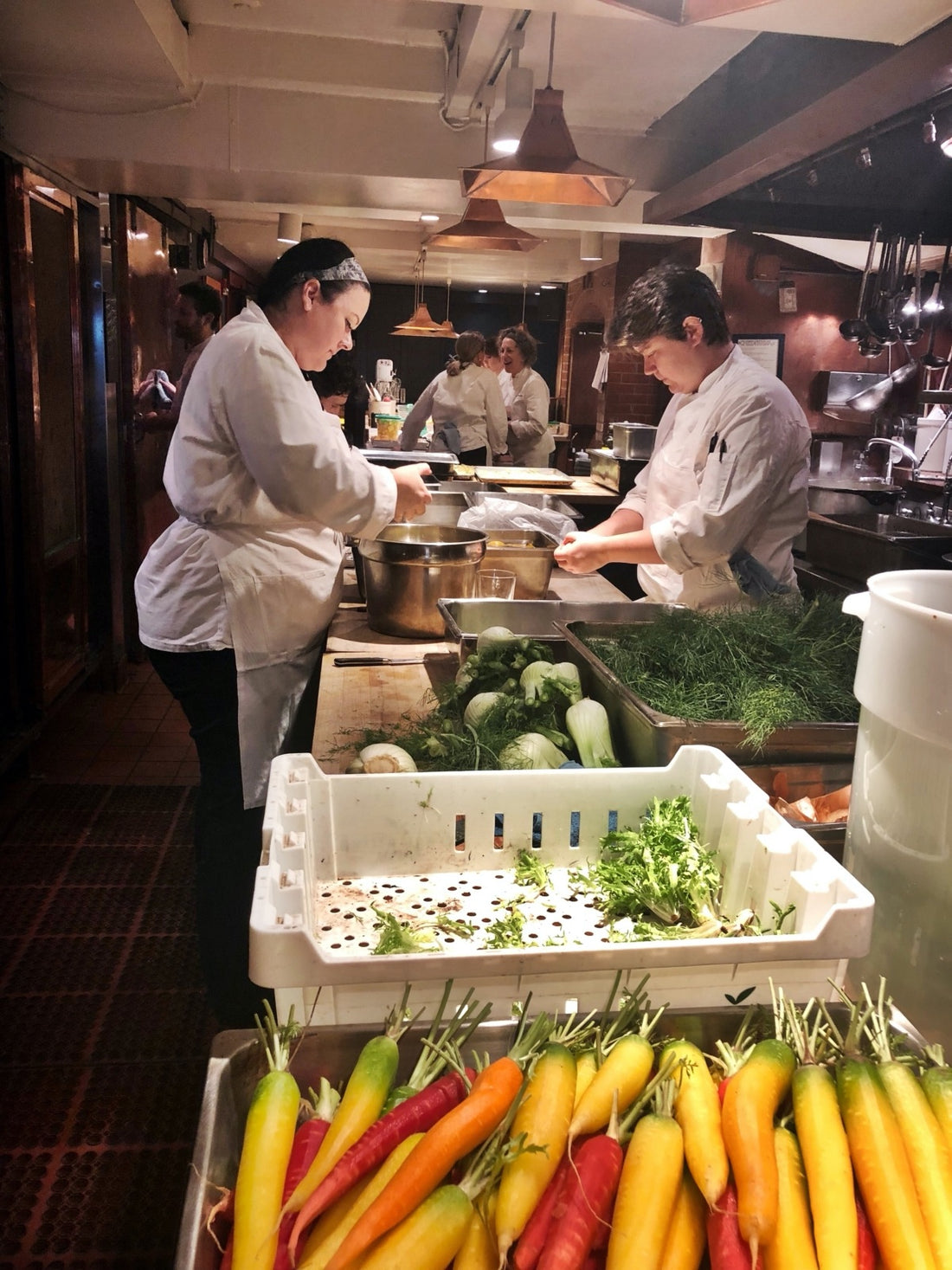 In The Kitchen At Chez Panisse!
There are certain experiences that come along once in a lifetime, and when those unique opportunities present themselves it's important to embrace the moment for all it is worth . . .
Like being invited by legendary Bay Area chef, Alice Waters, to go behind-the-scenes at her renowned Berkeley restaurant, Chez Panisse, and spend an evening cooking with some of the best chefs in the country! That's just where we found ourselves this past Saturday, as we worked side-by-side with Chez Panisse staff to prep ingredients for the restaurant's evening meal.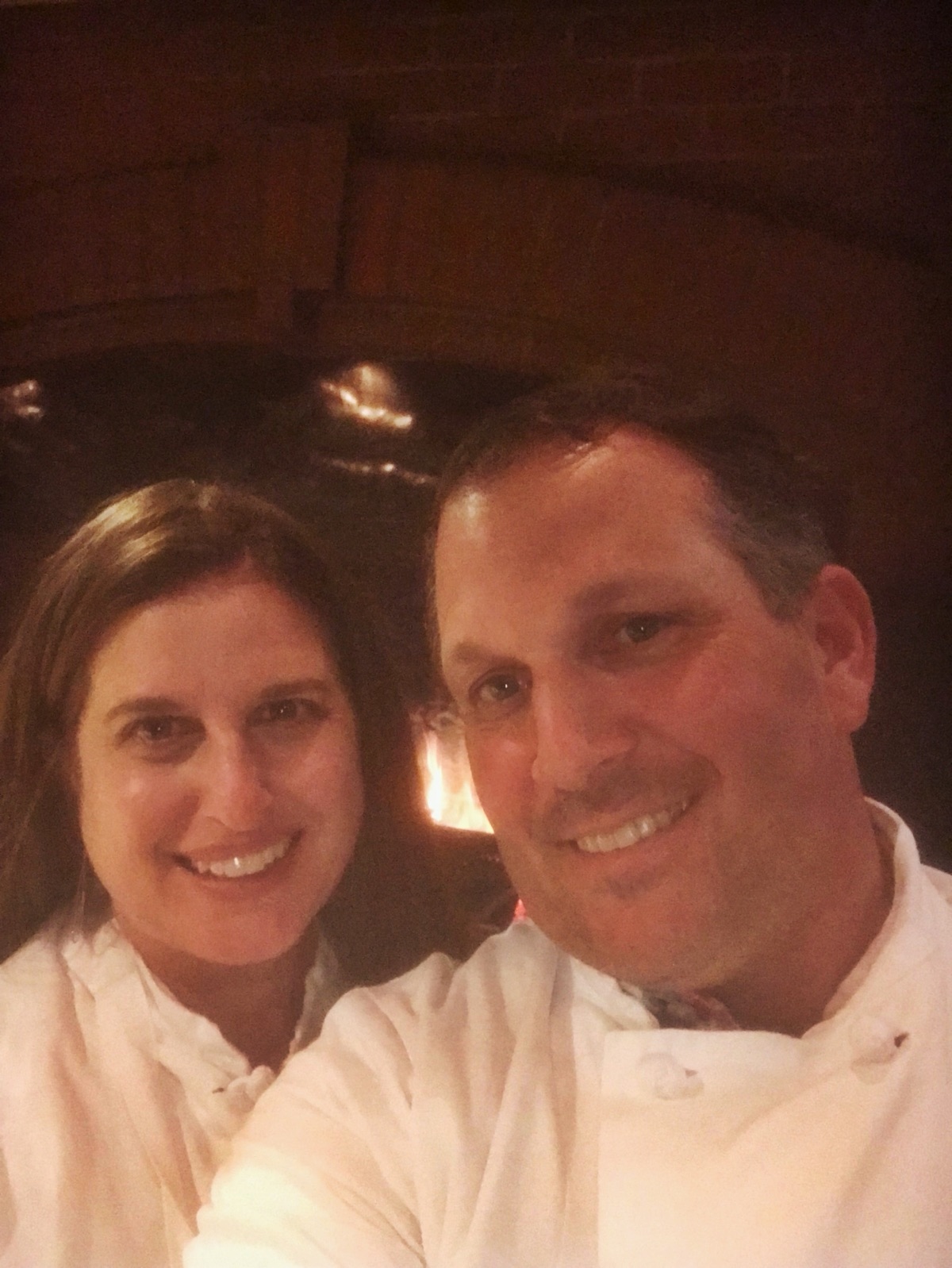 Being "on the line" at Chez Panisse is akin to rubbing elbows with food royalty. The restaurant launched in 1971, and quickly became the hallmark eatery for the rising sustainable food movement. Alice Waters introduced America to a new way of eating: a menu focused on seasonal organic ingredients fresh from farm to table. While she will always have a hand in her flagship restaurant, much of her attention these days is focused on The Chez Panisse Foundation, which supports the Edible Schoolyard Project. This one-acre garden and kitchen classroom at the Martin Luther King Jr. Middle School in Berkeley, is teaching a new generation of students to value growing and eating food, build community, and steward the land.
The amazing Chez Panisse staff allowed us to be part of the magic for one afternoon.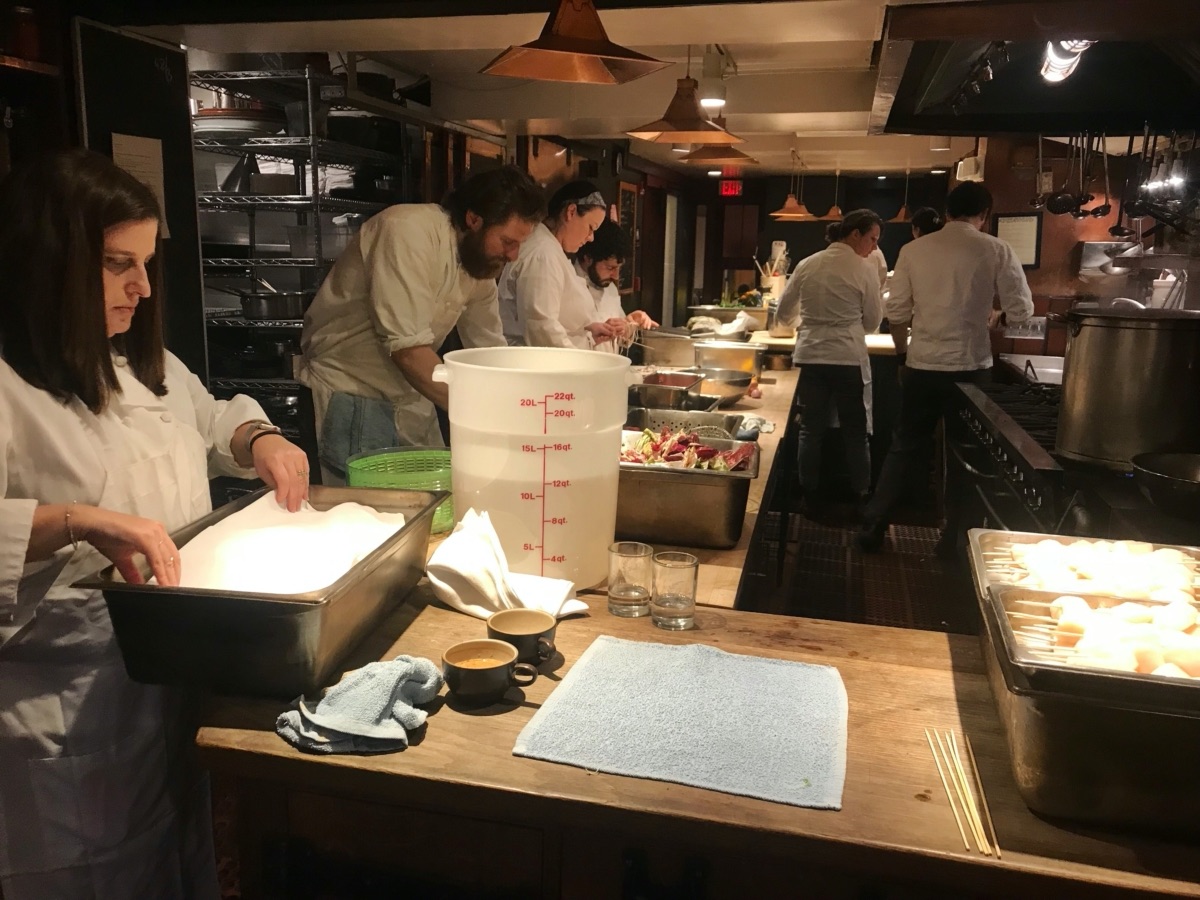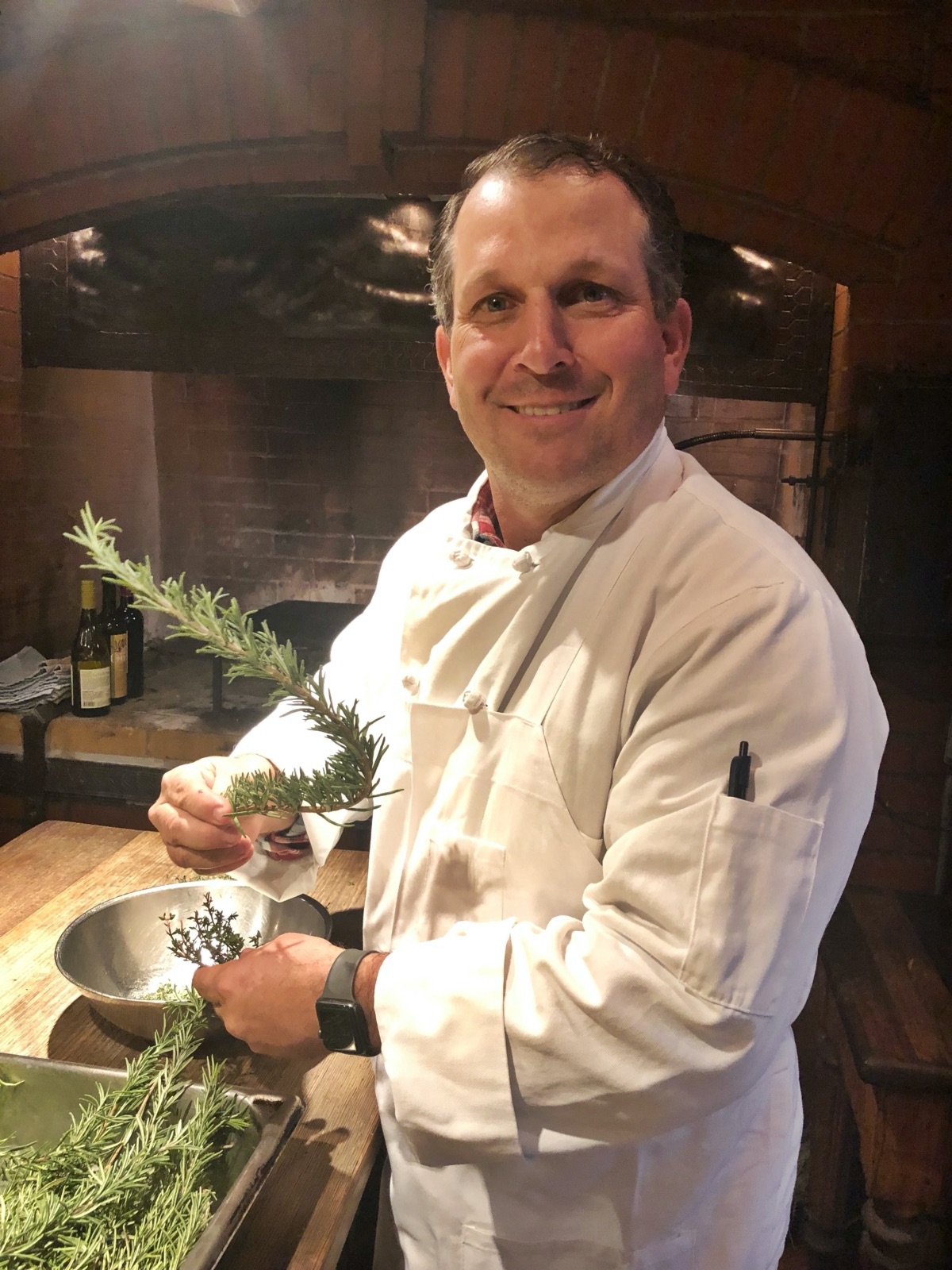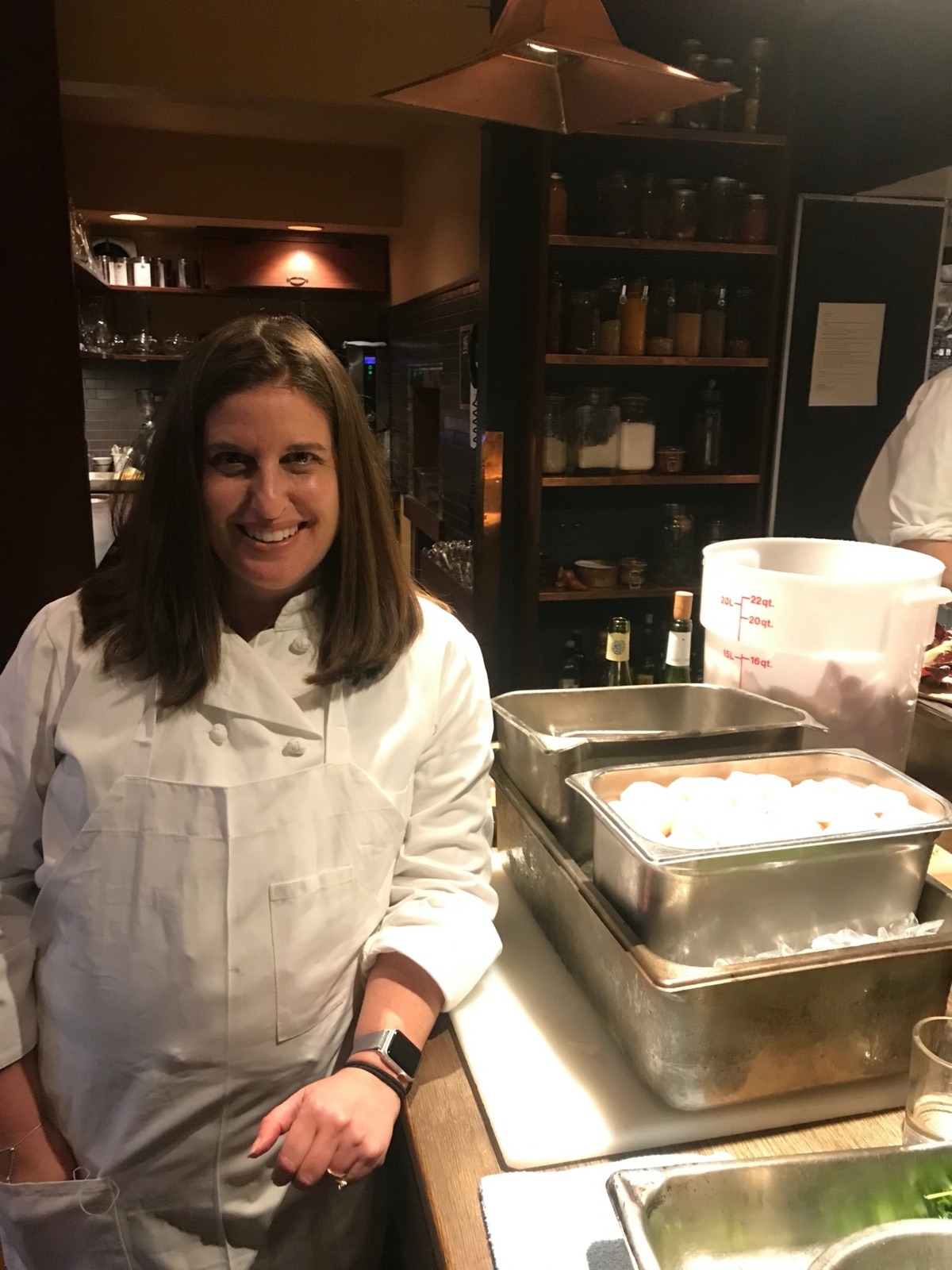 We were charged with picking herbs, pitting olives, chopping vegetables, and cleaning scallops! As we worked beside the staff, we couldn't help but notice the incredible attention to detail that goes into every aspect of the meal. It was truly awe-inspiring to see the reverence that is given to food at Chez Panisse.
Four hours later, we happily headed upstairs for a glass of wine before enjoying the fruits of our labor at dinner. When we were summoned for the meal, we were seated at a special table set up for us in the kitchen where we could continue to watch the action unfold throughout the evening! We had to keep pinching ourselves as each course arrived: An amuse-bouche of hand-cut prosciutto, salted almonds and wafer thin watermelon radish; a chickory and frisee salad with grilled scallops & squid tossed with a meyer lemon-ginger vinaigrette and aioli for dipping; artichoke and mascarpone tortelli bathed in parmesean and truffle truffle; a main course of pan seared lamb chops and roasted leg of lamb (not from Stemple Creek although our grass fed meats appear regularly on the menu) topped with minced Spanish olives, lemons, vinegar and olive oil, and served with onion and fennel gratin, wild rocket salad, and carrots.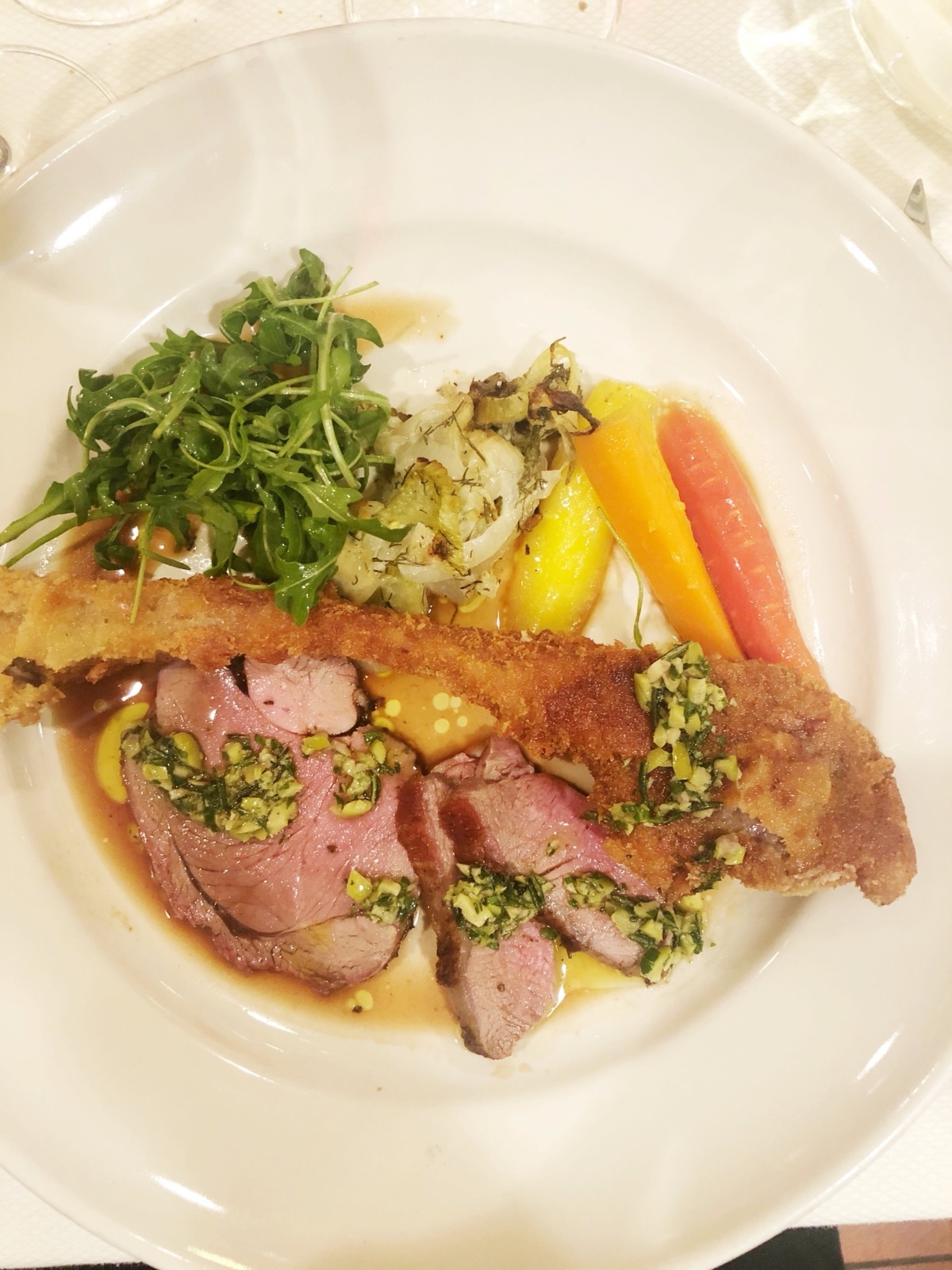 It was an unforgettable afternoon and evening we will always treasure. Many thanks to the Chez Panisse staff and chefs for welcoming us into their midst, and giving us the experience of a lifetime!