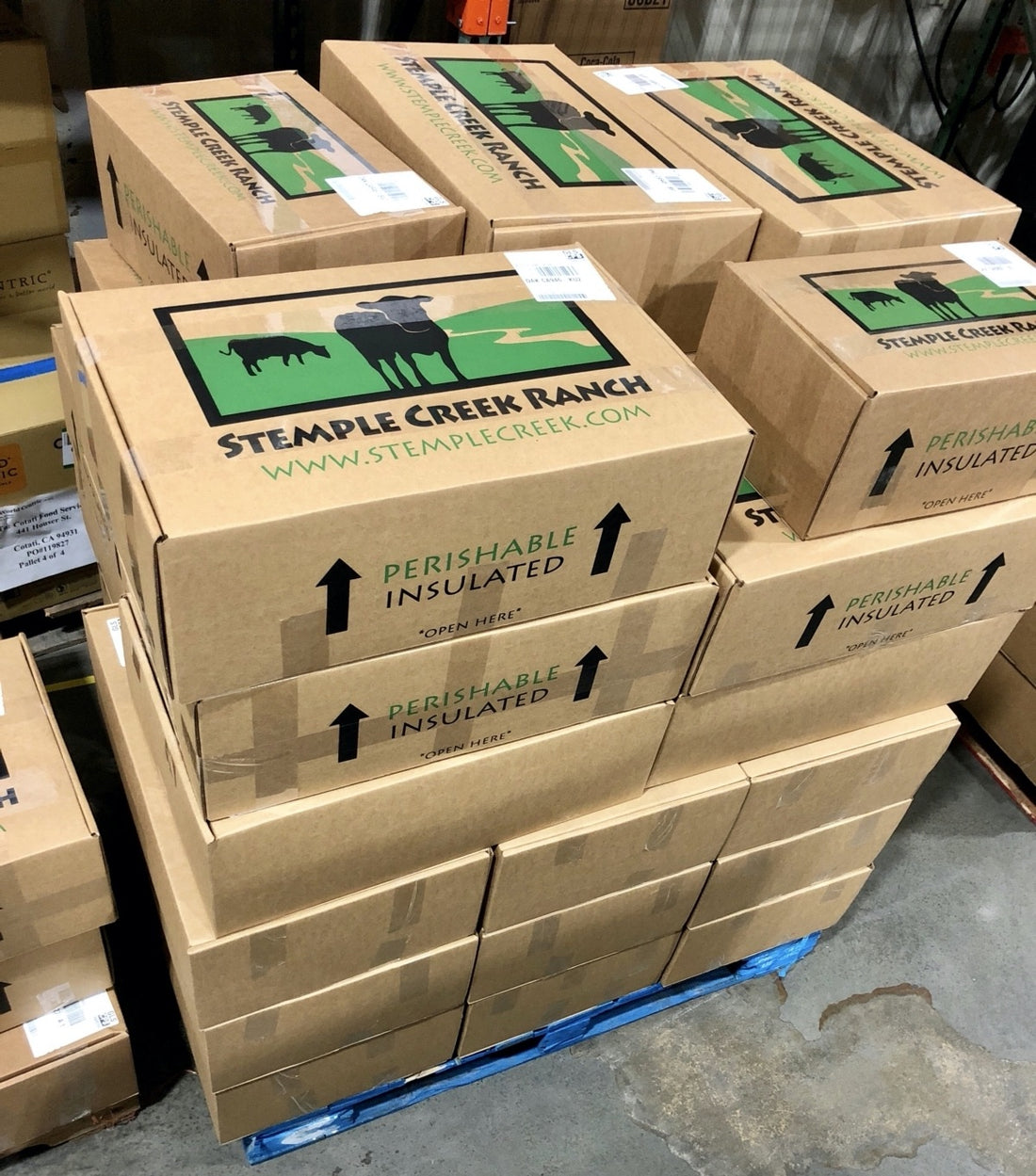 How Our Business is Doing During COVID-19
As the COVID-19 crisis continues to unfold there has been increased concern and press coverage surrounding the state of the meat industry.
In recent days, some large grocery chains announced they will begin rationing meat to deal with empty cases and rising consumer demand. In light of the extended crisis we are getting a lot of questions about how the pandemic has affected our business, and our ability to serve customers.
Like most everyone, we have definitely felt the ripple effect of COVID-19. Currently, most of our local restaurant and foodservice accounts have stopped placing orders or greatly reduced their orders. We have close relationships with our wholesale customers, and seeing their businesses so greatly affected has been so hard for us to watch. As businesses like these shut down (or were greatly reduced) statewide, many USDA certified cut and wrap facilities lost significant business and had to reduce staffing overall.
Meanwhile our webstore, grocery store, and butcher shop sales remain strong because more people are cooking at home.
For the past several weeks, our team has been working overtime with our processors to increase capacity so we can meet the growing consumer demand for our grass fed meats. This keeps us busy day and night, but we are doing it.
The processors we work with are like family to us, and we are grateful for all they do. They are an integral part of our business and their partnerships have made it possible to sustain and increase product availability. As long as our processors and their staff stay healthy, and continue to operate, we are in good shape. We have also diversified through the years, and now work with multiple processors which has helped us be well positioned to increase capacity for direct to consumer sales.
By law, we are required to follow USDA guidelines for processing and delivering our products to market. This means our animals are harvested at a USDA certified facility and our meat is cut and wrapped at USDA certified facilities as well. (One small exception is when we sell whole/half animals direct to customers who use Bud's Custom Meats in Penngrove or Willowside Meats in Santa Rosa for custom cut and wrap. They are certified by CDFA, which is a different system.)
There is no doubt that complications related to COVID-19 have significantly impacted our business and increased our costs to get product to market. Despite the challenges we are persevering for our customers. Barring any unforeseen circumstances beyond our control, we will continue to supply you with healthy, delicious, grass fed and finished meats.
From the bottom of our hearts, we thank you for your continued support of our family business.