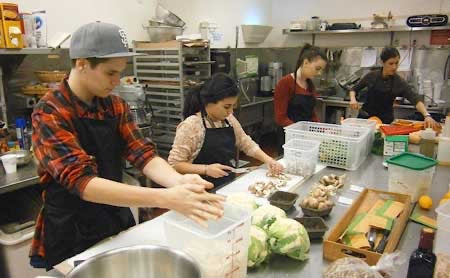 Giving Back: The Ceres Project
In the midst of this holiday season, we are once again called to count our blessings and find ways to give back to the community. Each year, we like to show our gratitude by donating our grass-fed meat to a local charitable organization that focuses on providing fresh, healthy food to those in need.
This year, we chose to support the Ceres Project. Founded in 2011, this organization provides delicious, nourishing meals to local families struggling with the challenges of serious illness. What's more, these free meals are prepared by middle and high school teens who volunteer in their San Rafael-based commercial kitchen.
These kids learn about the healing power of real food, while developing useful skill sets as cooks under the watchful eye of adult chef mentors. To date, teens volunteering at the Ceres Project have made thousands of healthy meals which are delivered to families each week.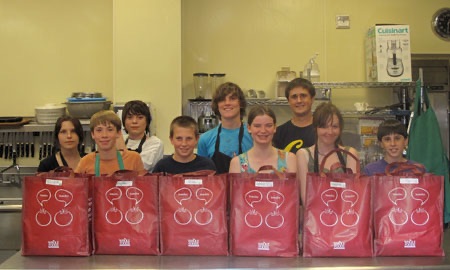 Stemple Creek Ranch is proud to sponsor this amazing organization by donating forty pounds of our grass-fed beef sirloin to the cause. It warms our heart to know the volunteer teens at Ceres will be using our sustainably raised meat to create meals that will provide comfort and sustenance to other families this holiday season.
If you'd like to learn more about the Ceres Project, or make a donation to this wonderful non-profit, visit their website.
From our hearth to your home, we wish you all happy holidays!