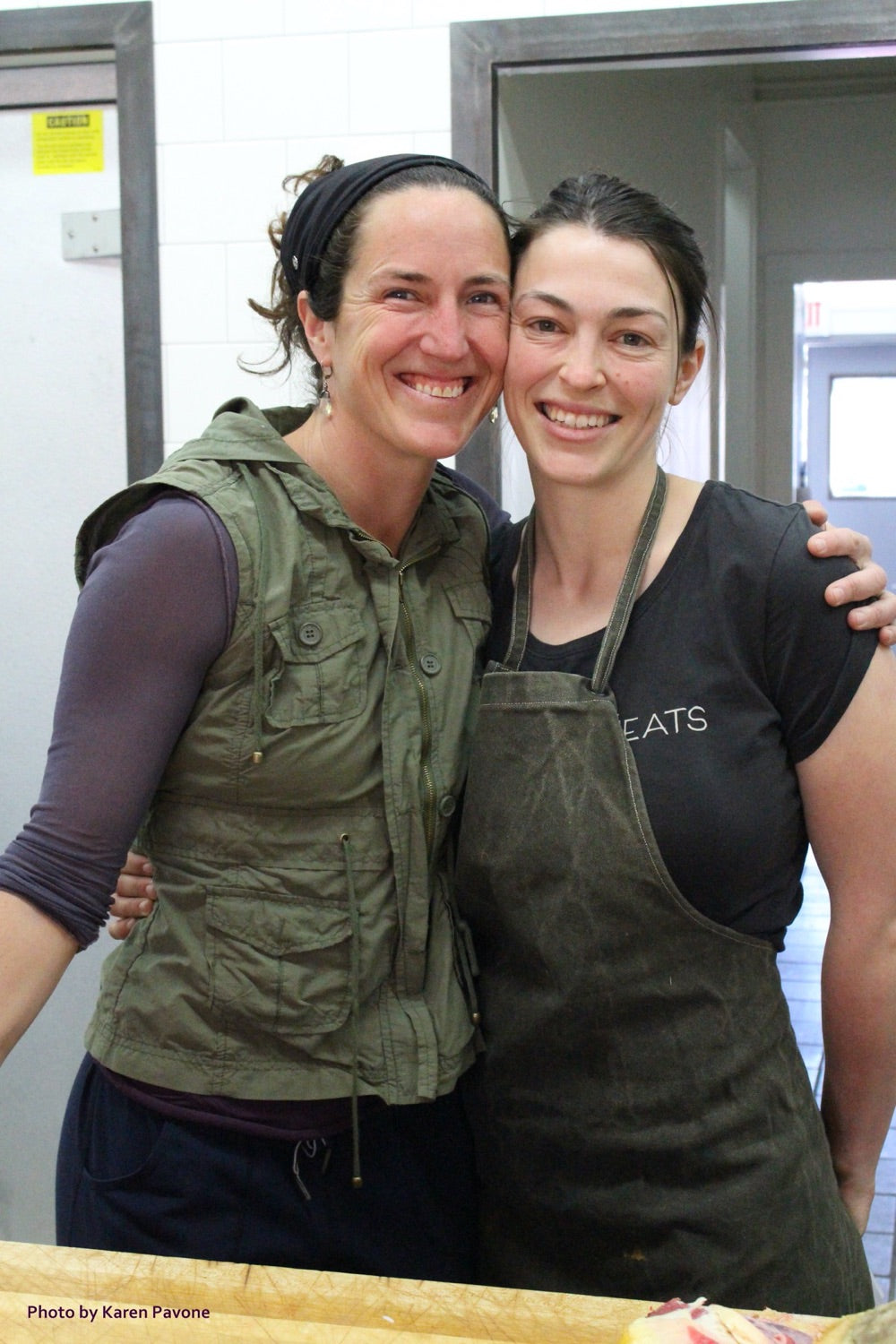 Featured Purveyor: Thistle Meats
Hang on to your hats everyone! We're jumping with joy over the recent opening of Thistle Meats in downtown Petaluma. This female-owned whole animal butcher shop is a dream-come-true for business partners Molly Best and Lisa Modica who support humane husbandry practices and local, family-owned ranches like ours. True to their "locavore" vision, all the meat in Thistle's butcher case is sourced exclusively from top quality North Bay producers including Stemple Creek Ranch.
The new shop sets itself apart from commercial "box meat" production facilities by using all parts of every animal--right down to the fat, scrap, and bones. It takes skill, precision, and practice to create tasty, value-added products from the whole animal, but the staff at Thistle Meats is up to the task. Their talented team includes John Richter and Aaron Gilliam, who specialize in charcuterie (sausage, terrines, pate, salami, stocks and other savory specialties), and head butcher Kent Schoberle.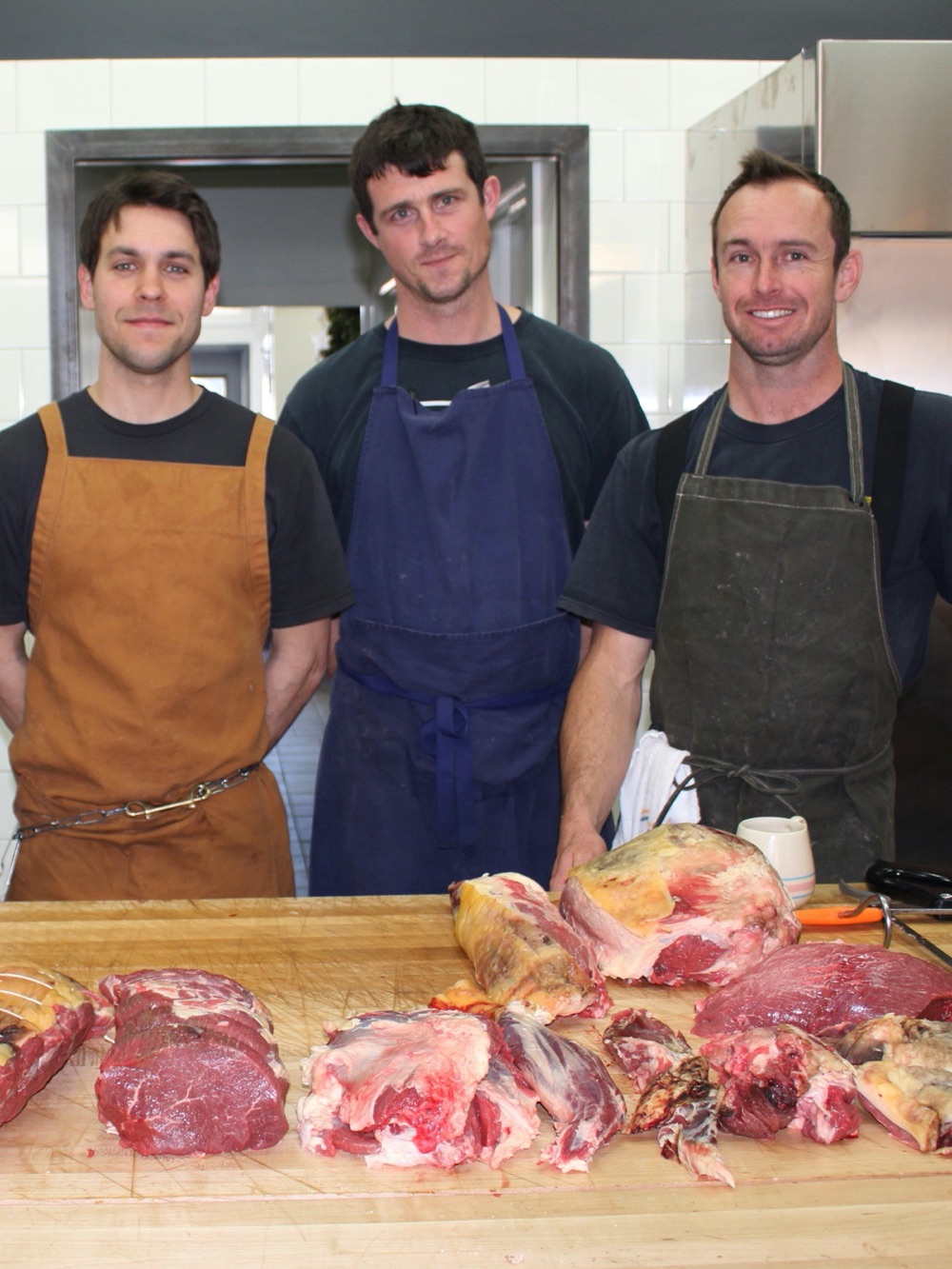 Thistle Meats buys the whole-harvested animals directly from our ranch and others, then ages and carves the large "primal" quarters into steaks, roasts, and other cuts on display in their butcher case. It's hard, physically challenging work, but it's part of the craft. We recently had the honor of watching Kent at work processing the hind leg and sirloin of one of our beef animals.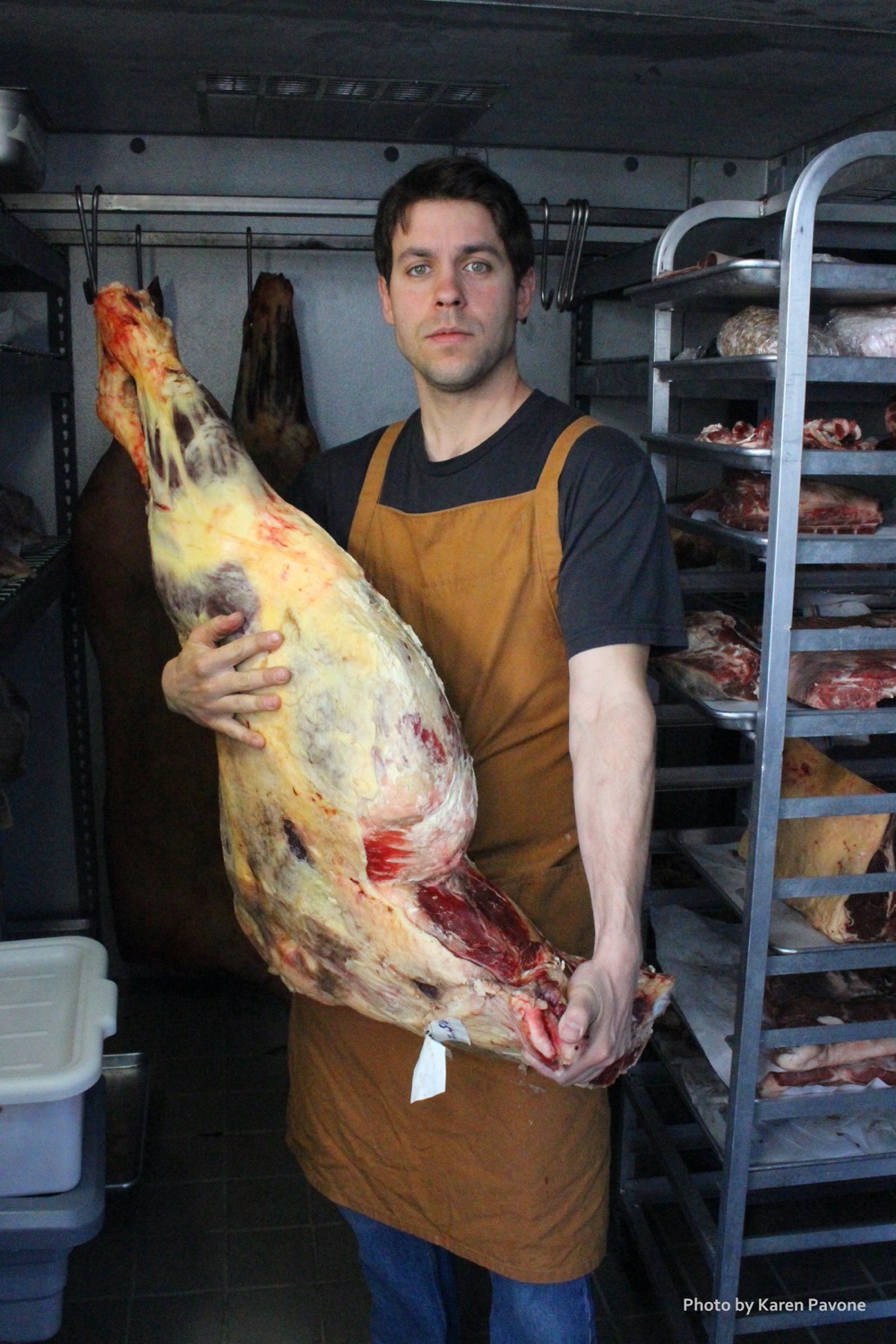 With razor sharp knives hanging in sheaths around his waste, he began by cutting the whole leg section into smaller segments using a special bone saw. With seasoned skill, he followed the seams of the muscles--separating the facia while coaxing the meat from the bone. Slowly the leg was reduced to smaller trimmed and boned pieces which were sliced into individual cuts for the store's butcher case.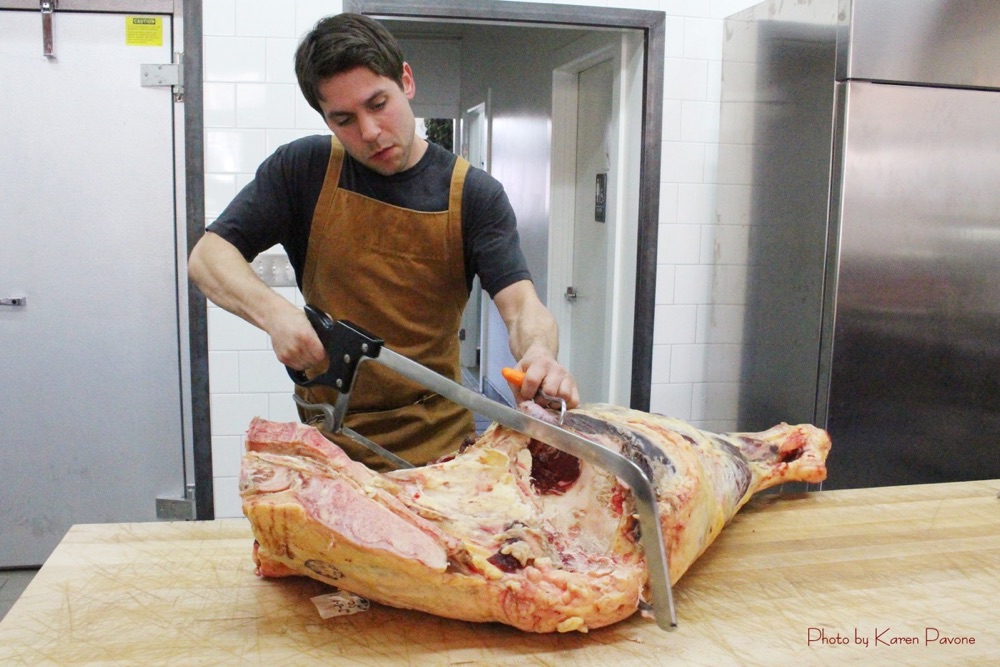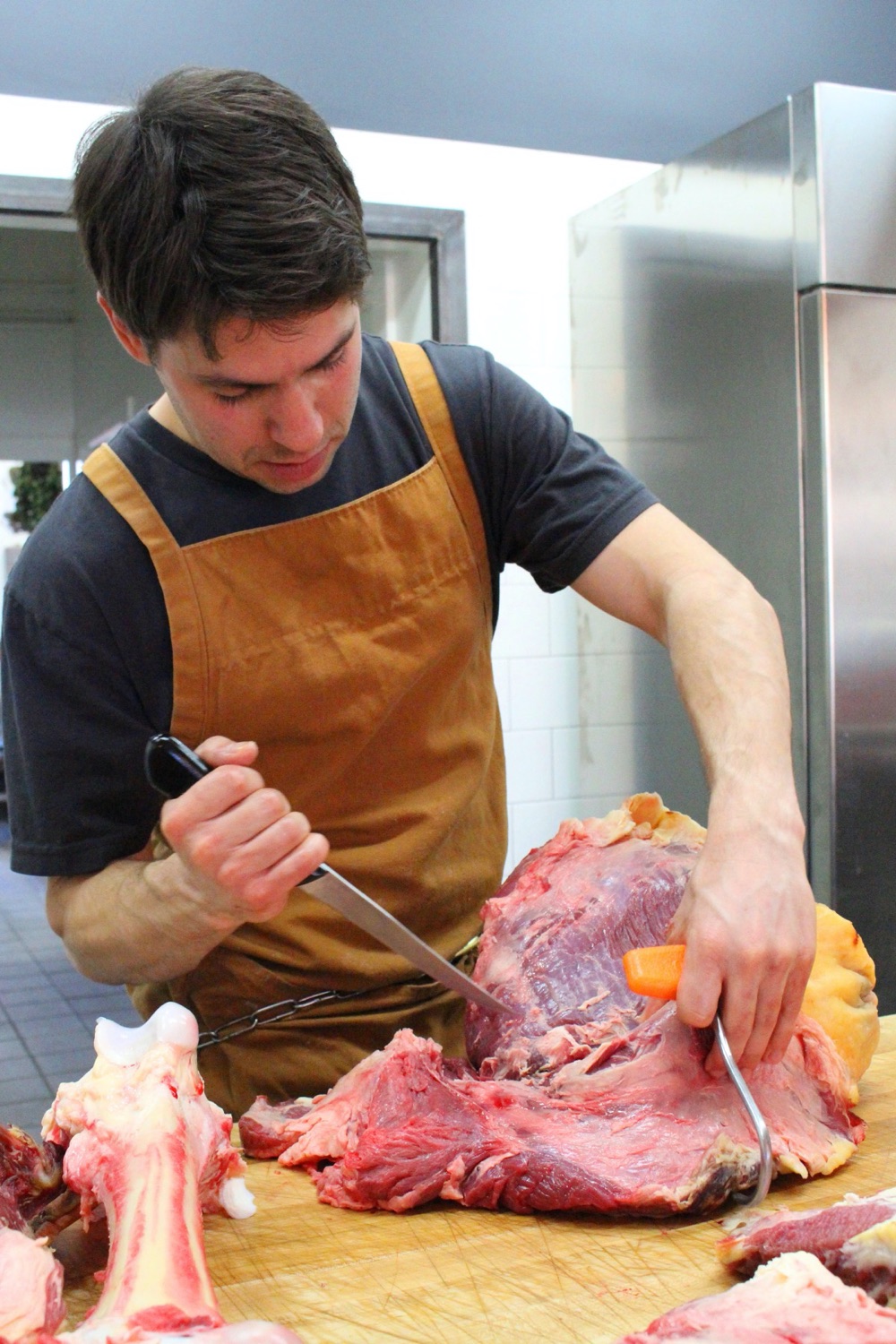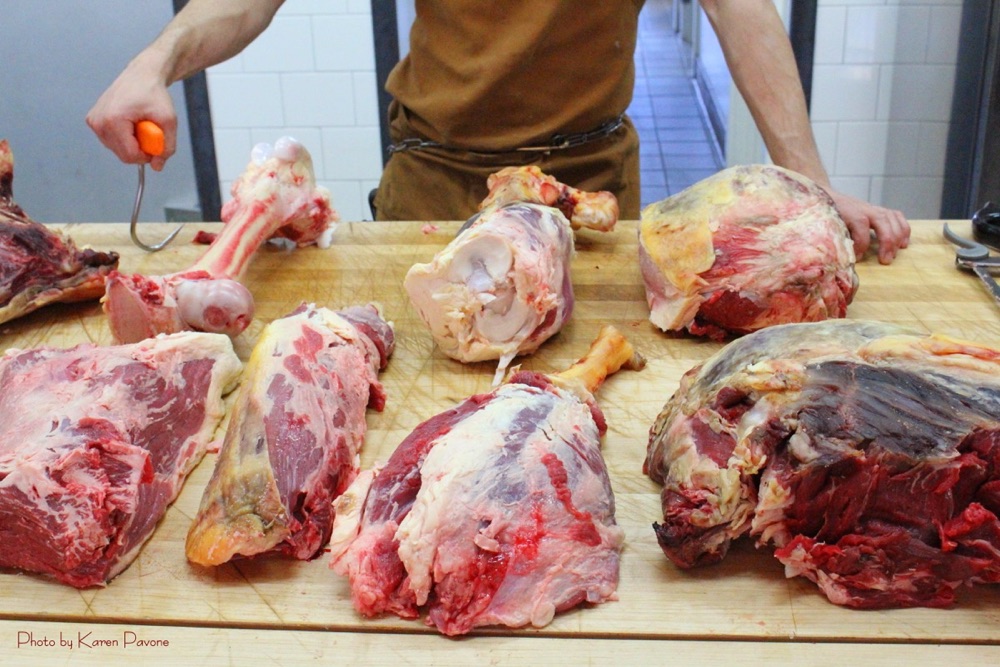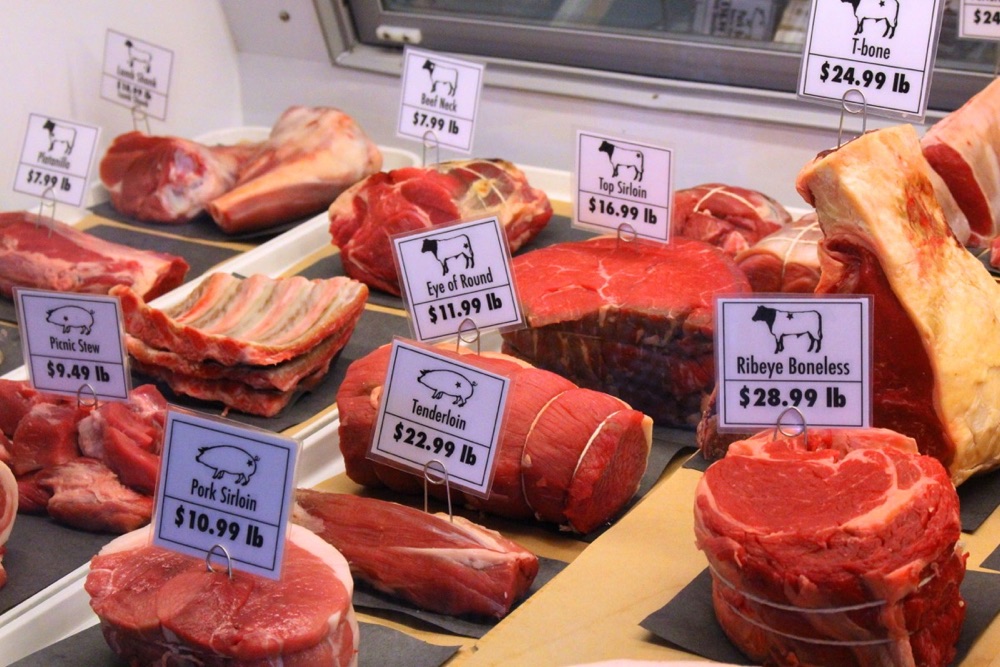 We appreciate the time and care Kent puts into processing our grass-fed beef and lamb, and are grateful to the talented team at Thistle Meats for supporting small family farms like ours. If you haven't discovered this local butcher shop, stop in soon! Thistle Meats is located in downtown Petaluma at 160 Petaluma Boulevard North. Call 707-772-5442 or check their website for hours of operation and additional information.