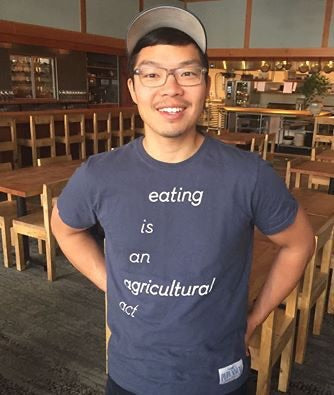 Featured Purveyor: The Perennial Restaurant - Where Eating is an Agricultural Act
San Francisco has long been known as a launching pad for some of the most innovative, forward-thinking chefs and restauranteurs shaping the national food scene. One of its newest fine-dining eateries, The Perennial, is taking cuisine beyond the plate. Husband & wife team Karen Leibowitz and Anthony Myint are hoping to revolutionize how people think about food by using it as a starting point for conversation about climate change and agricultural systems. By educating diners and raising awareness, they hope The Perennial will spark an industry trend that will lead other restauranteurs to follow suit.
The concept transcends the food on the menu. The physical restaurant space itself was constructed using eco-friendly recycled and reclaimed materials wherever possible—right down to the dining room ceiling which is woven from wood shavings.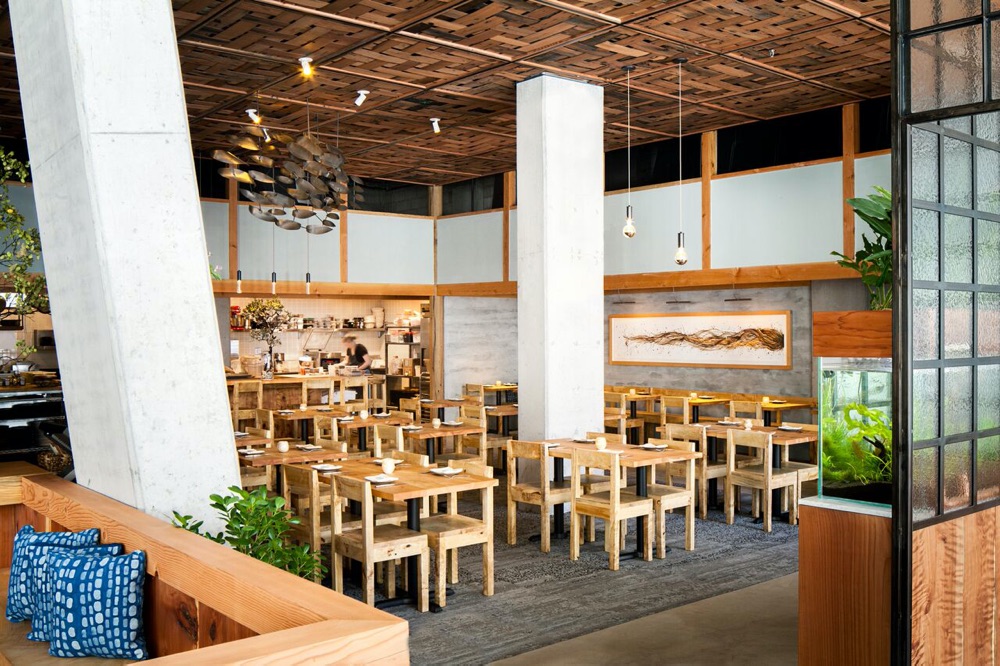 It's an ambitious undertaking, but the entrepreneurial pair have an established track record of success in notable ventures like pop-up phenom Mission Street Food (which morphed into Mission Chinese Food), and Commonwealth.
Daring to be different has attracted a lot of media attention since the restaurant opened its doors early this year, including write-ups in Food & Wine and Vanity Fair. Bon Appétit and GQ magazine also touted The Perennial as one of the Best New Restaurants in America.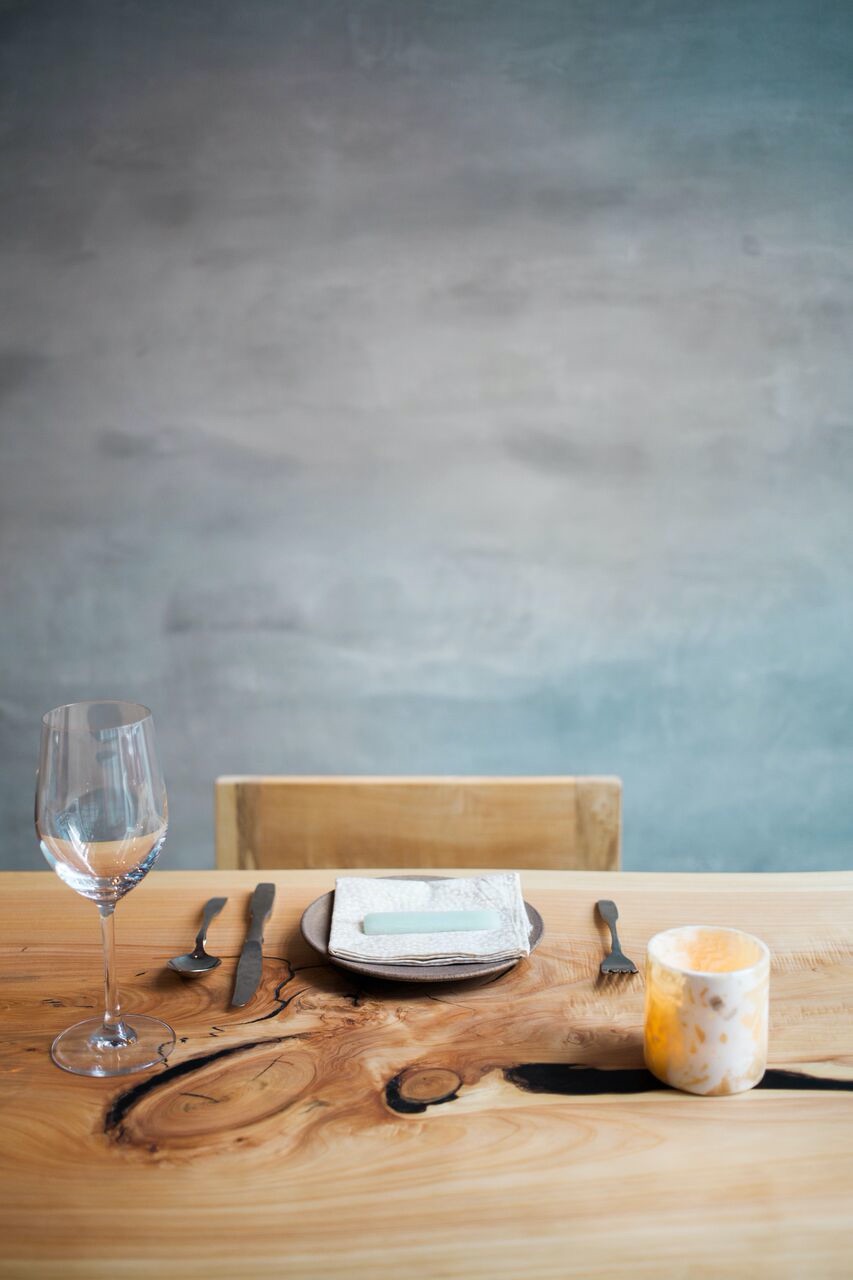 Head Chef Chris Kiyuna brings expertise to the kitchen from his notable work at Front Porch, Coi, Noma and Mission Chinese Food. He has created a sophisticated seasonal menu that showcases vegetables from the restaurant's 2,000 square foot aquaponic greenhouse in Oakland, as well as wild-caught seafood, and pastured meats from ranches like Stemple Creek that use agriculture practices aimed at reversing climate change.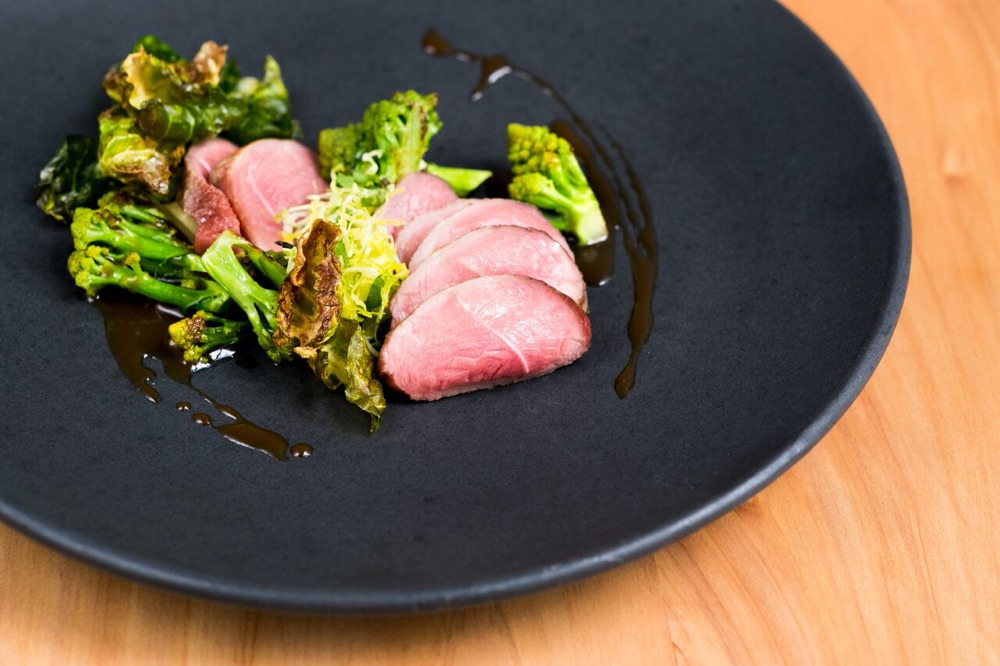 "To be honest, we had concerns about having beef on the menu because of the carbon footprint associated with its production," says Myint. That perspective changed when he and Leibowitz began working with John Wick at the Marin Carbon Project, and learned about Stemple Creek Ranch as a carbon farm test case. "The potential for carbon farming to reverse climate change isn't something most people know about," says Myint, "but the message is optimistic. It shows we can do something to shape positive change in the world."

They eventually met Loren and toured Stemple Creek Ranch. "The Poncia's transparency and sustainable farm practices are a perfect partnership for us," continues Myint. "Their beef and lamb graze on wild perennial grasses, and our customers love the taste."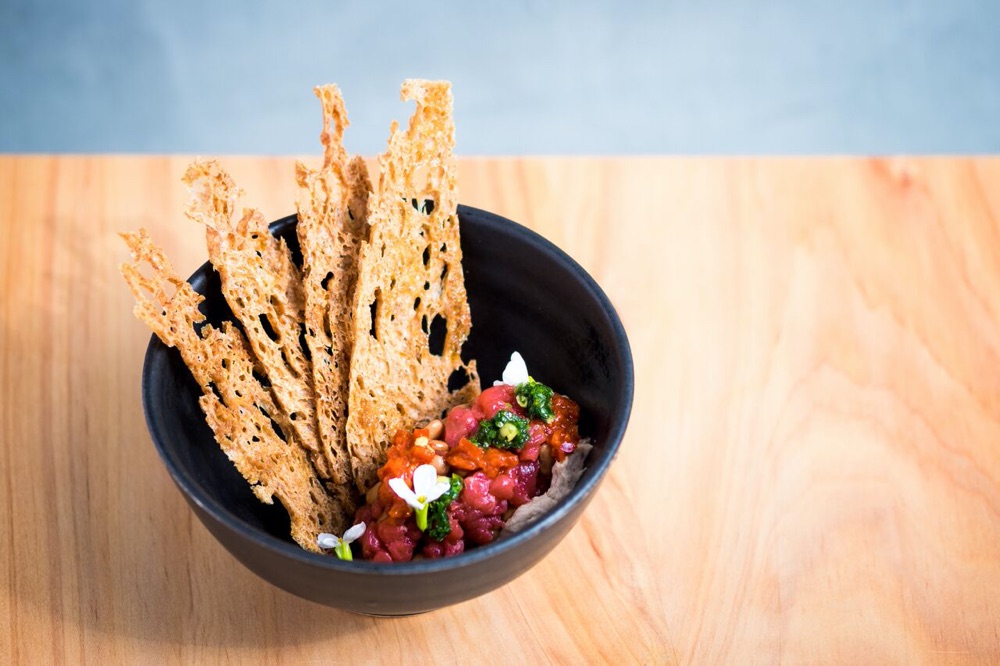 Myint notes prevailing thought around the current farm to table movement has focused on local & organic, not carbon farming.
"We've been farming for about 10,000 years, but we've done more to damage the environment in the last 100 years with plowing & commercial fertilizers than ever before," he says. "We believe producing good food and benefitting the environment go hand in hand, and consumers can help by choosing to support food that is part of the solution."
Far from foodie fad, Myint and Leibowitz believe this ideology is the wave of the future. "Climate change is new to our generation," says Myint, " and now that we know it is real, we are shifting away from industrial farming toward progressive agriculture. Karen and I hope The Perennial will shine a light on this issue and speed up the process."
In addition to their restaurant, the couple have also launched two non-profits that support their mission. The first, Perennial Farming Initiative, strives to connect like-minded progressive farmers with chefs to host dinners that raise money to support positive farming practice. The second, Zero Foodprint, analyzes restaurant operations for carbon emissions and works with them to reduce or offset their overall carbon footprint.
"We know small changes can have a big impact," says Myint. Indeed, he and Leibowitz are proof it is possible to effect positive change in the world—one plate at a time.