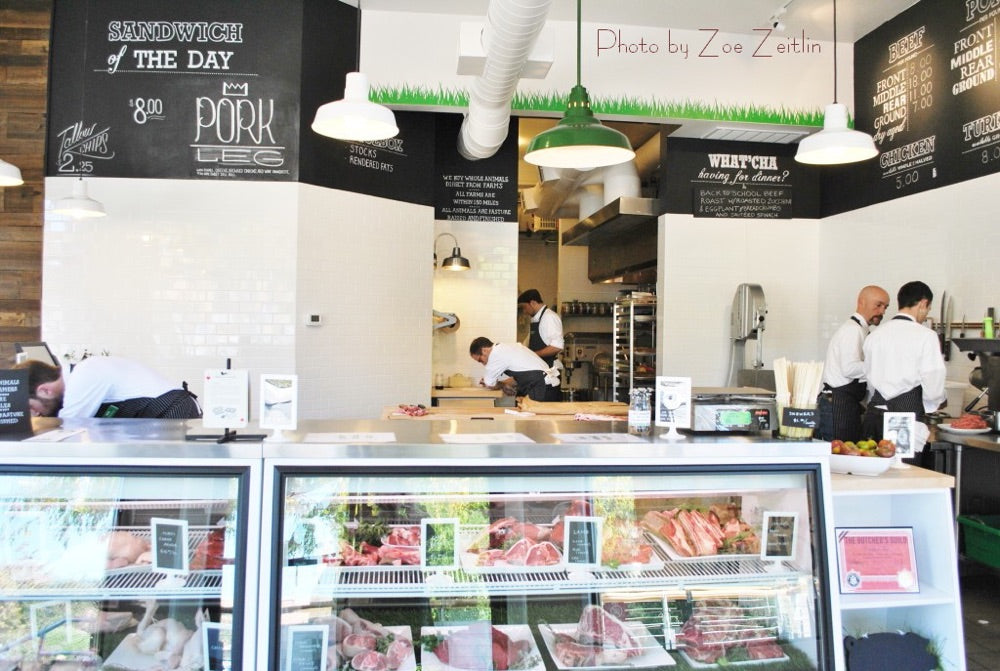 Featured Purveyor: The Local Butcher Shop
Aaron & Monica Rocchino are living their dream. Three years ago the talented culinary couple opened The Local Butcher Shop; an artisan whole animal butchery in Berkeley's touted "gourmet ghetto." Since launching in 2011 their shop has become an East Bay institution and word of their success continues to spread.
The Rocchinos are no strangers to the Bay Area food scene. Aaron is a former chef at Alice Water's renowned Chez Panisse eatery (which now purchases its meat from the butchery) and Oliveto in Oakland. Monica's background in catering and events-production helped hone her skill set in business and accounts management. Together the entrepreneurial pair have committed themselves to eliminating the gap between farmer and consumer.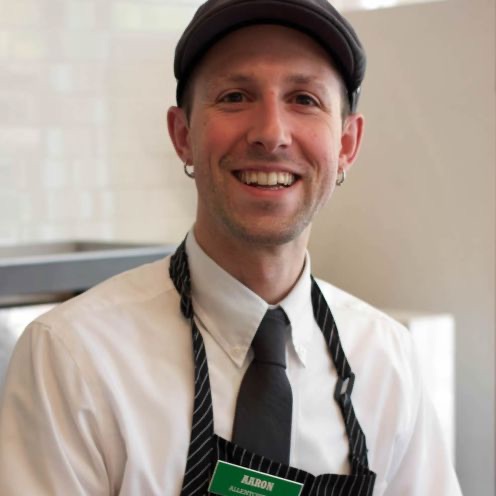 The Local Butcher Shop has taken "locavore" to a new level by sourcing animals directly from local farms and ranches within a 150 mile radius. All their meat is humanely raised on pasture and is antibiotic/hormone-free. The shop's whole animal philosophy of butchery means all parts of the animal—including bones, fat, and offal—are put to use in broth, charcuterie, and more. Their team of butchers are also trained chefs who can assist customers with cooking suggestions and recipes.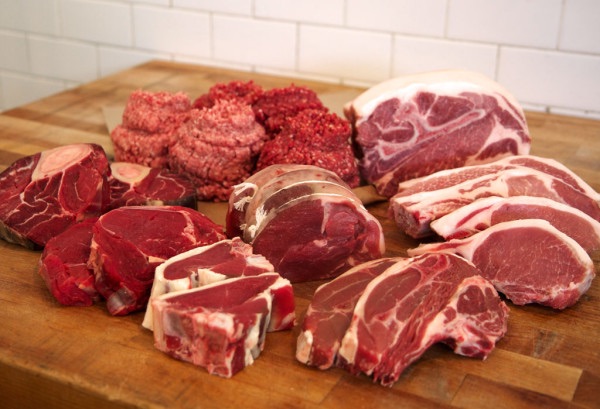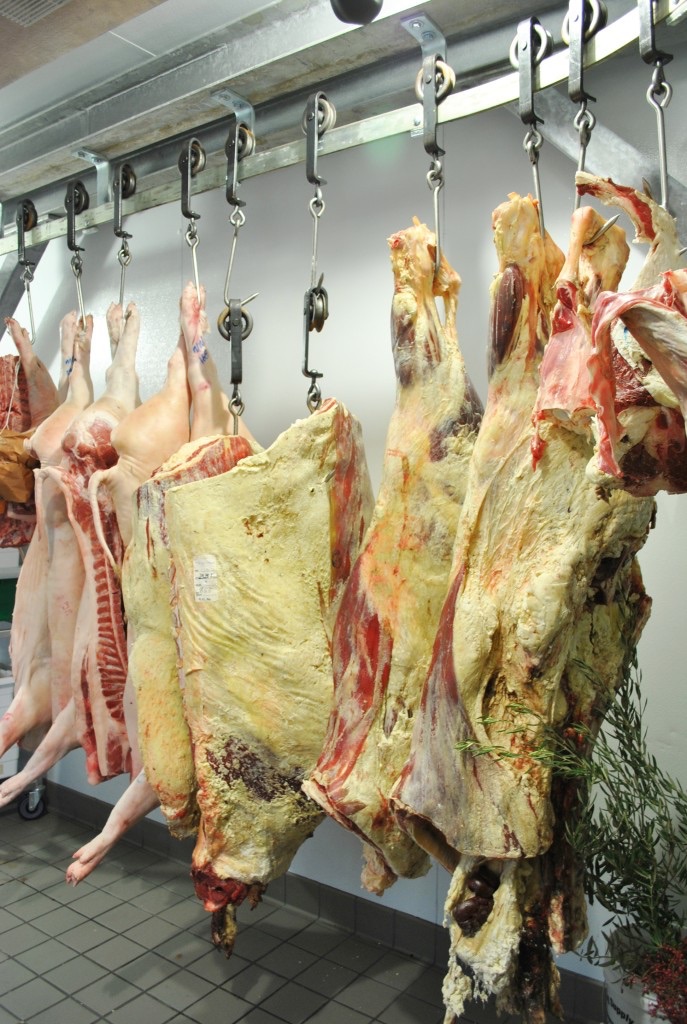 As a result, The Local Butcher Shop has found a growing audience of savvy ethical eaters who prize their high quality product and field-to-table approach. This past January, the butchery earned a coveted Good Food Award in charcuterie for their Coppa De Testa; a distinction that further put them on every discerning carnivore's radar.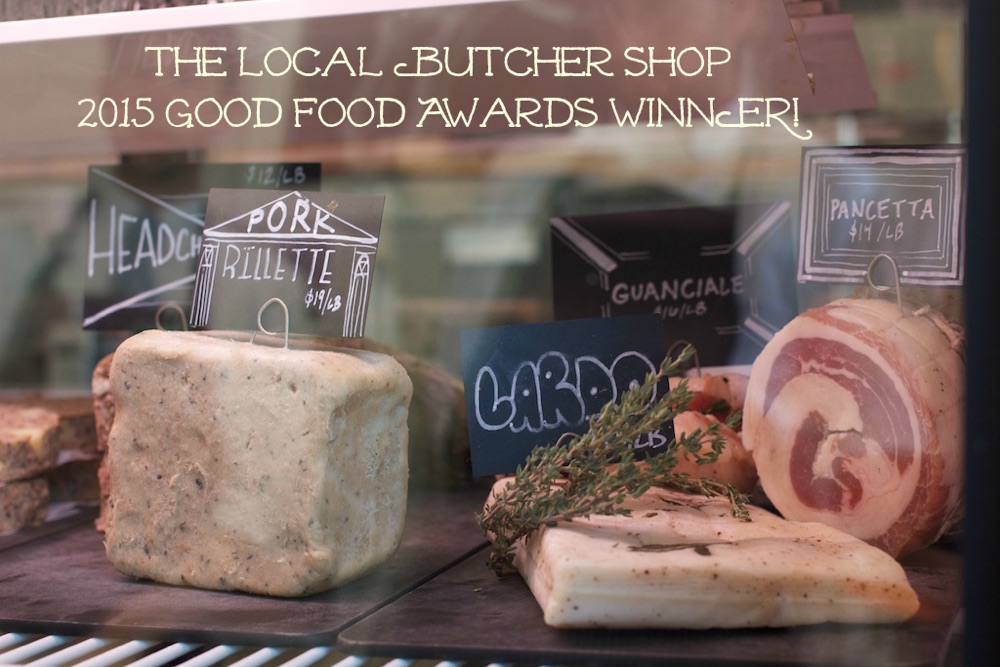 In addition to procuring the best quality meat available in the Bay Area, the Local Butcher Shop also offers a selection of "how to" classes that focus on proper preparation and cooking methods for different meats. Patrons can sign up to learn basic butchery techniques as well as the finer points of making sausage, terrine, pate and more. For those who hunt, there's even a class on deer butchery!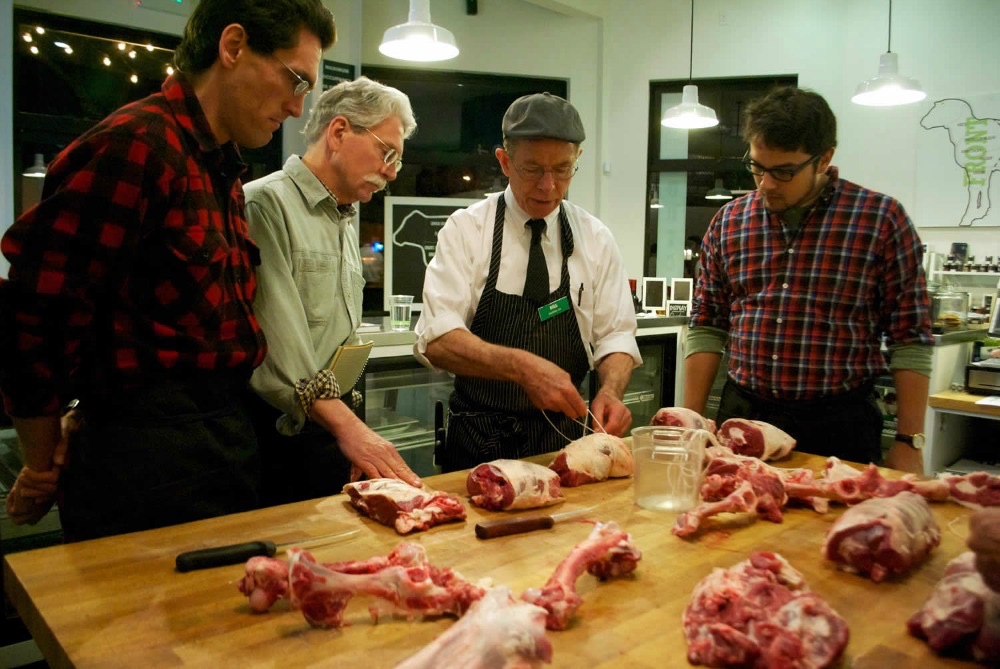 Stemple Creek Ranch is proud to have our grass fed and finished Angus beef in the meat case at The Local Butcher Shop. In addition to selling individual, prime cuts to customers, the shop frequently showcases our beef in their featured "sando" of the day. Made with fresh seasonal ingredients and served on artisan bread, these hearty sandwiches are enough to make any die-hard foodie drool.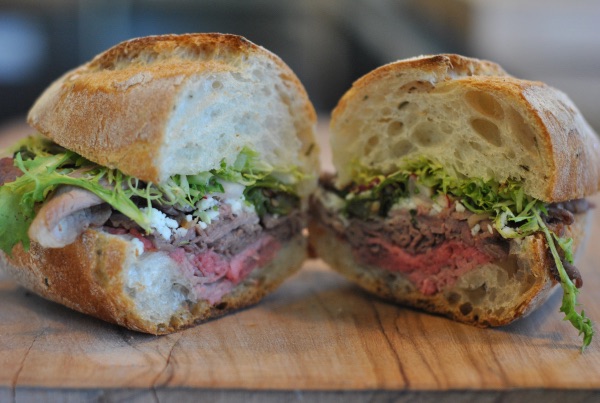 Congratulations Aaron & Monica! Thank you for supporting family-owned ranches like ours that are committed to best practices for both animals and land.