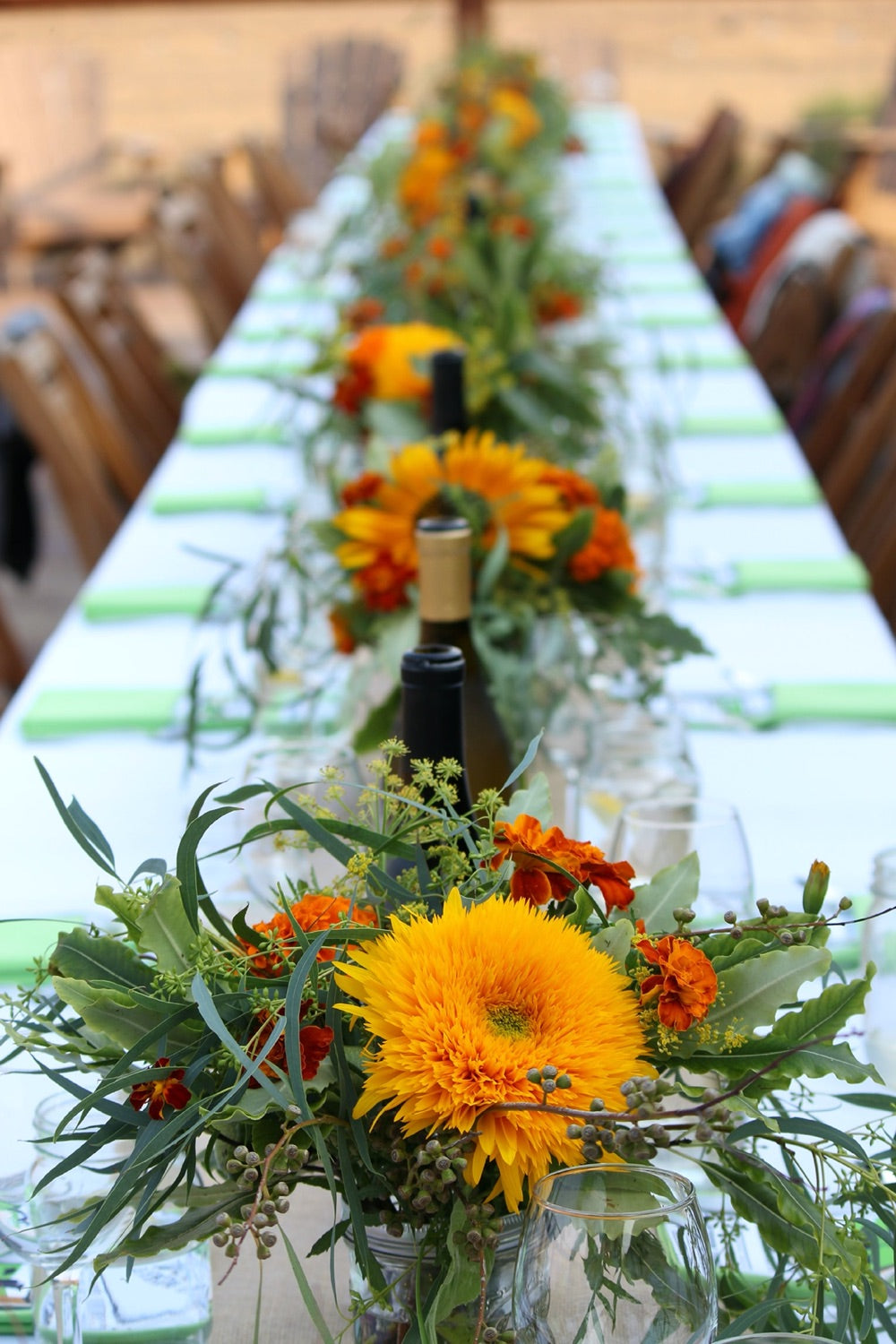 Late summer is the perfect time to languish outdoors at the ranch. Warm August weather puts us in the mood for food, drink, and fun with friends under starry skies.

Earlier this month, forty-two guests came out to our West Marin property for a beautiful five-course Farm Dinner arranged by Elizabeth Hill and Chef Matt Elias. Elizabeth is the entrepreneurial force behind West Marin Food & Farm Tours; a culinary adventure company that takes visitors on day-long excursions to experience the best our local farms and artisans have to offer.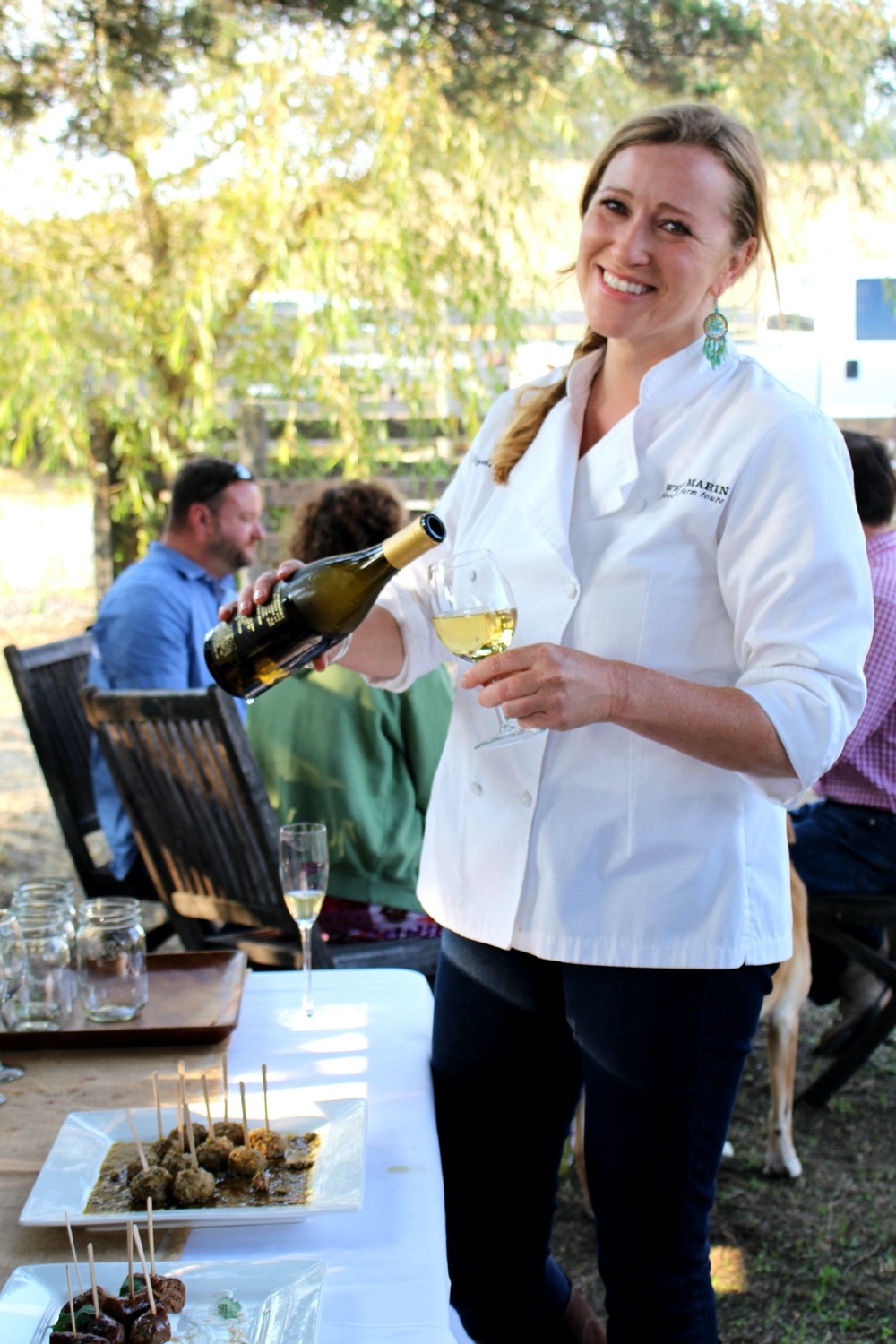 Chef Elias heads the kitchen at Saltwater Oyster Depot; a neighborhood eatery tucked in downtown Inverness that is known for spotlighting local ingredients on its seasonal menu. When they team up together, the result is always a fabulous event that lingers in memory long after the twinkle lights fade.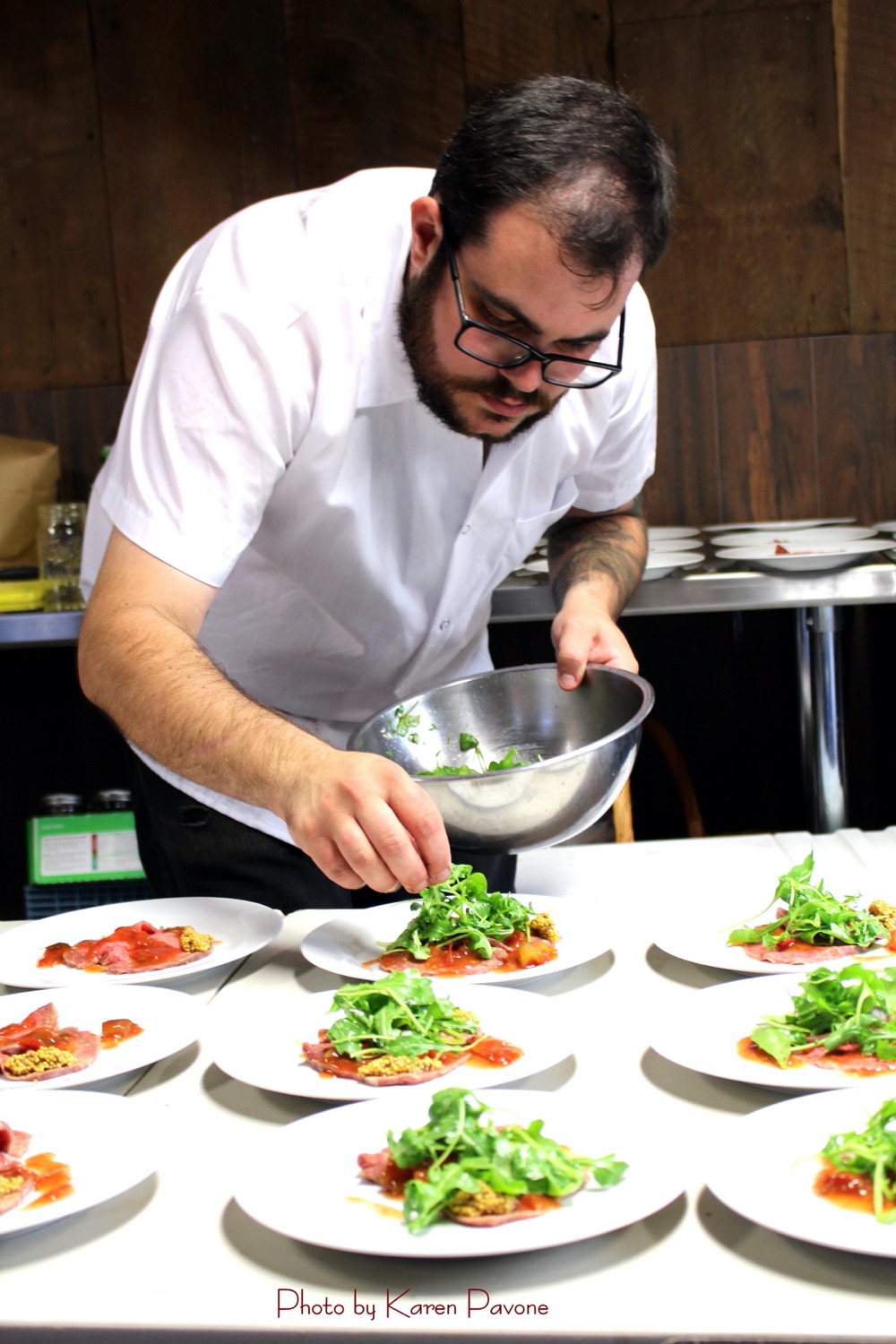 Guests began the evening sipping local wines and sparkling mead as they enjoyed an array of local artisan cheeses from Cowgirl Creamery, Nicasio Valley Cheese Company, and Point Reyes Farmstead.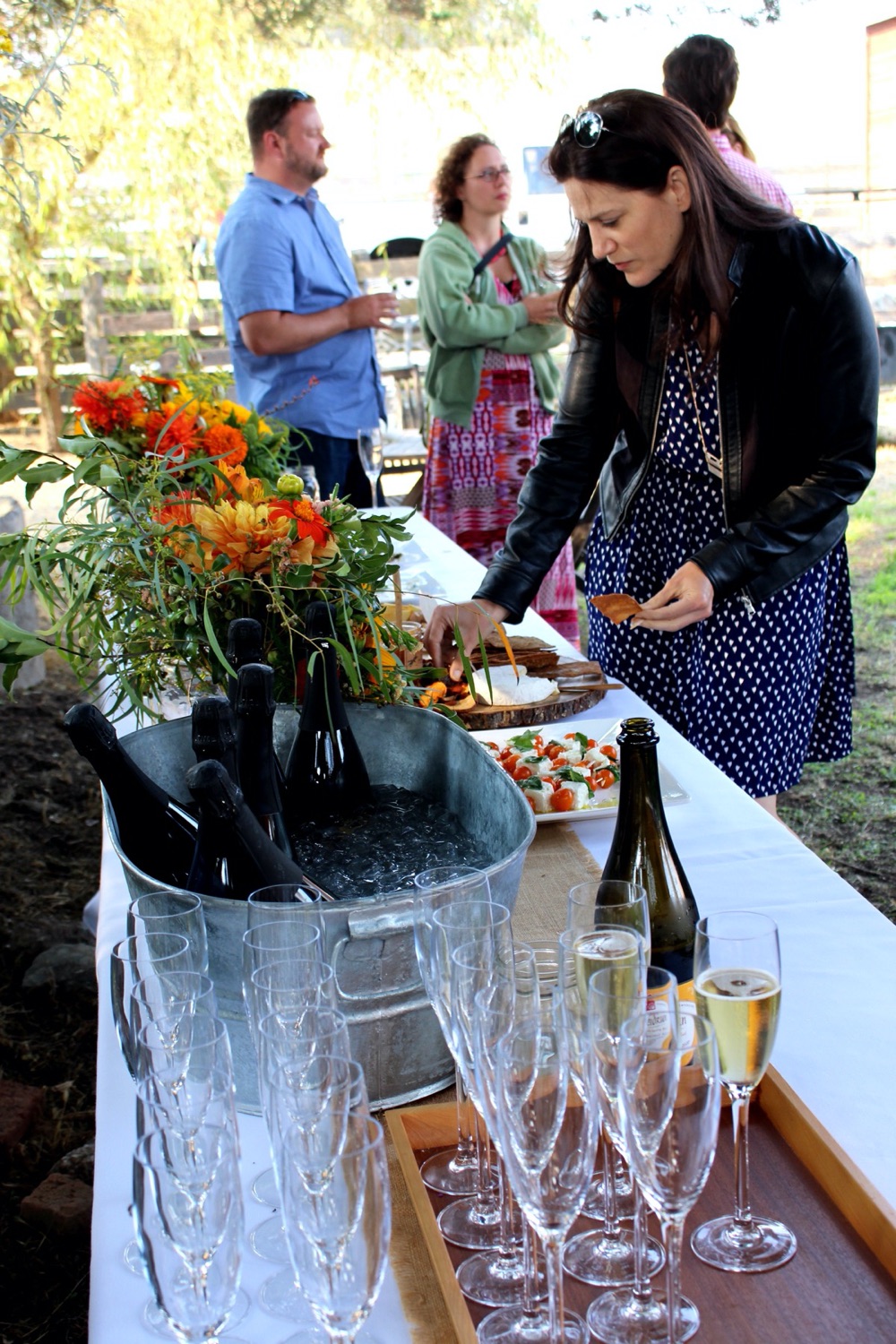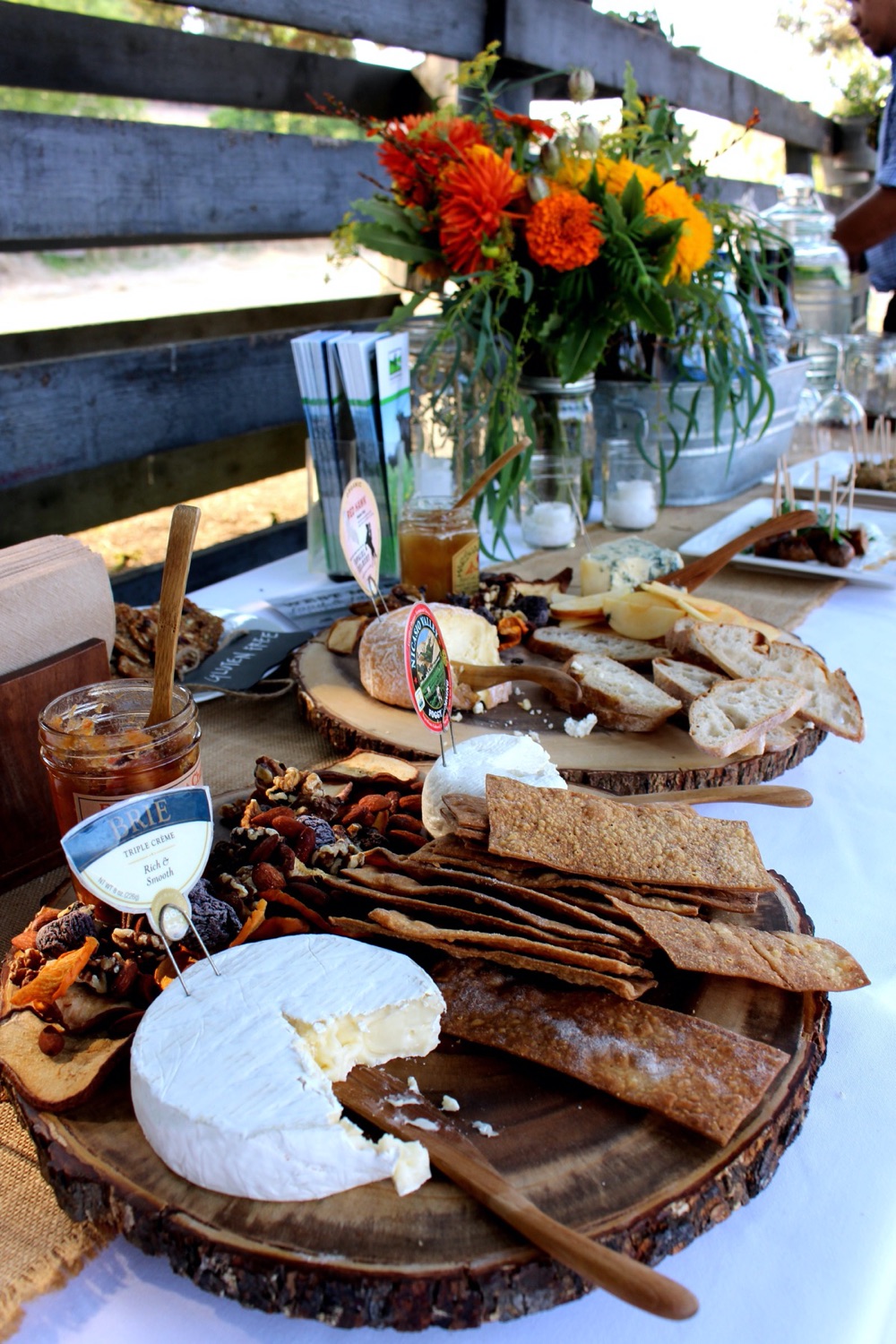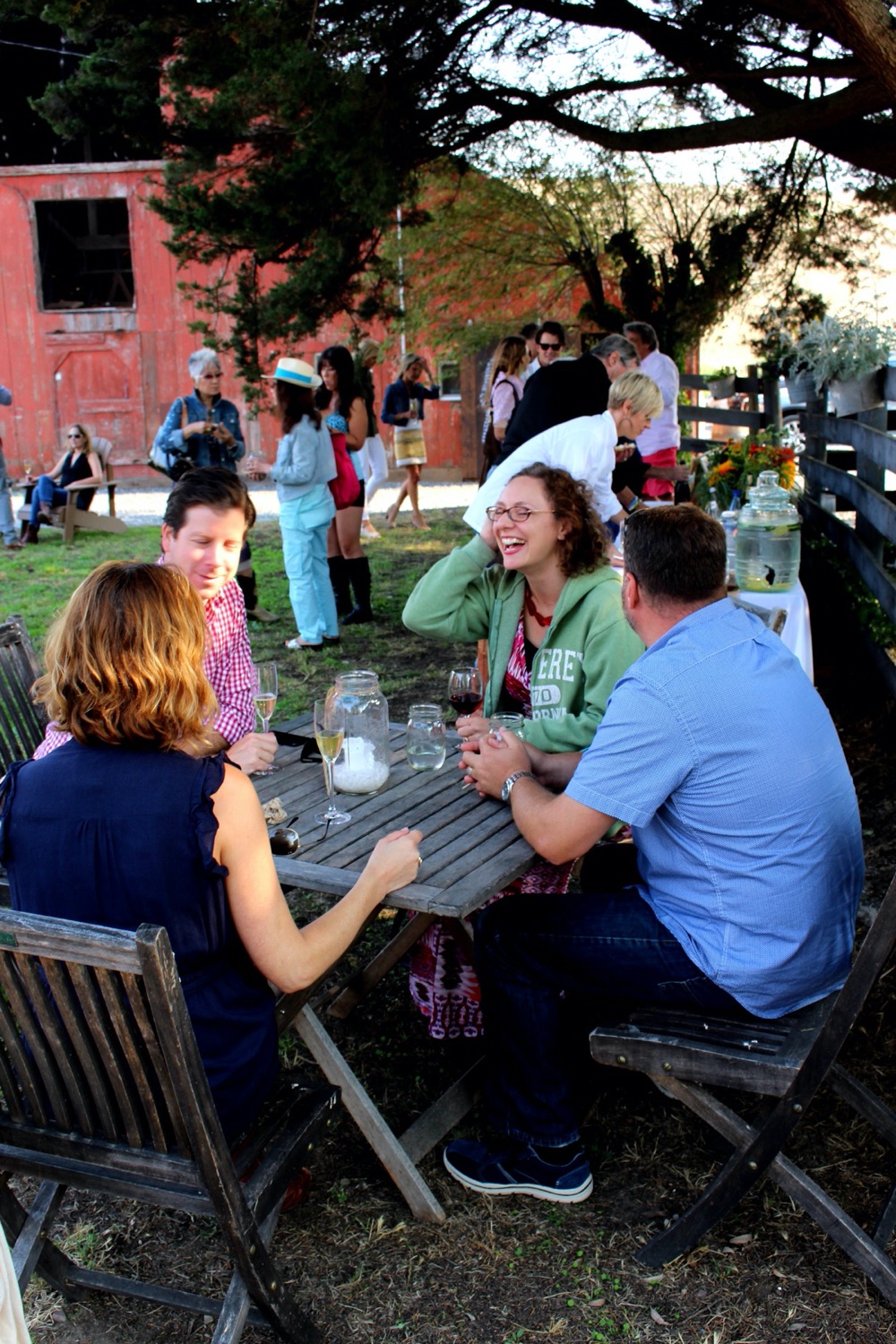 Platters of Stemple Creek Lamb Sausages with sheeps milk yogurt & cilantro and Angus Beef Meatballs with manchego and smoked paprika rounded out the appetizer course.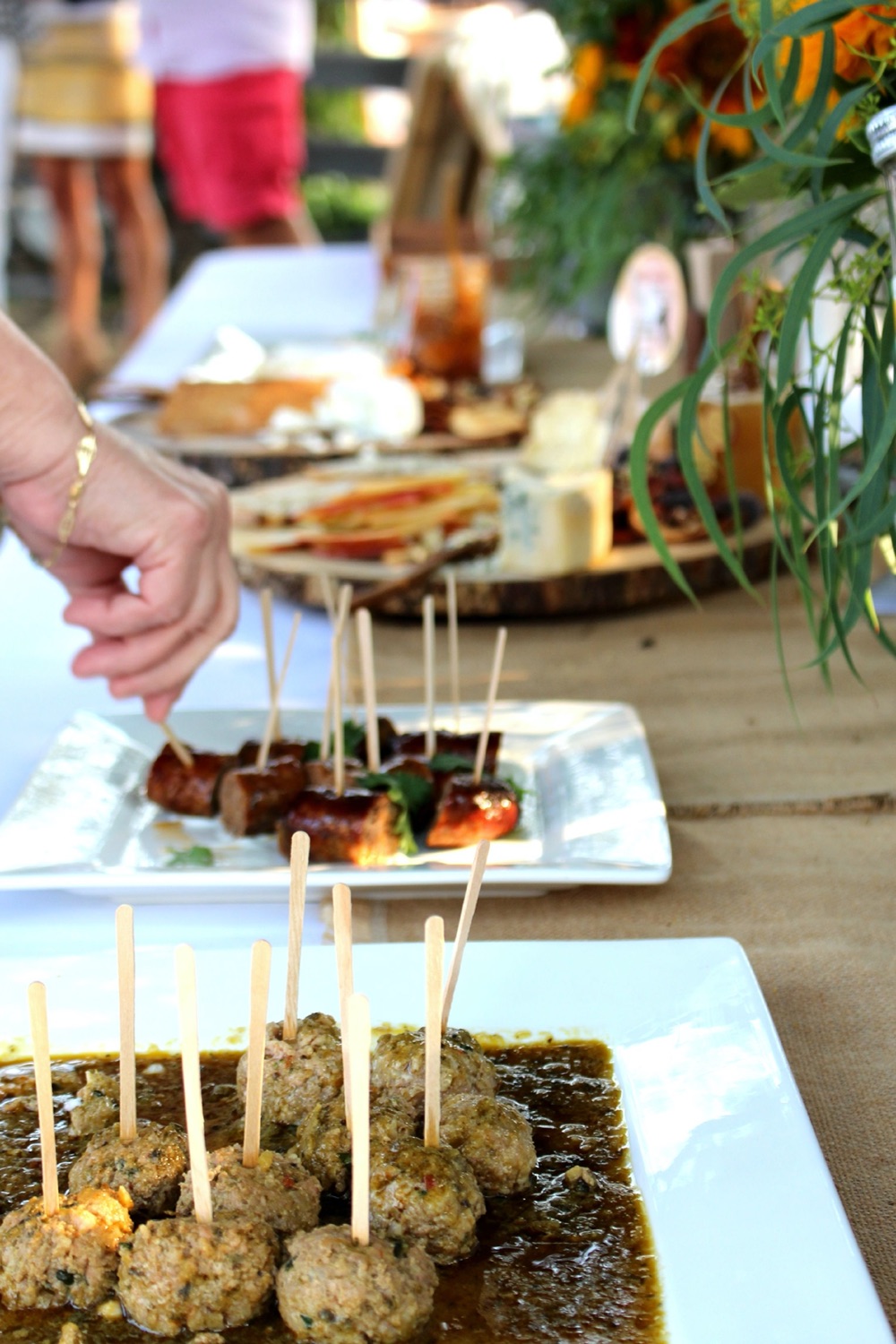 Loren welcomed everyone and shared our story while people casually mingled, tasted, and toasted the festivities ahead. As dusk decended, the guests made their way to the dinner table on our outdoor barn patio. The bucolic scene overlooked the gold-tinged coastal hills and grazing cattle in the neighboring field.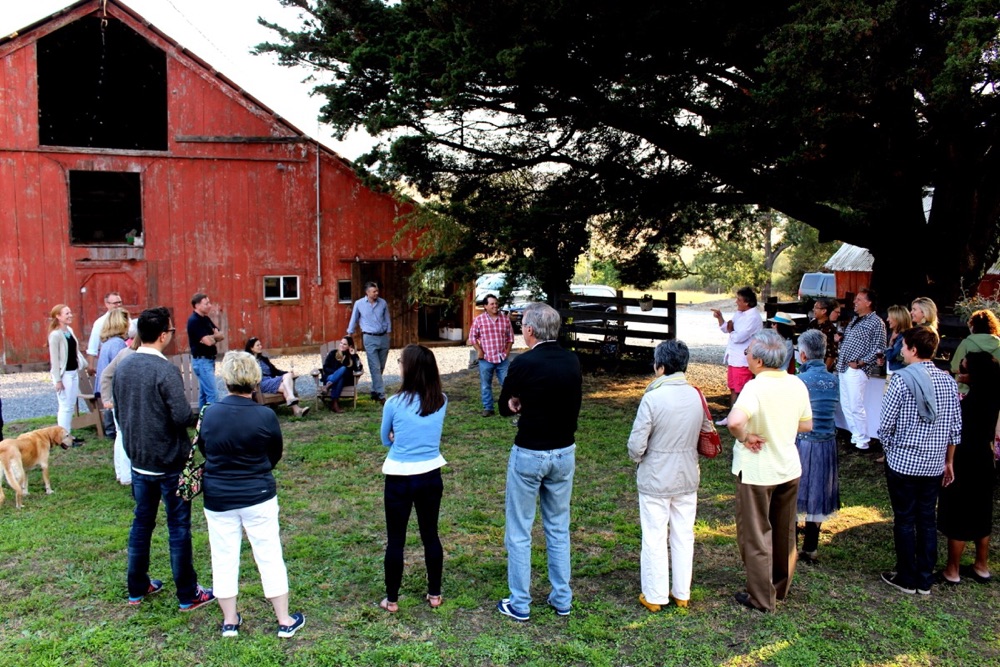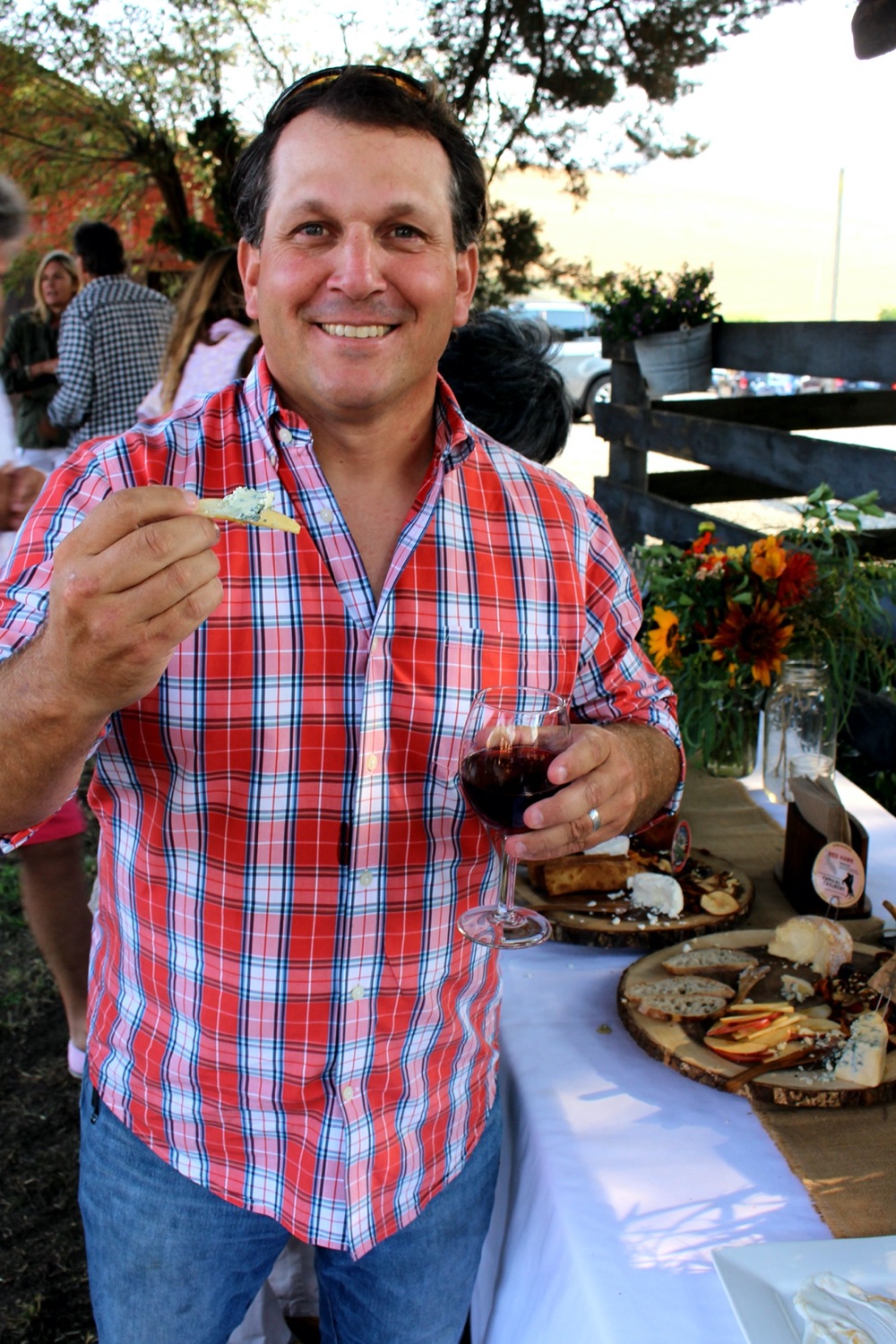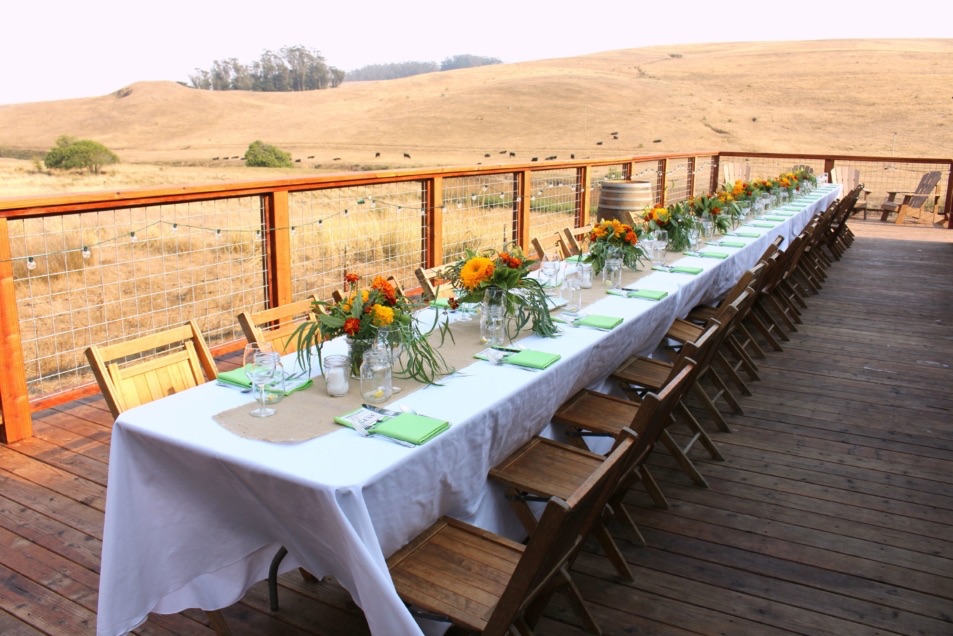 Wine and conversation continued to flow as we settled in for the second course: Smoked Riverdog Eggplant with lemon cucumbers and flat bread.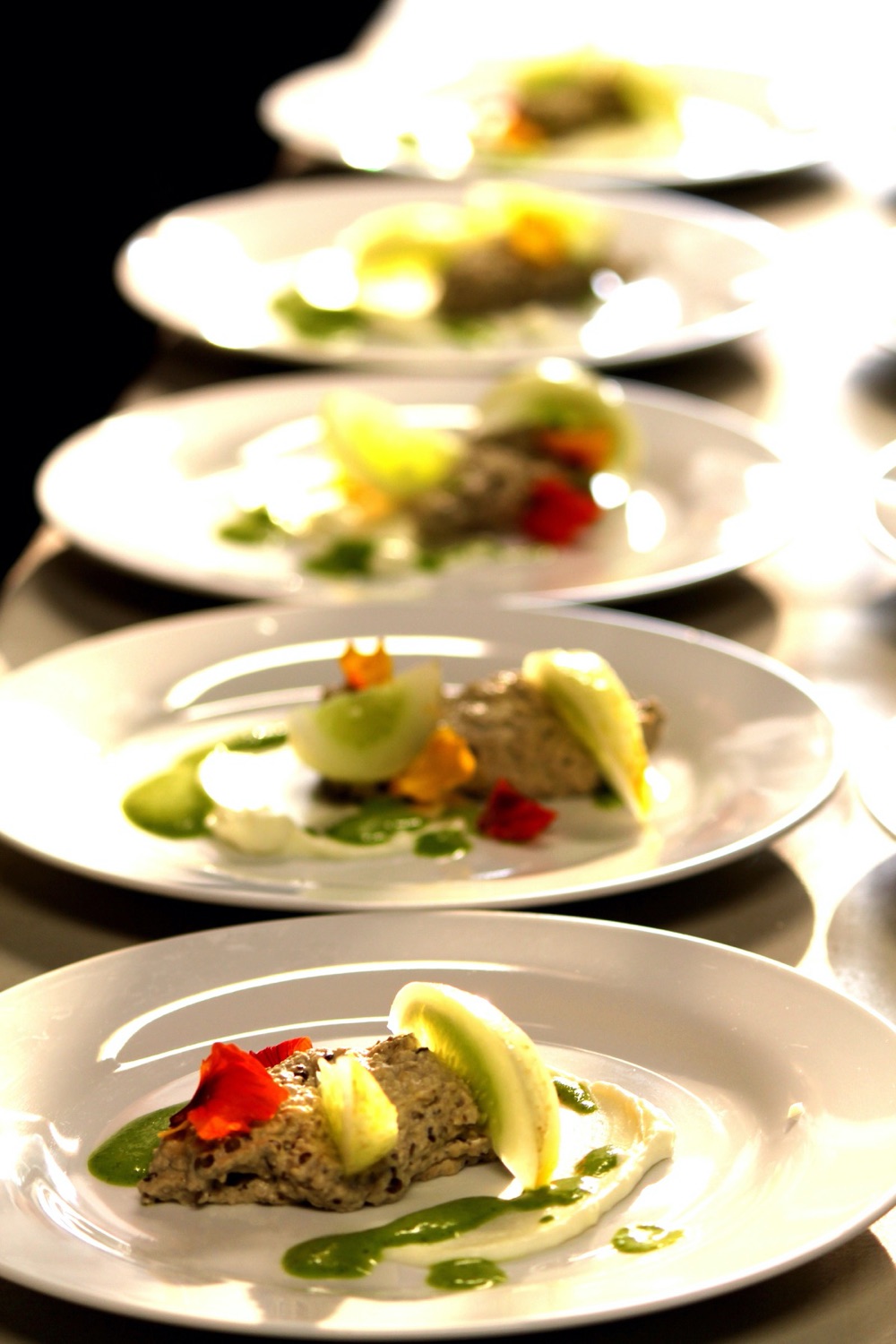 The dinner slowly unfolded before our eyes as Chef Elias personally introduced each dish. The meal was a true farm-to-fork feast for the eye and palate. Our next course was a Cured Stemple Creek Eye of Round with tomato jam, arugula, and pickled mustard seed.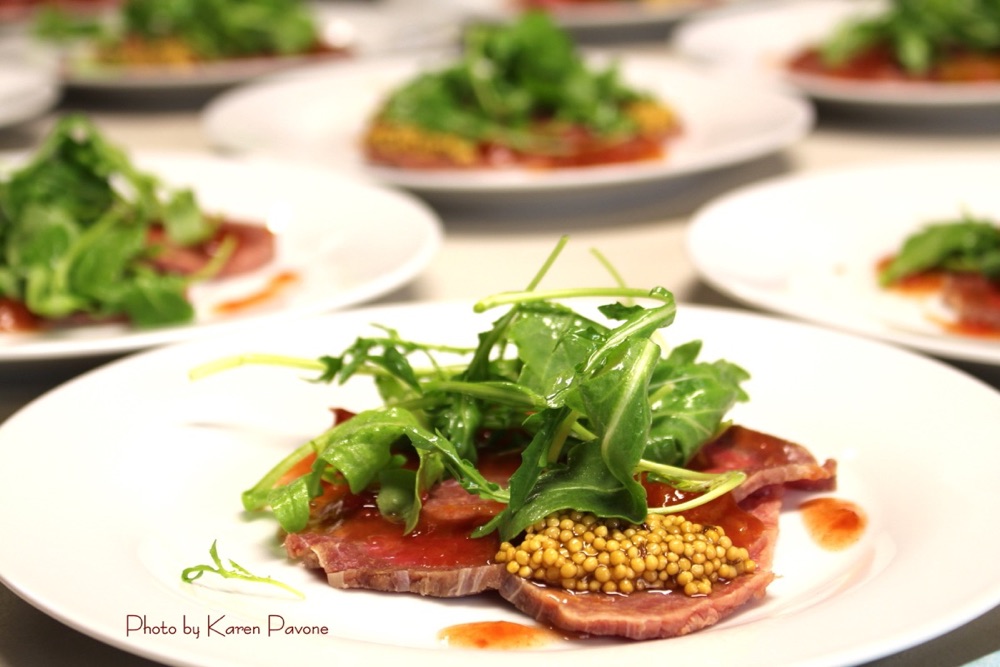 But Chef saved his masterpiece for the main entree: Stemple Creek Brisket with cider braised onions, Blue Lake beans, and bacon cornbread!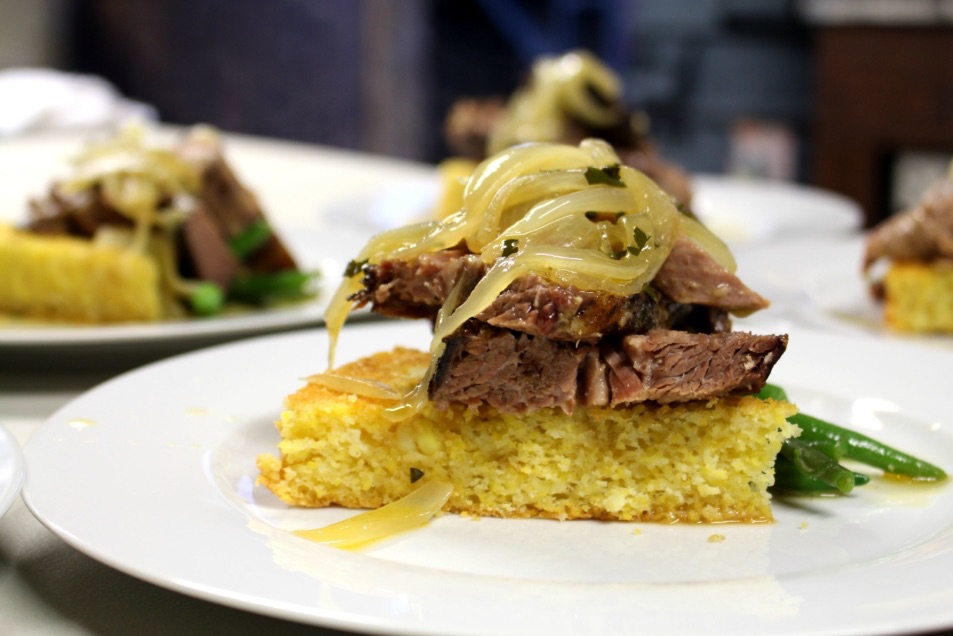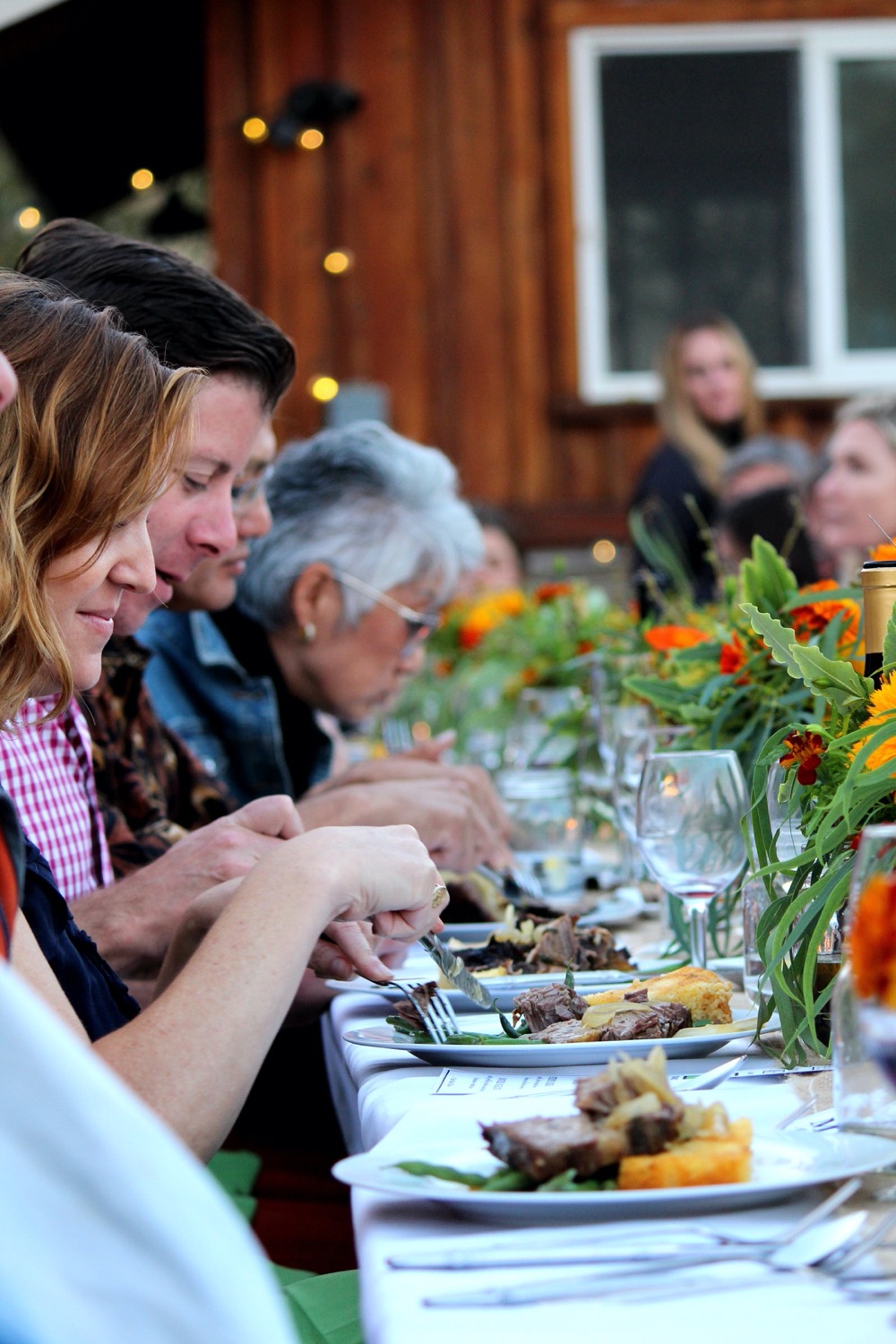 To top it all off, our neighbor and friend Andrew Zlot from Double 8 Dairy brought over his decadently rich Fior di Latte water buffalo milk gelato which was served with grilled peaches and a white balsamic reduction.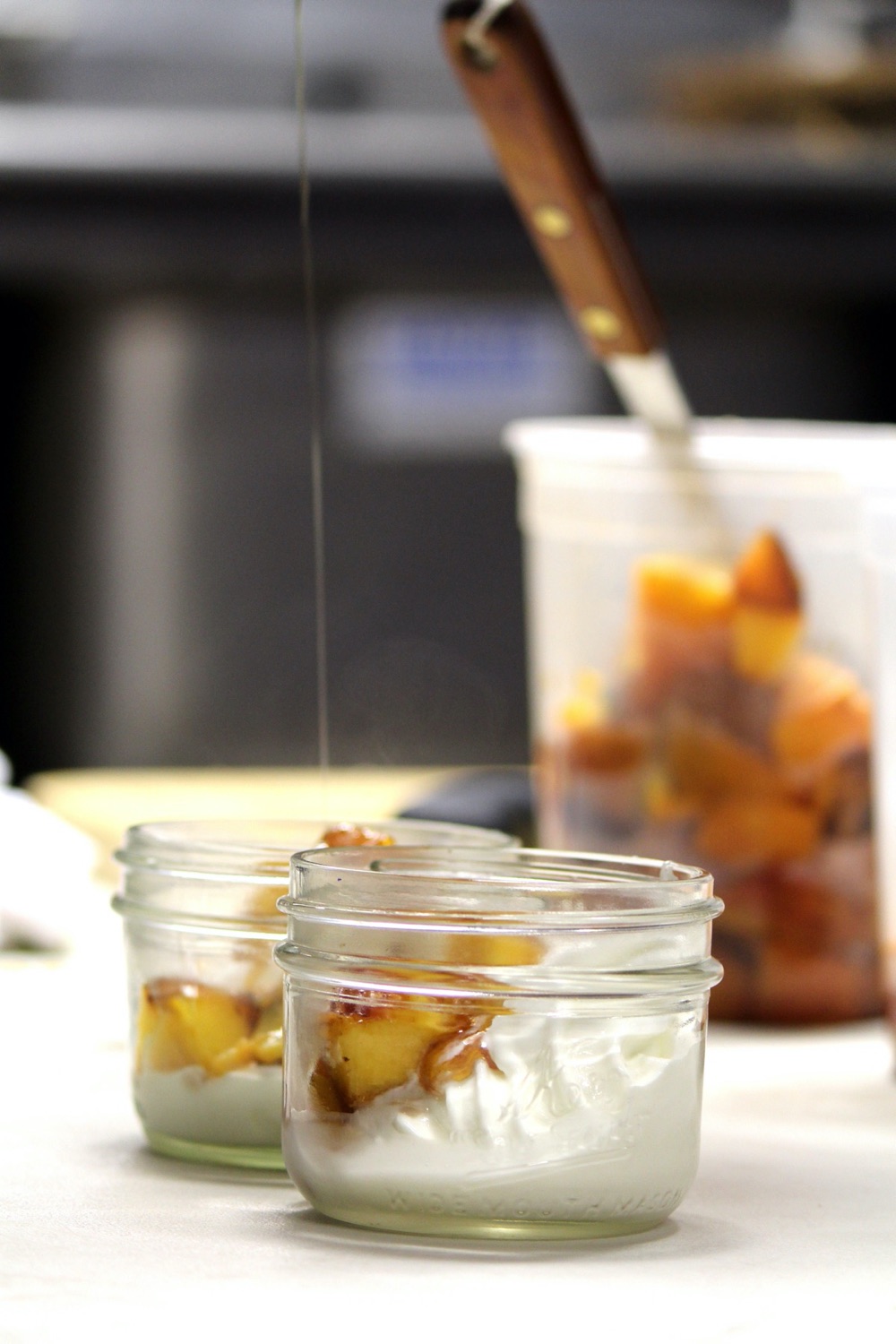 String lights and candles illuminated the scene as guests lingered into the night. New acquaintances were forged around the communal table, and people were reluctant to leave. Good food always builds community. This Farm Dinner was the finale in a series of dinners that Elizabeth organized over the past two years, which made hosting it at the ranch all the sweeter for us. We wish her well as she embarks on new culinary projects. Many thanks to Chef Elias for creating such a beautiful meal around our grass fed meats, and to all those who came out to join us!