It has been a busy few months on the ranch. The bulls have all been tested to make sure they are ready to "go to work" and have been put into the pastures with the cows. This year we have one bull for every 25 cows and we will give them about 75 days to conceive. Traditionally we see more than 50% of our cows impregnated within the first 30 days. Those bulls are busy right about now! The cow gestational period is almost exactly the same length as for a human beings, so the calves will be born around September 2011. Here is one of the bulls just before he was put in with the cows on a particularly frosty morning.
Meanwhile, our fall calving cows have all had their calves and most of the ewes have had their lambs. There are little cuties running all over the place! These lambs are just a few hours old.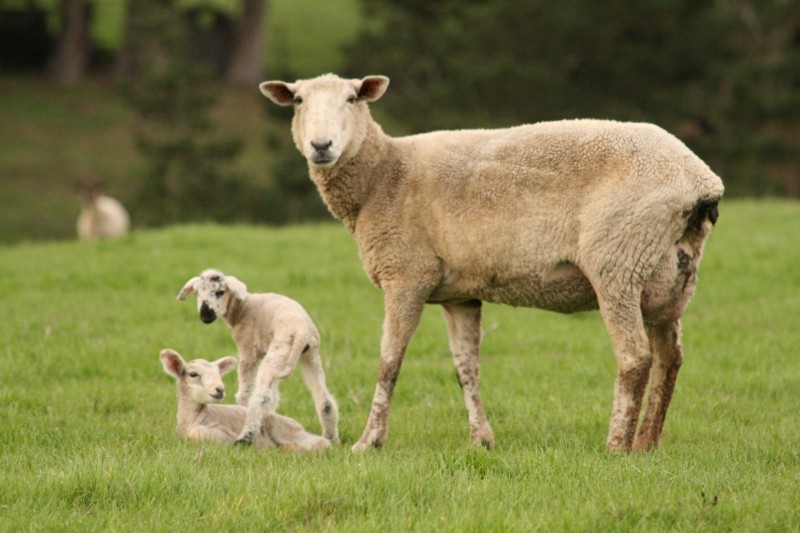 We have had over 8 inches of rain this season, which has been more than enough to turn the grass nice and green as you can see from these photos. We have already had enough rain to keep our grass growing through the winter months. Now we are trying to balance our cattle numbers with pasture availability to keep from creating muddy spots and chewing up the pastures too much.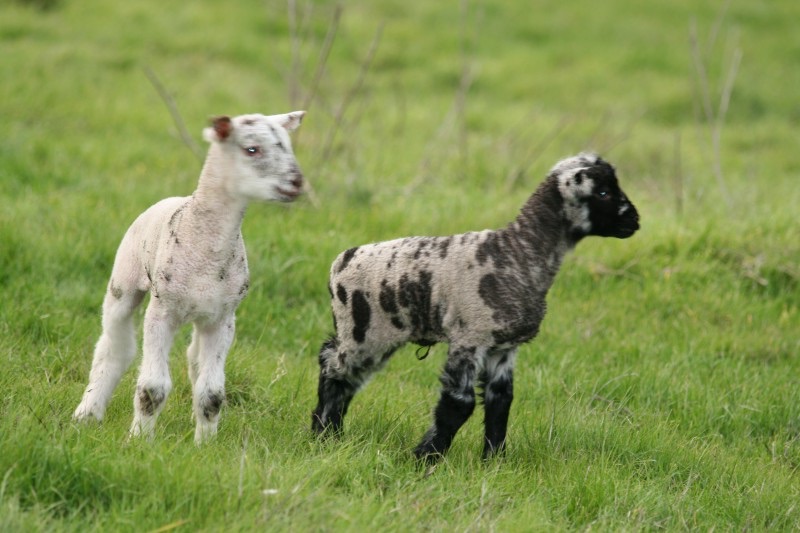 We have also had a few tours recently and had lots of fun with both old and new friends, alike. This one was a group of families from San Ramon Elementary School. We were lucky enough to have Loren's sister Melissa and her family join us for this one. Melissa is the family's resident expert on the history of the ranch and area and so it was a special treat to have her along.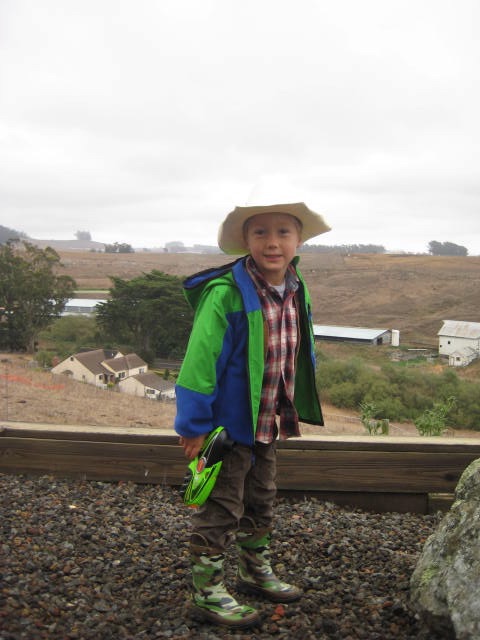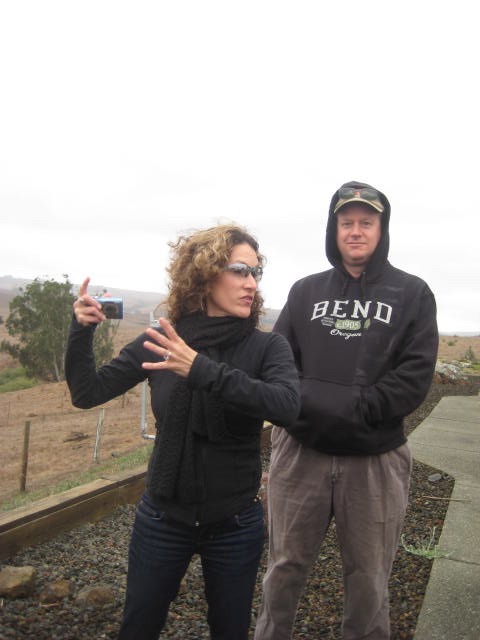 Our last tour of the year was this past weekend, another great group of folks braved the wet grass and mud and ventured out into the pastures with us. After our hike we were all rewarded with sunny skies while we BBQ'ed some beef and lamb tasters.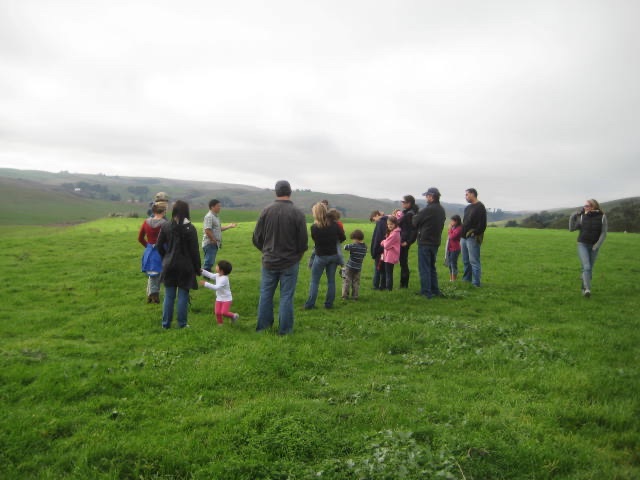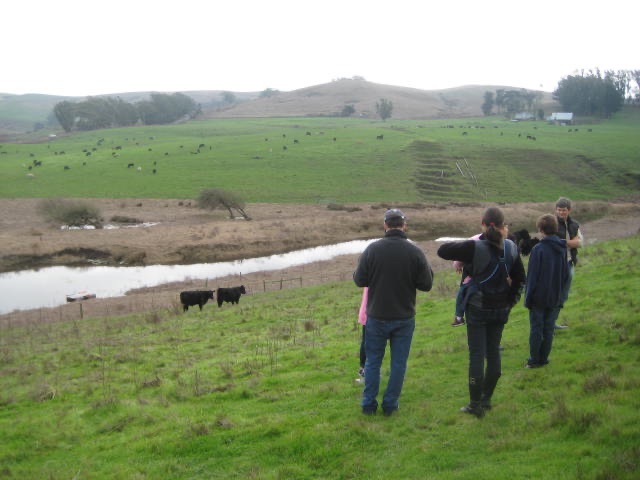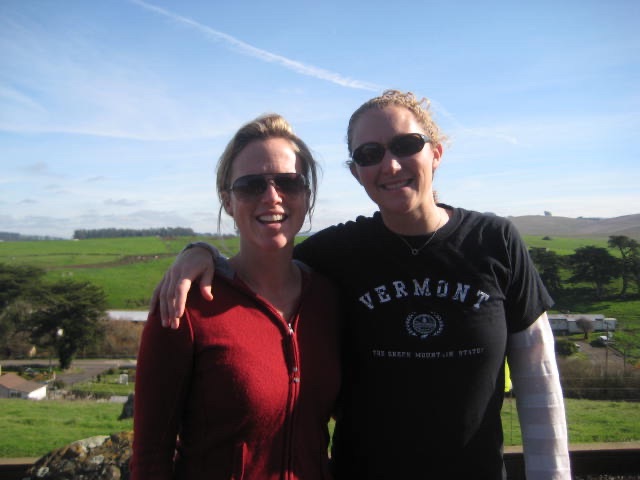 Thanks to everyone who joined us! If you would like to join us for a tour in the new year these are our tentative dates for the first few months, drop us a line if you are interested: February 12, March 5, April 10 and May 22.