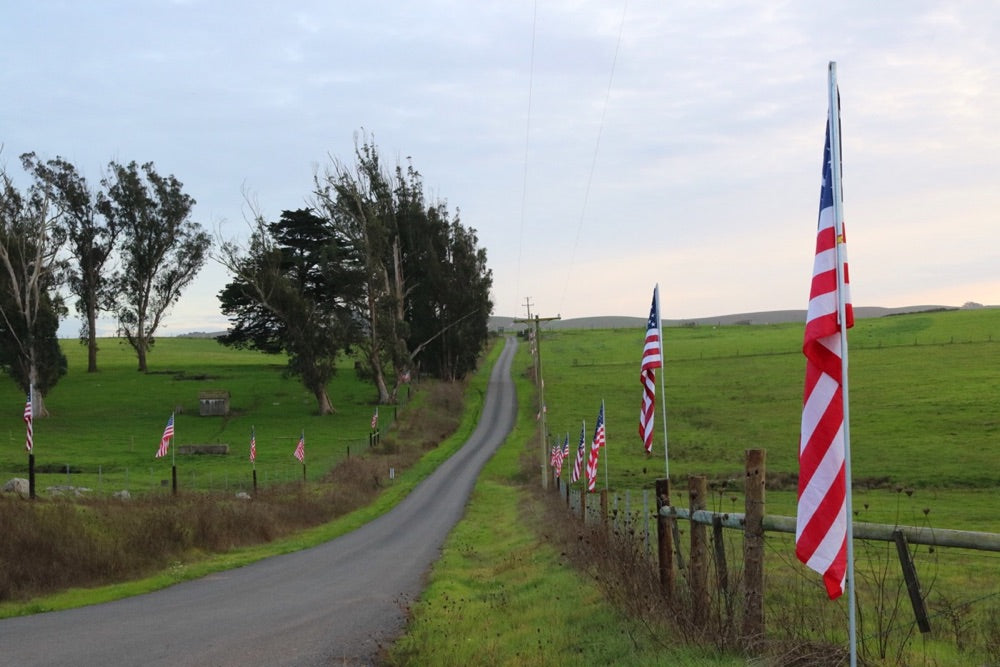 Celebrating Our Veterans with Ranchin' Vets
American flags lined the driveway to the ranch, and lots of Stemple Creek burgers were consumed last Sunday as we honored veterans at the fourth annual Ranchin' Vets fundraising BBQ.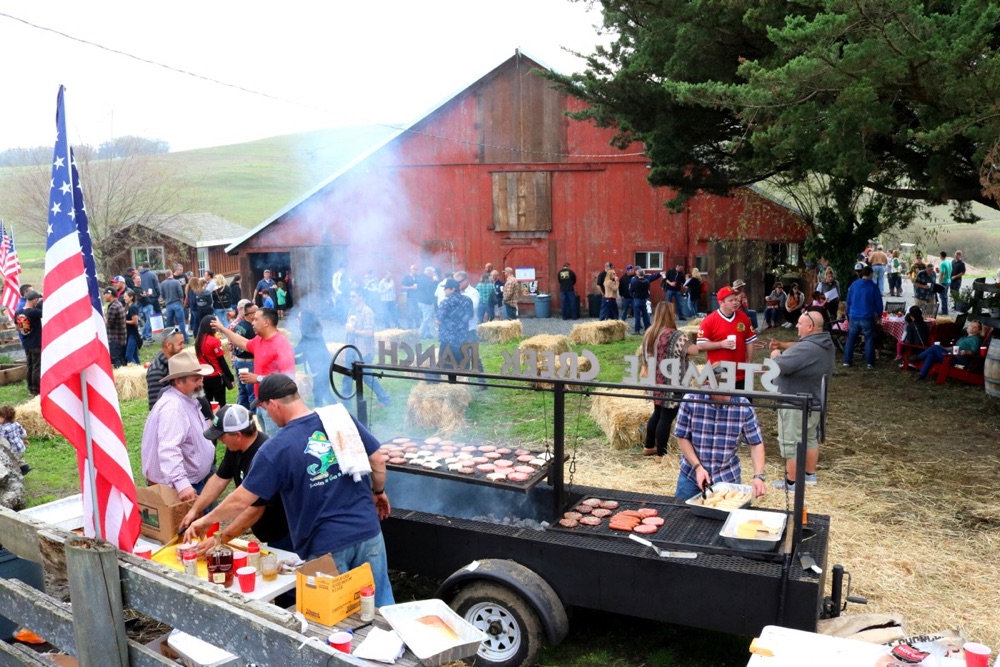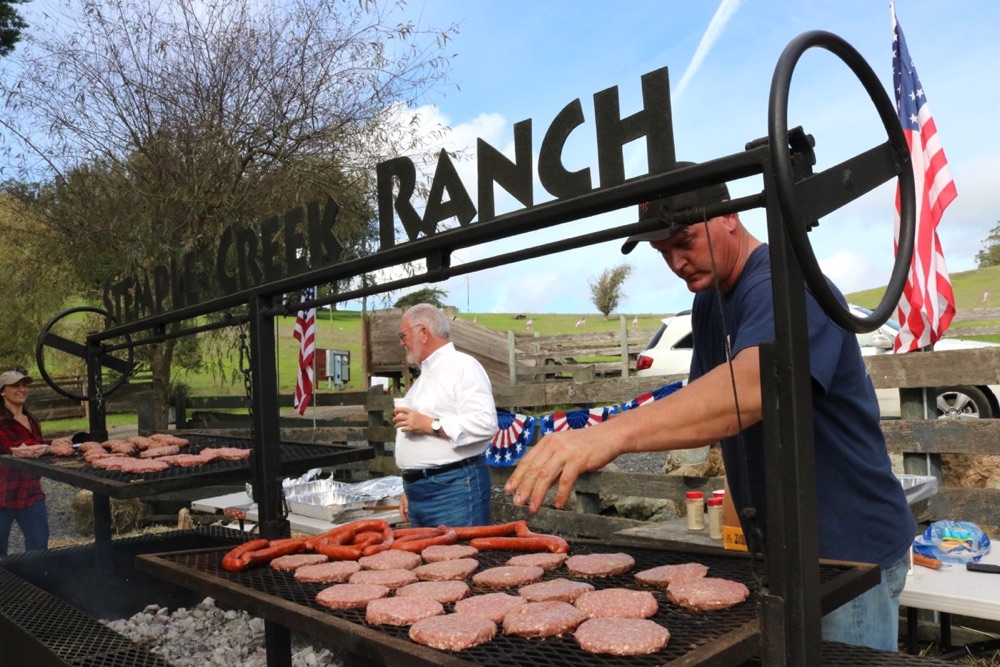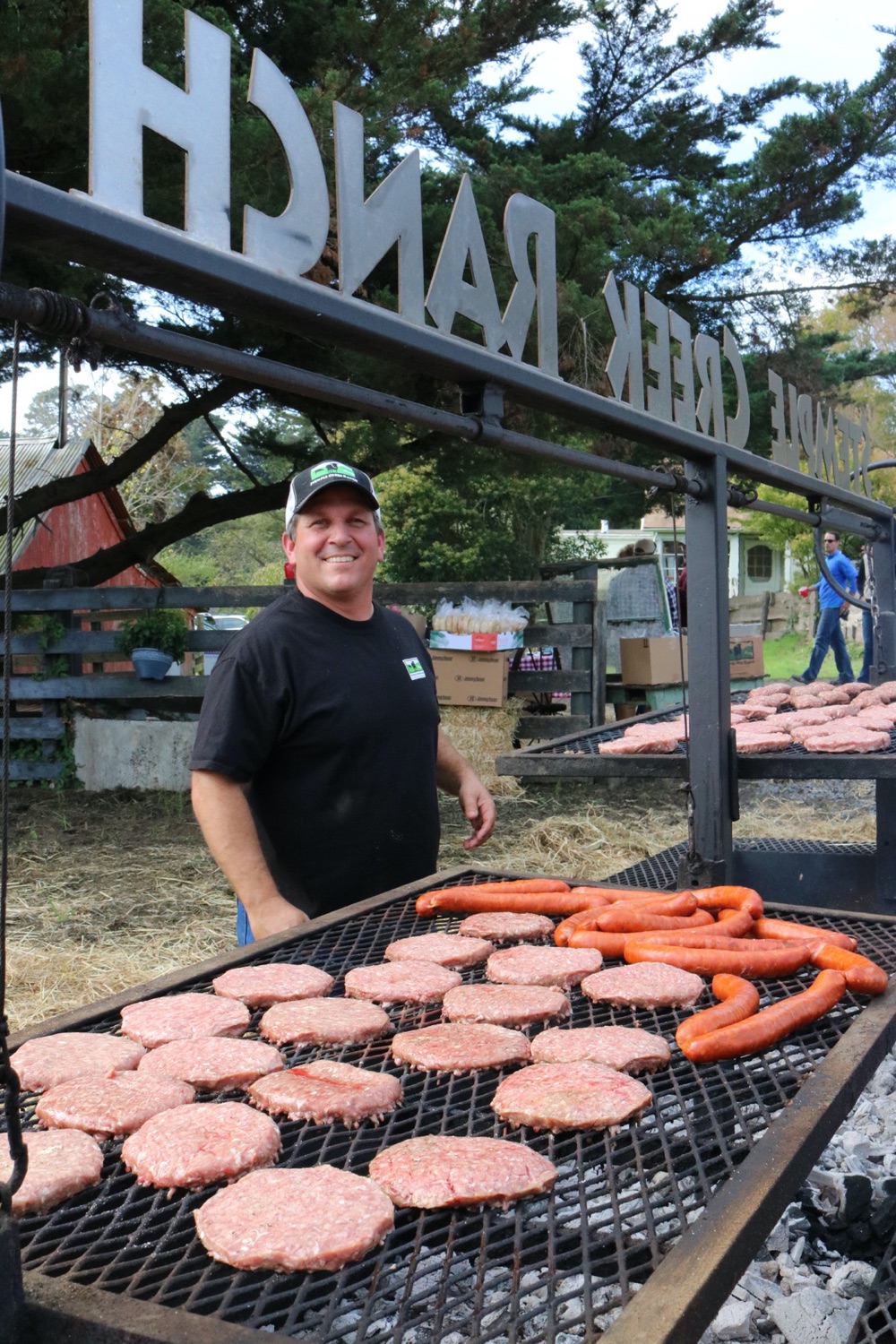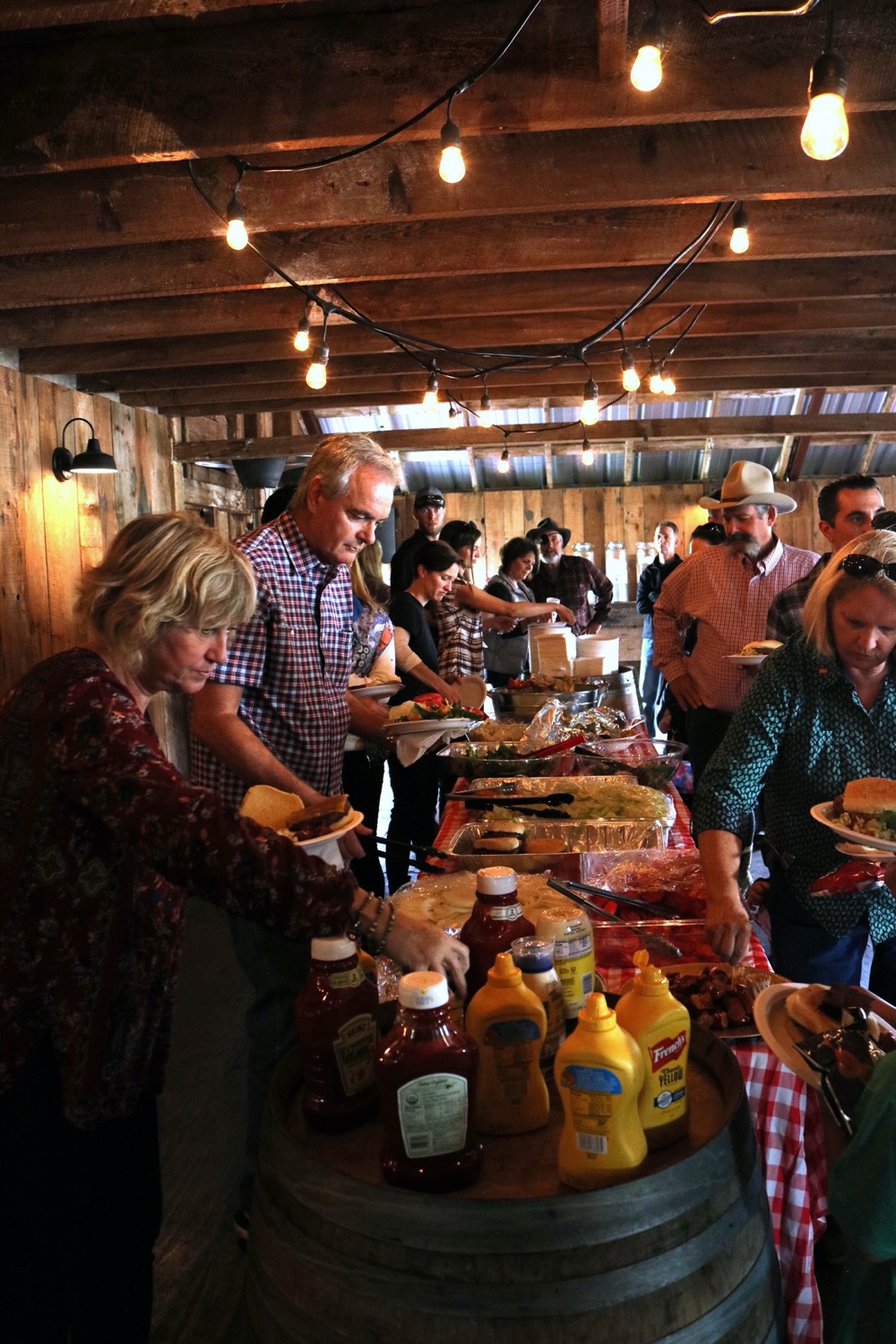 This year's sold-out event was an extra special celebration. Record numbers of people showed up to support the cause, and pay their respects to the non-profit's founder, San Francisco Police Officer Kevin Downs, who was shot in the head on October 14th in the line of duty. Kevin, who once worked at Stemple Creek as a summer intern when he was in college, has fought hard to make a miraculous recovery from his injuries in record time. Despite the challenges, Kevin's amazing wife Corey, along with his family and friends rallied to ensure the annual fundraiser would go off as planned, and Kevin vowed to be there.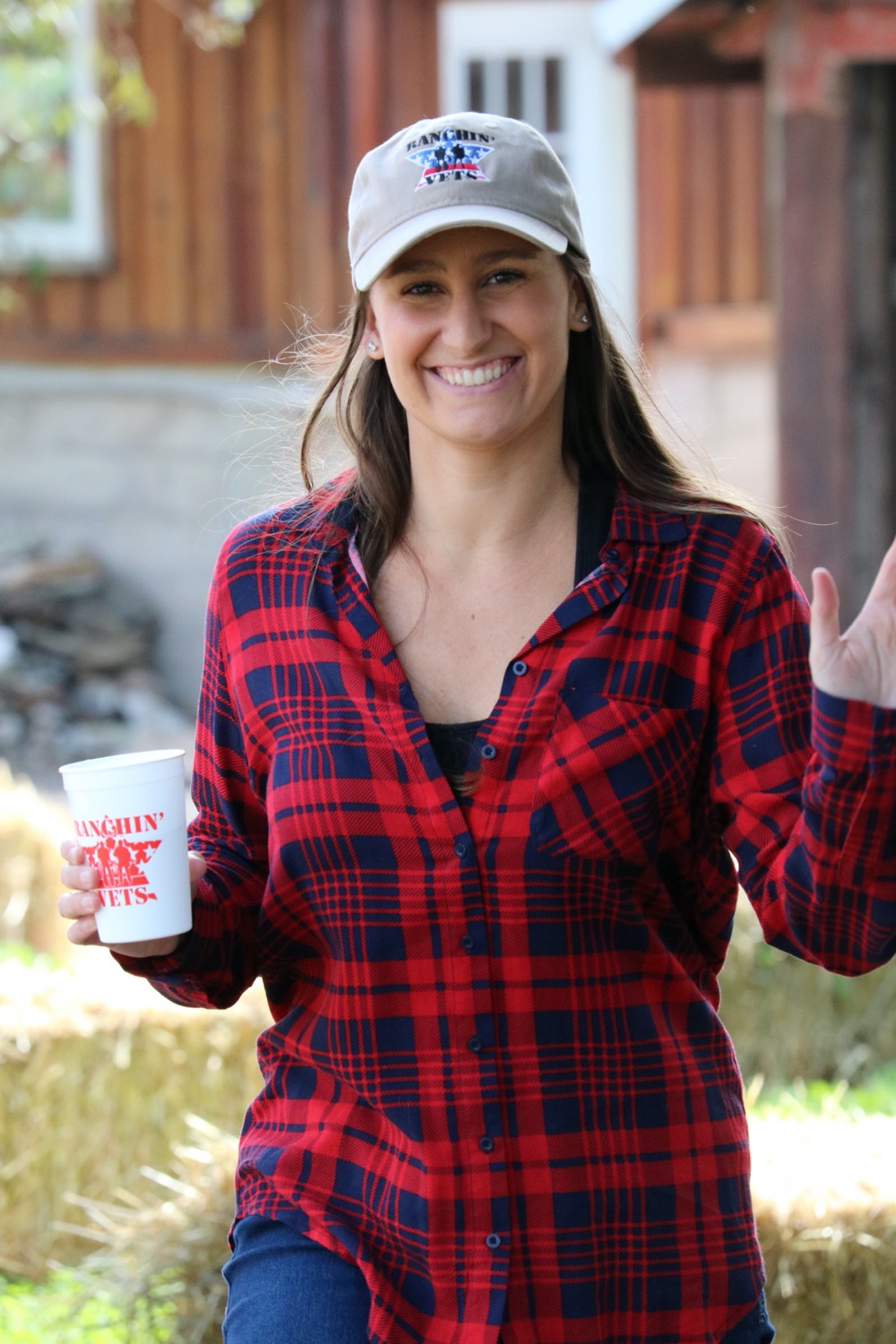 The BBQ was his first public appearance since the shooting, and just two days after his homecoming from the hospital! No one would ever have guessed this strong young man with the easy smile had just faced a life-altering event and come out the other side.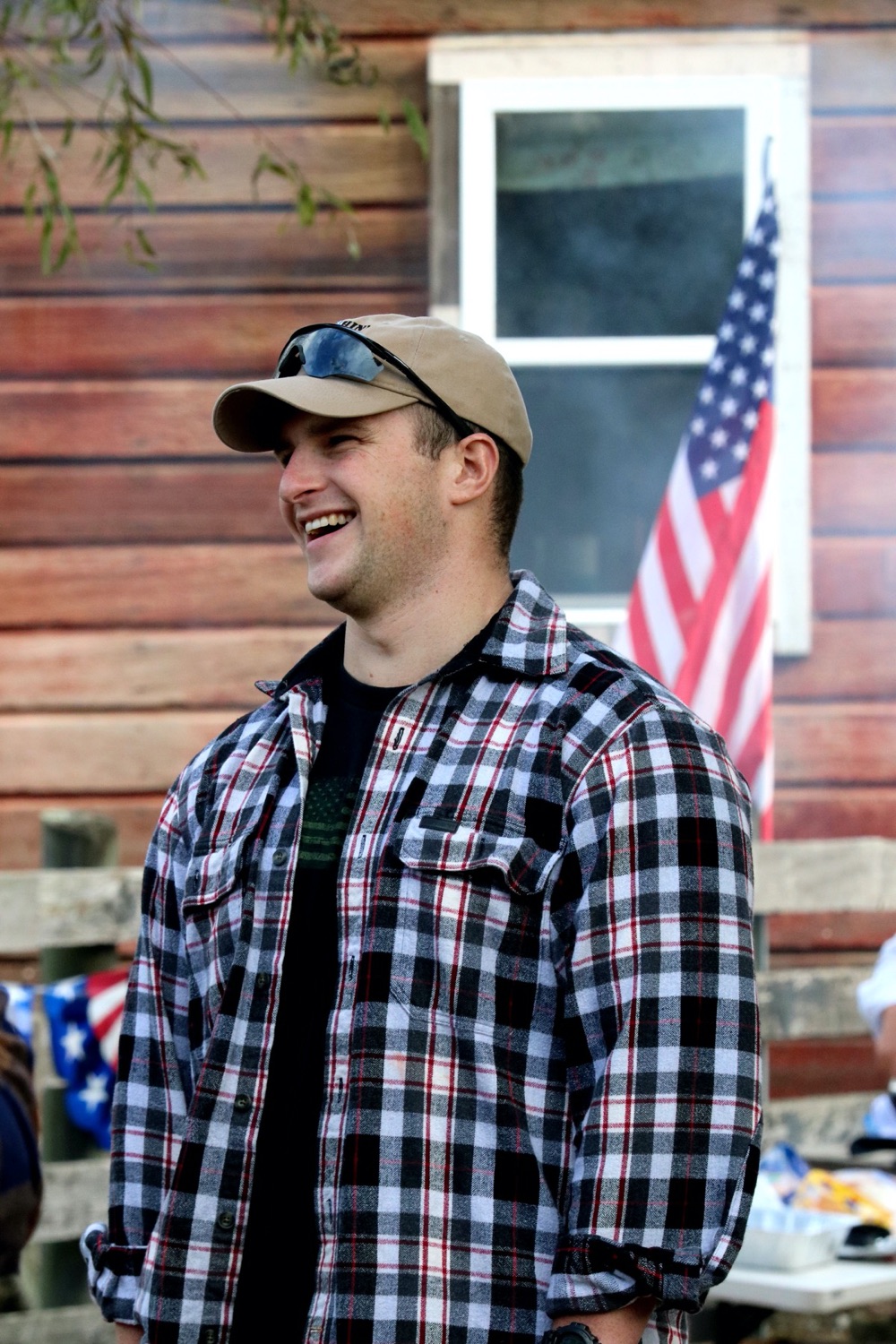 While grateful for all the well-wishes, Kevin was quick to point out that Ranchin' Vets was the star of the day. The non-profit, which he founded with his wife Corey in 2012, partners with working cattle ranches to provide job opportunities in agriculture for post 9/11 veterans who are re-entering civilian life. Working with livestock in a rural setting helps these veterans heal from the traumas they experience while on active duty, and find a renewed sense of peace.
Kevin took center stage long enough to address the gathering of over three-hundred people.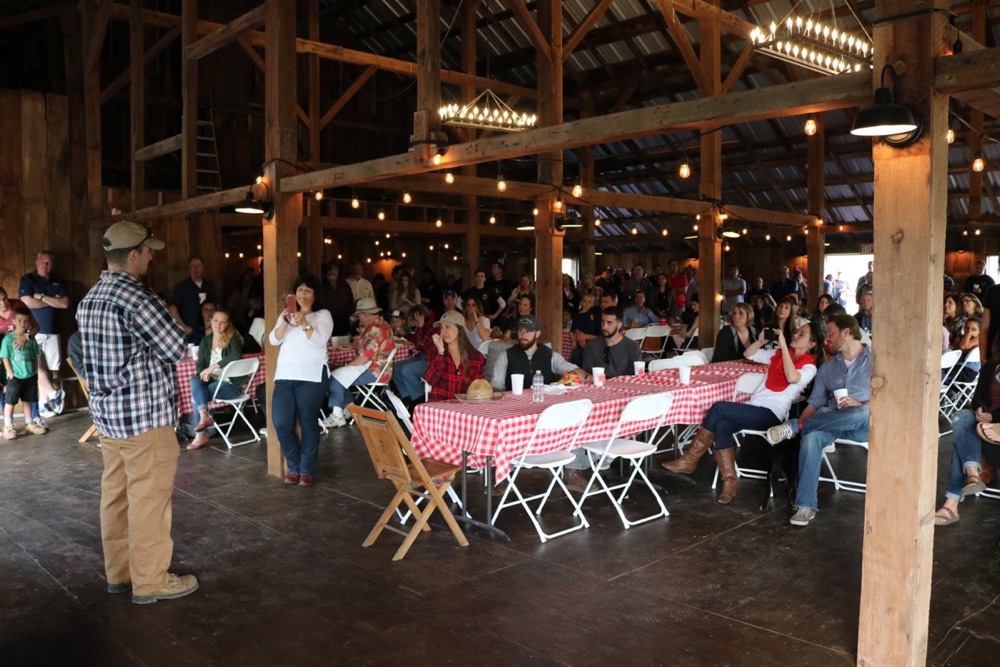 "The past three weeks has made me appreciate Ranchin' Vets all the more, because when something happens, and you go down, you have everyone there to bring you back up. There's no shortage of support. When our military men and women get back home, they have it a lot worse than I do. I got lucky. They come back home without limbs, with PTSD and traumatic brain injury—and they don't have the same support that I have. They can't depend on the government, and some don't have a family to come home to. This (Ranchin' Vets) is their support system."
Kevin's brother Patrick followed, drawing from the 10 Principles to Live By to deliver an impassioned call-to-action.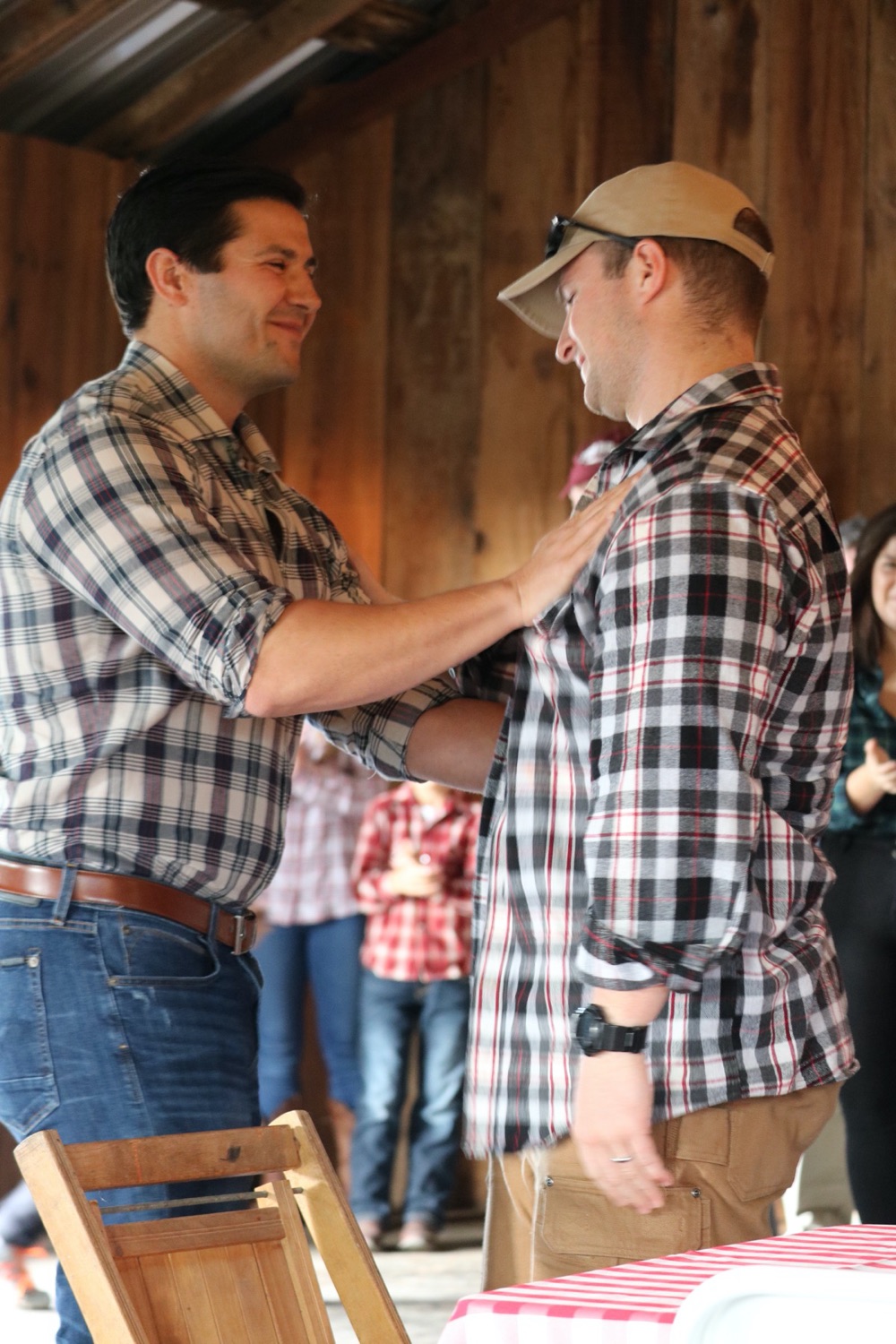 "Our men and women that serve are willing to risk it all, and they're not asking for anything in return. They talk less and say more. That's a principle we should try to live by, and they are the ultimate example of that. They deserve our support. Ranchin' Vets has set up the infrastructure to help these veterans by pairing them with jobs, and providing them with mentors who have gone through the process of acclimating back to civilian life."

Kevin and Corey hope this will be a break out year for Ranchin' Vets, and every penny raised by the non-profit funds their mission to provide support, jobs, and mentors that help our American military men and women successfully transition into civilian life. You may have missed the annual BBQ, but it's not too late to contribute to the Ranchin' Vets cause! Make a tax-deductible donation here.