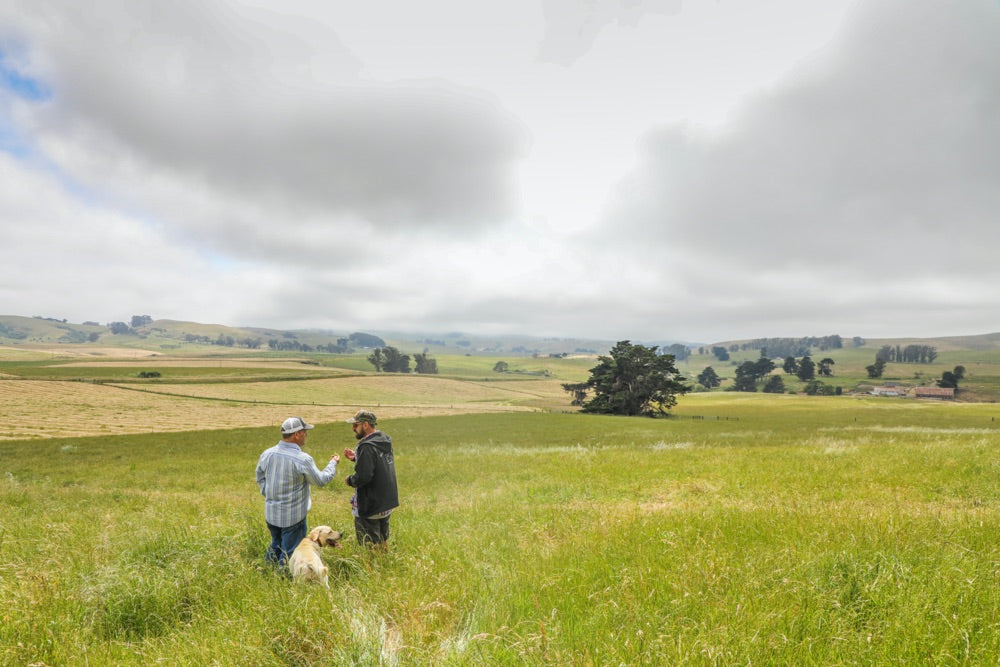 A Visit with Electric City Butcher
The Stemple Creek Ranch philosophy is a simple one: Work in sync with Mother Nature. Practice agriculture that nourishes and regenerates the land. Raise livestock humanely, and with utmost attention to a good life.
The result is a product we are 100% proud to feed to our family and yours.
But we can't do it alone. Our business depends on partnerships with other like-minded purveyors who value what we do, and help expand our reach to a growing consumer market.
We have been very fortunate to work with several artisan butcher shops in Northern and Southern California who are committed to supporting local farms and ranches like ours while bringing the best meats to their discerning customers.
Since opening in 2014, our friends at Electric City Butcher (ECB) in Orange County have been instrumental in helping us grow our presence in SoCal. Based in Santa Ana, ECB is a premiere whole animal butchery that sources responsibly raised hormone and antibiotic-free meats from family owned farms throughout our state. Artisan butcher shops like ECB pride themselves on putting every part of the animal to use. This no waste "nose to tail" approach is an economical and environmentally conscious way to think about meat consumption.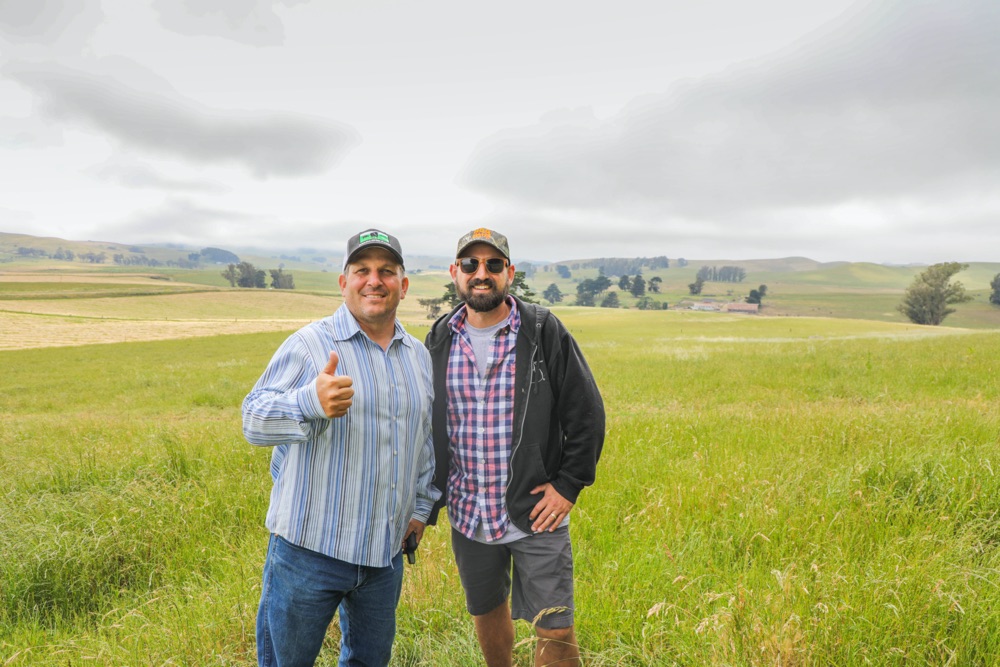 The butcher community is a close-knit group, and ECB owner Michael Puglisi began hearing good buzz about our 100% grass fed and finished meat operation shortly after the shop opened its doors.
"I reached out to Loren in early 2015 and we started talking," says Puglisi. "Then he sent me some meat to try. I couldn't believe the insane fat marbling on his grass fed beef! One taste was all it took. I was hooked. I knew we had found someone who had mastered the secret to raising the best beef out there. We've been ordering from Stemple Creek ever since, and never looked back."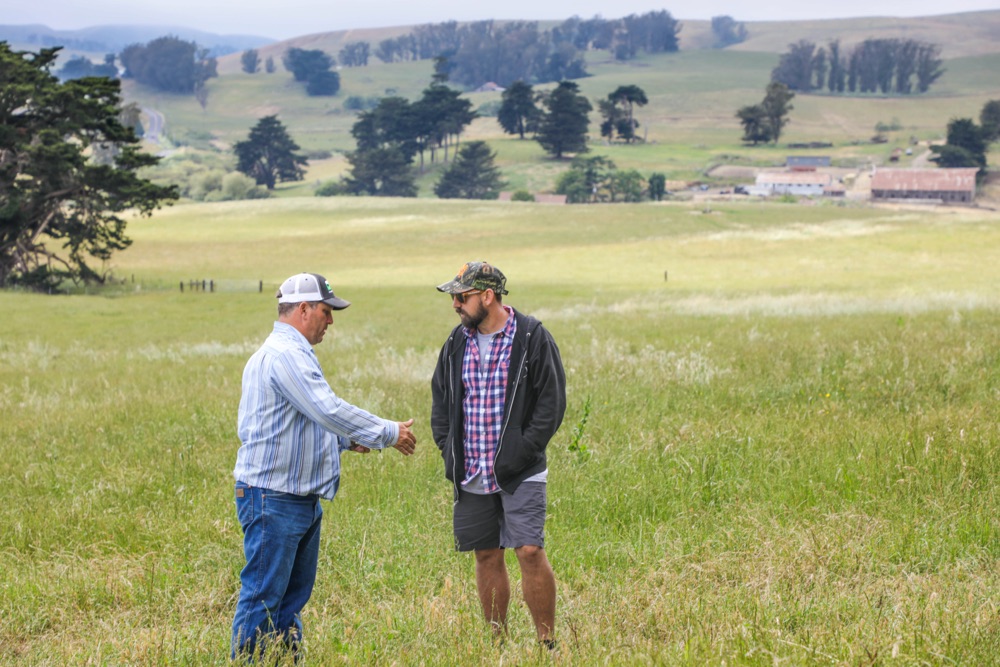 Michael and his team make the trip from LA to West Marin at least twice a year to visit the ranch. He loves seeing our cattle and sheep grazing to their heart's content in the tall forage, and got to lend a hand in giving our pastured hogs some fresh veggie treats on a recent tour.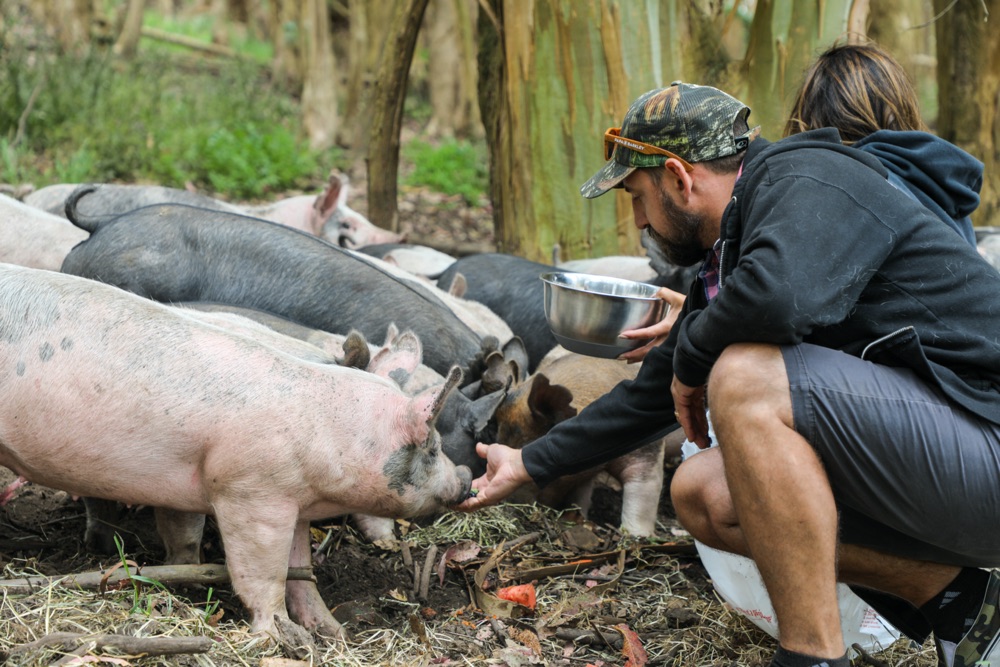 These site visits are all part of an ongoing conversation in sustainability and best practices. It's important that he sees our operation so he can speak to his customers about his first hand experience at Stemple Creek Ranch. We appreciate his support and enthusiasm for what we do, and we value the relationship we've built with the team at Electric City Butcher.
For more information, and a list of their upcoming butchery classes, email them at askthebutcher@electriccitybutcher.com or visit their website.