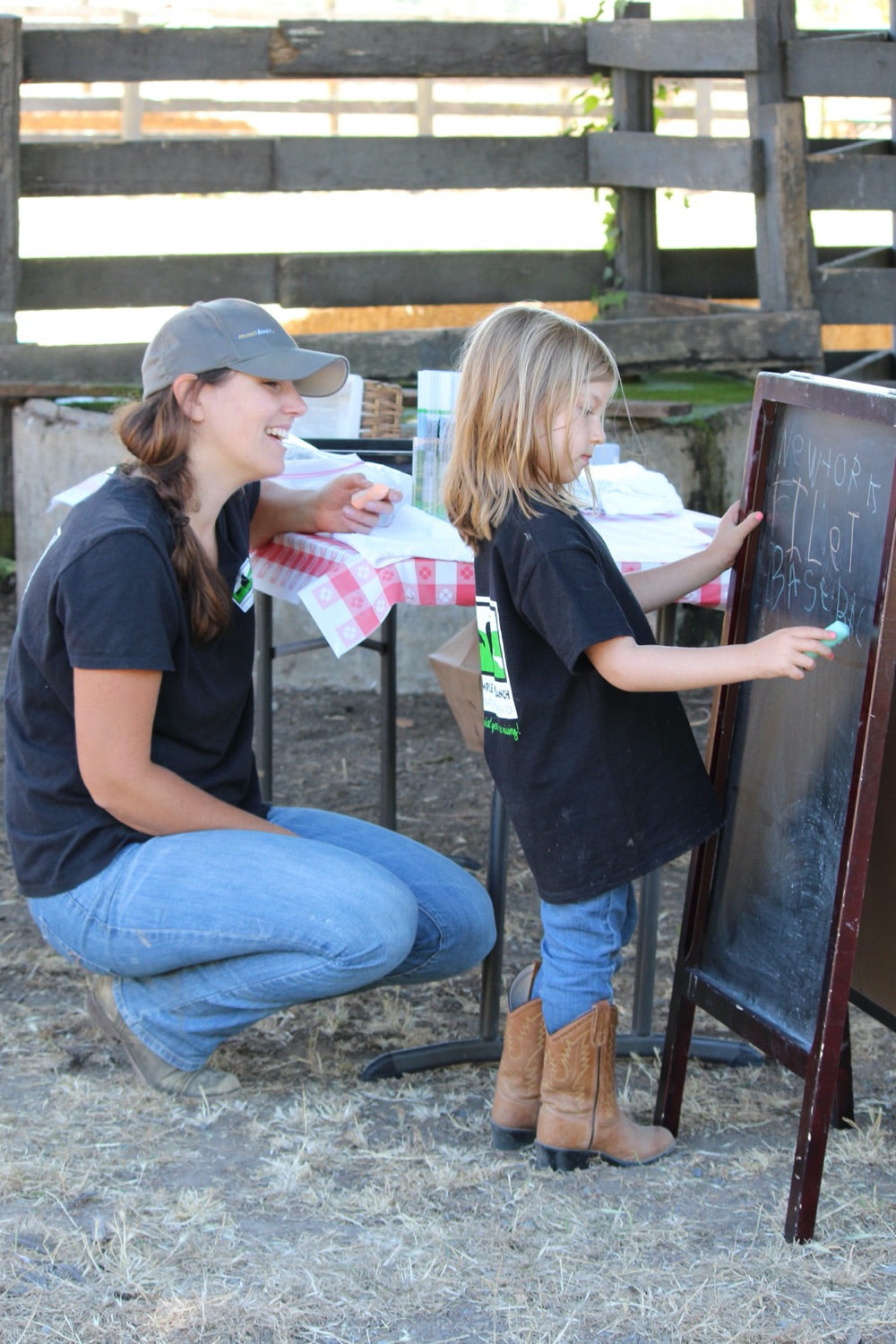 A Tour at Stemple Creek Ranch
It was pretty much a perfect day for last Saturday's ranch tour. The sun was out; it was warm; and a couple dozen enthusiastic folks drove out to West Marin to spend the morning with us.
We love having people out to the ranch. It gives us a chance to share what we do best, and it gives our supporters and customers a chance to get to know us better. Our girls, Avery Jane and Julianna, were buzzing with excitement as they prepared for the arrival of our guests.
Our dear friend and go-to gal, Liz, helped Avery list the cuts of meat for sale on our market board, while Julianna kept an eye on our dog Bailey (or was it the other way around?).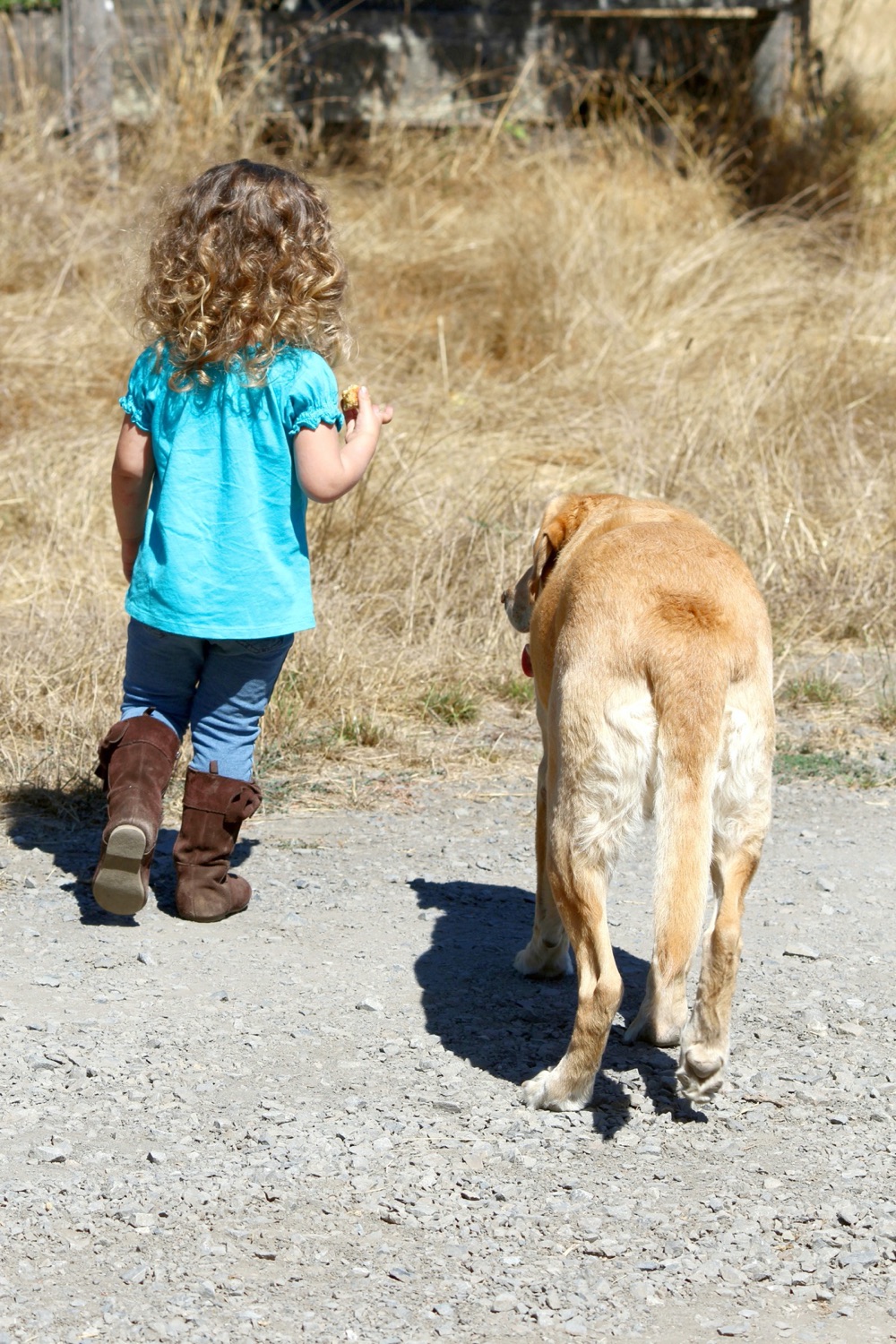 Once the guests arrived we assembled near the bunk house to share the story of Stemple Creek Ranch, and the evolution of our family business from dairy farm to grass-fed and finished Angus beef and lamb.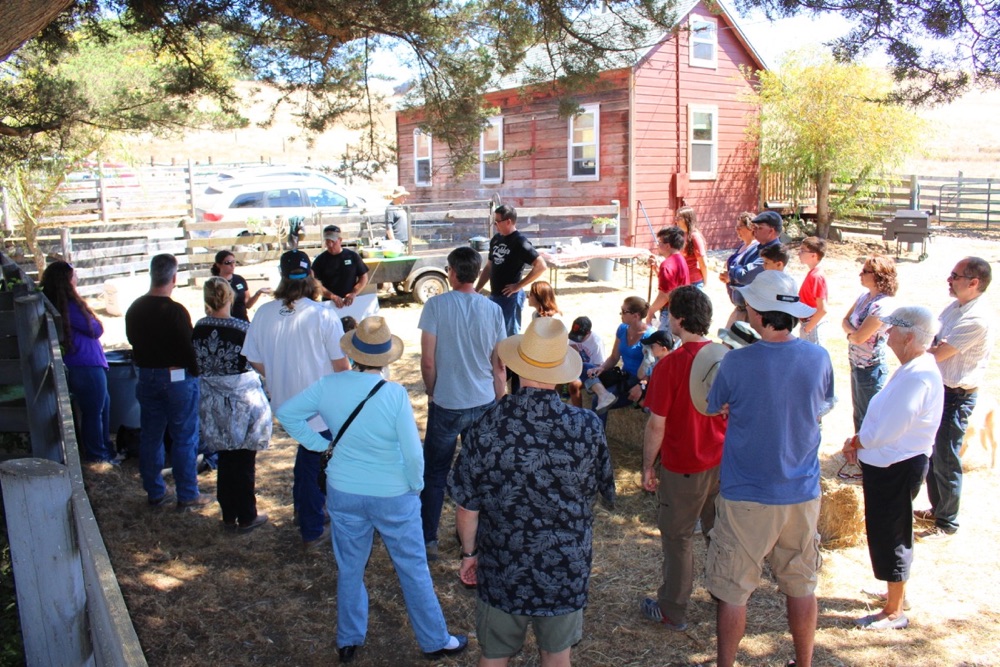 Then it was time to mosey up the hill to the grassy plateau which overlooks our property in all directions.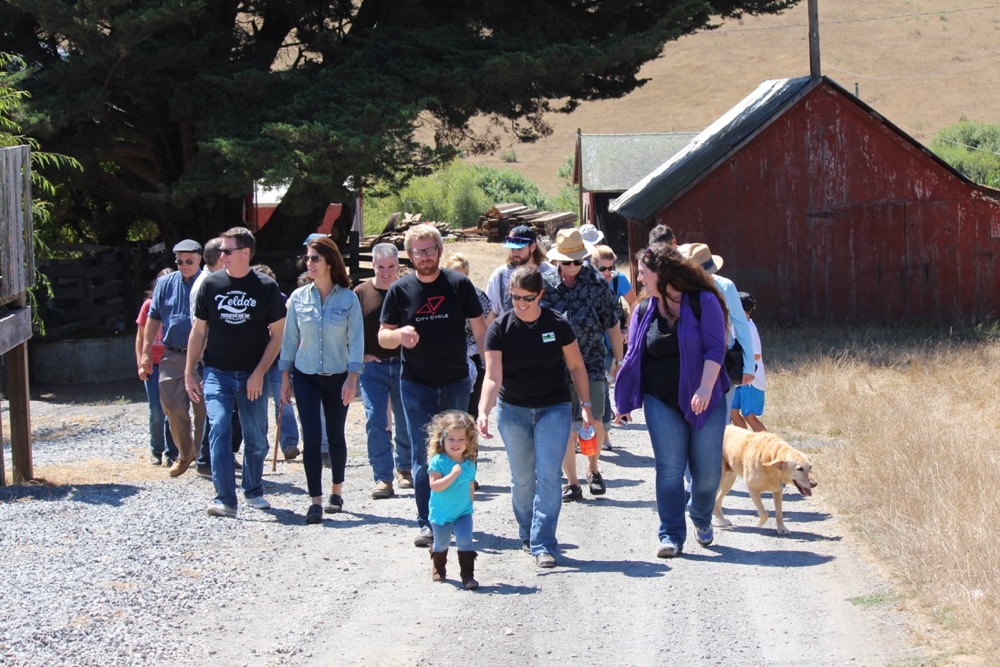 We talked a bit more about our conservation efforts and our evolving stewardship philosophy, while pointing out our system of moveable electric wire fences that separate over 100 rotational grazing fields for our animals. There were lots of great questions!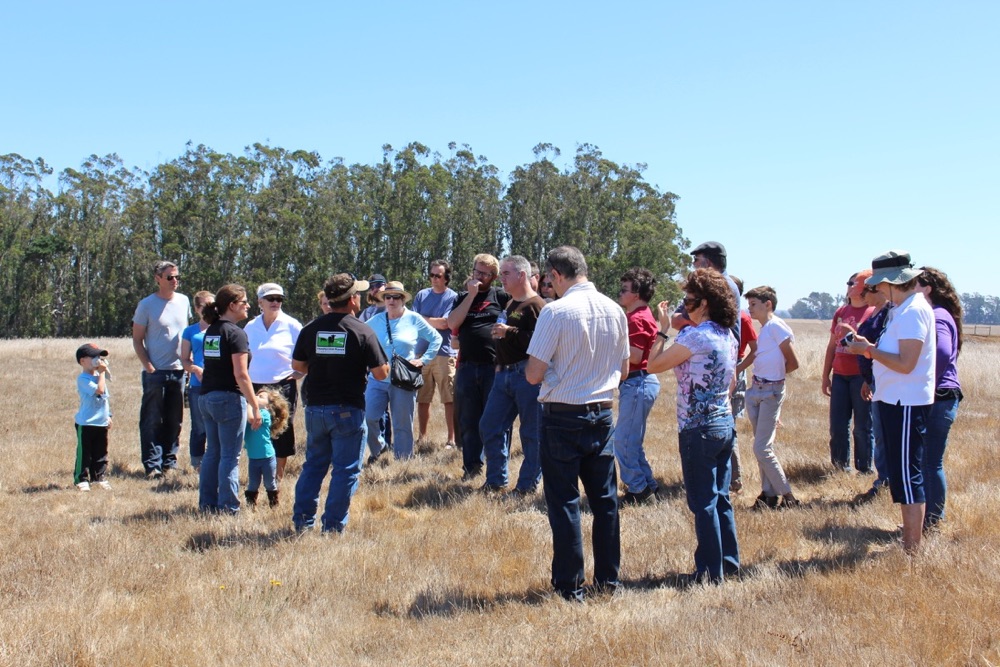 Returning to the outbuildings we found our friend Jeff Stump, Director of Conservation at MALT (Marin Agricultural Land Trust), fanning the BBQ coals as he prepared to cook some delicious tasters for the hungry crowd.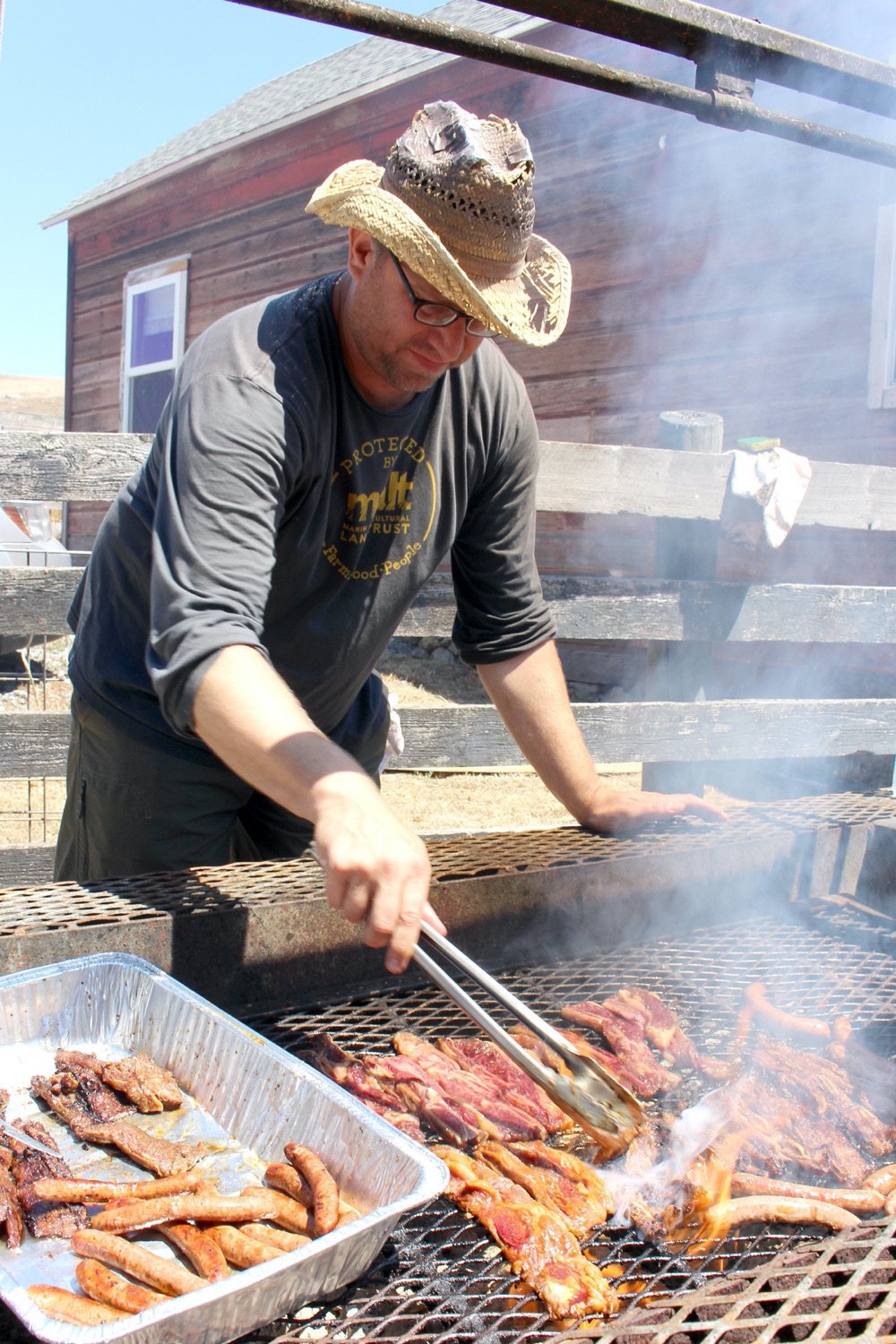 We grilled up succulent Korean beef short ribs marinated with jalapeno honey, hamburgers, top sirloin, tri-tip and juicy New York steak, as well as slices of spicy lamb Merguez sausage. There was plenty to go around!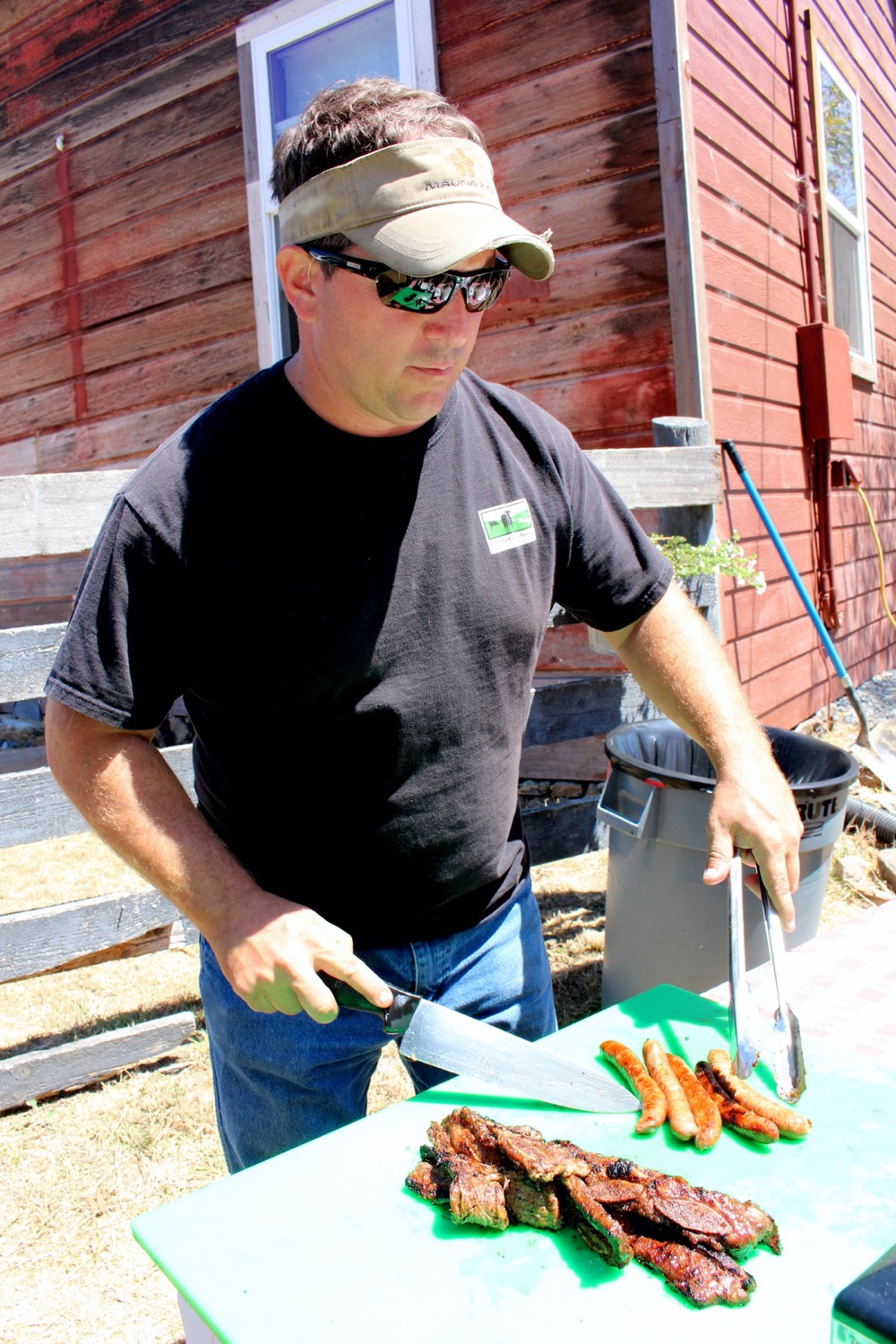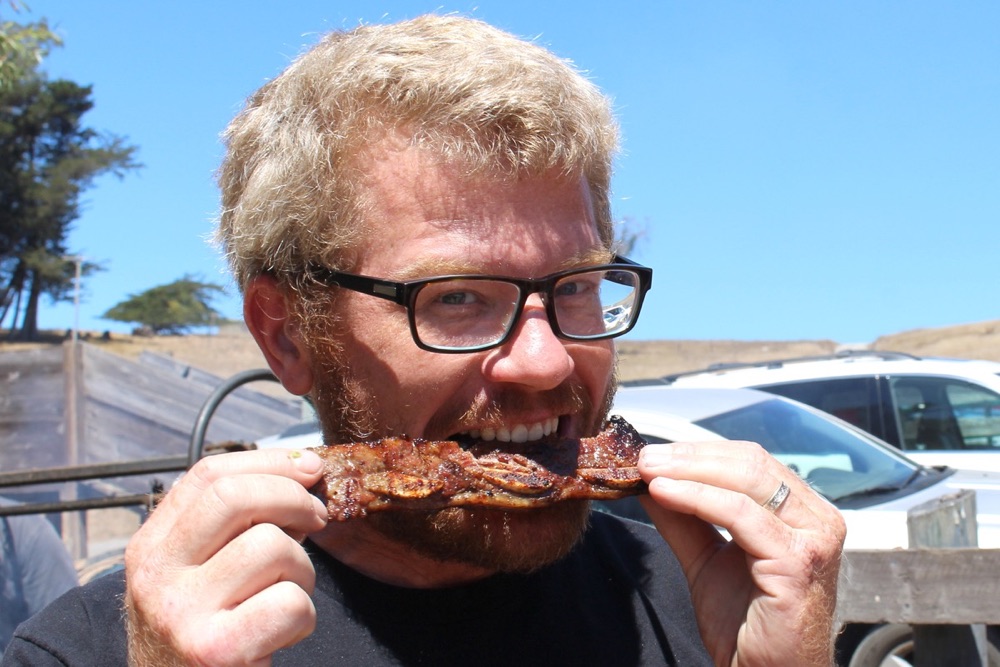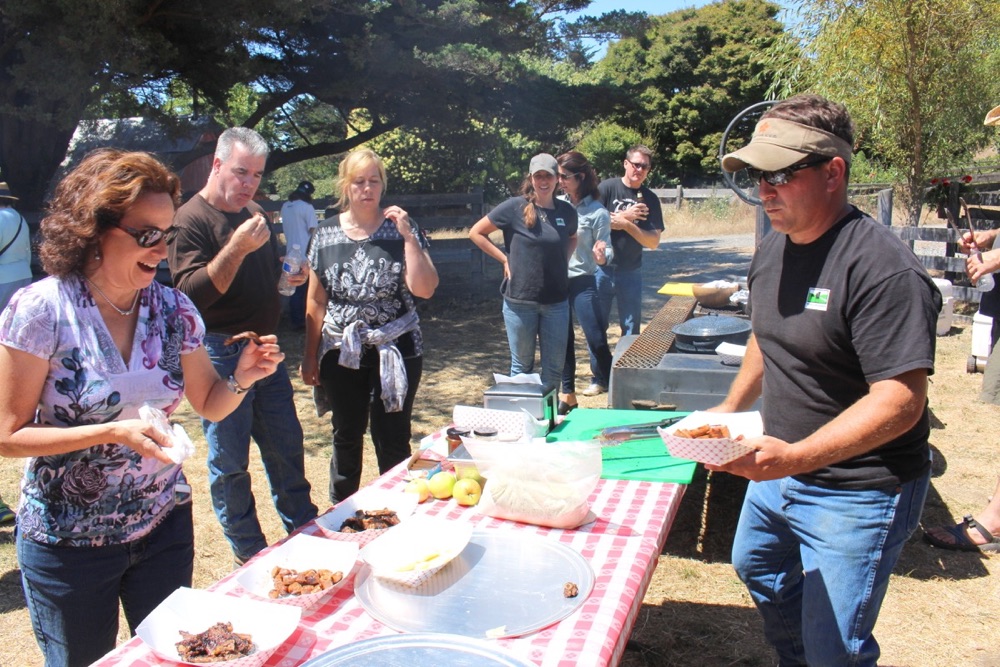 As we said goodbye to new friends, we knew the tour had been a success. We'd like to thank everyone who came out for some fun and good food with our family. We appreciate your patronage and continued support!