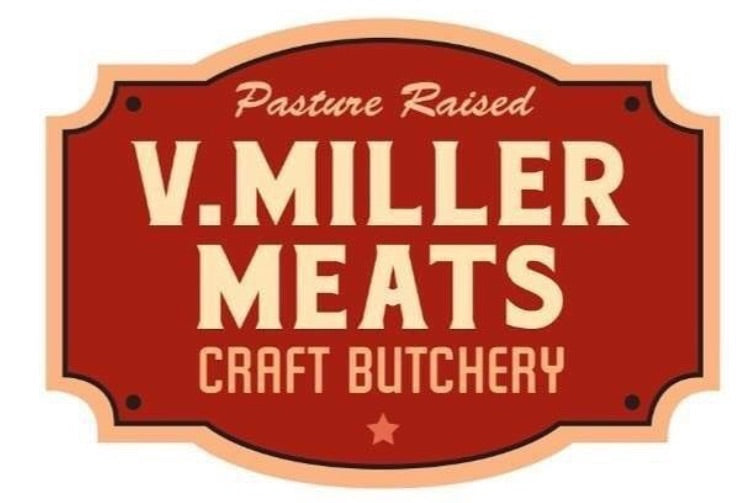 A Cut Above: V. Miller Meats
At Stemple Creek Ranch we are proud to partner with a number of speciality butcher shops who support our commitment to raising fine quality meats and using best practices for sustainable, humane production. These shops are the bread and butter of our business!
This week we'd like to shine our "Featured Purveyor" spotlight on V. Miller Meats in Sacramento, California; a shop dedicated to 'preserving the craft of whole animal butchery and narrowing the gap between the consumer and their food source.'
Since opening their doors in November 2015, V. Miller Meats has found a devoted following of customers who covet their selection of fresh, custom-cut, grass fed and finished beef, lamb, and sustainably raised pork, pastured chickens, cured sausages, charcuterie, cold cuts, stocks, bone broth and more sourced from local farms including Stemple Creek Ranch. It is Sacramento's first exclusively whole-animal butchery focusing on super-local meats that are 100% pasture raised.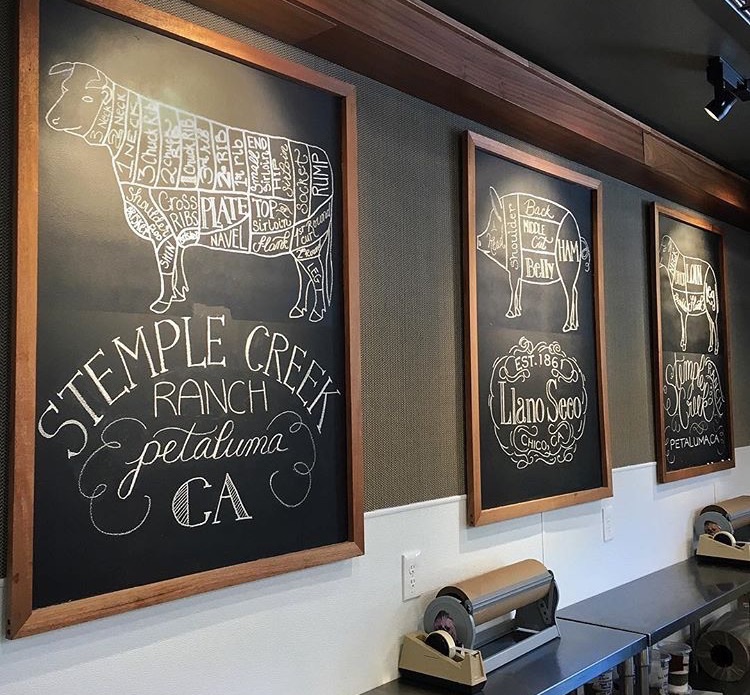 Owner, chef, and butcher Eric Veldman-Miller started his culinary training at the Napa Valley Cooking School in St. Helena, and eventually moved into the Lead Chef Instructor position at Le Cordon Bleu where his focus shifted from fine dining to whole animal butchery. He went on to complete an intensive apprenticeship under Master Butcher Terry Regassa at Sutter Meats in Northampton, MA., where he first began cultivating relationships with local farmers who raised their animals on natural pasture.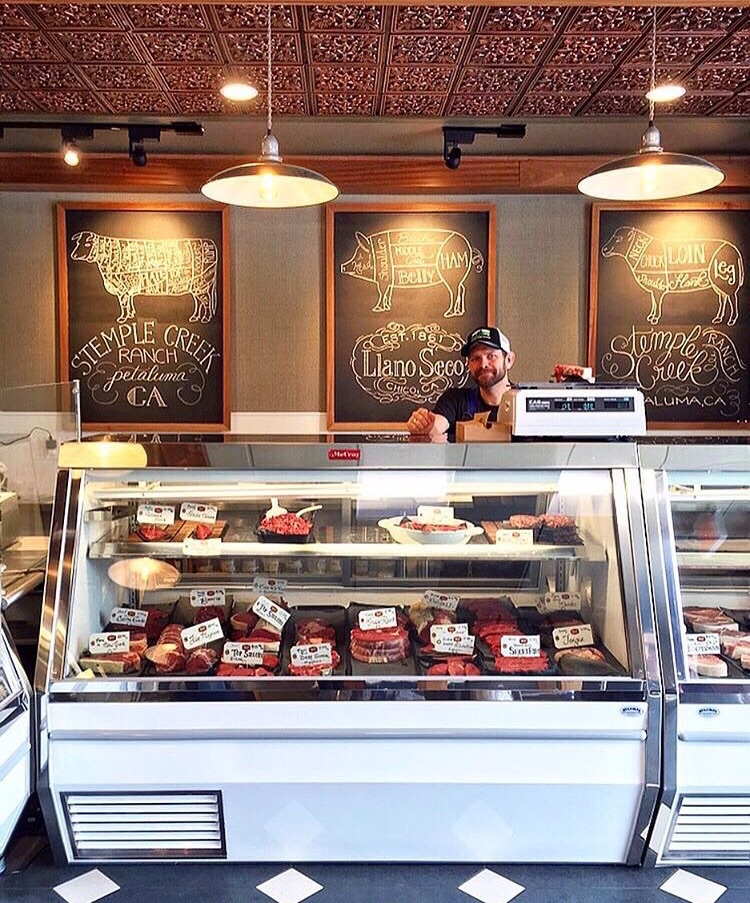 Opening V. Miller Meats is the culmination of that journey as he brings the "eat local" philosophy forward to his own shop. His current team includes Head Butcher Cindy Garcia who has worked in the industry since 2009, and Matt Davis who is a butcher apprentice.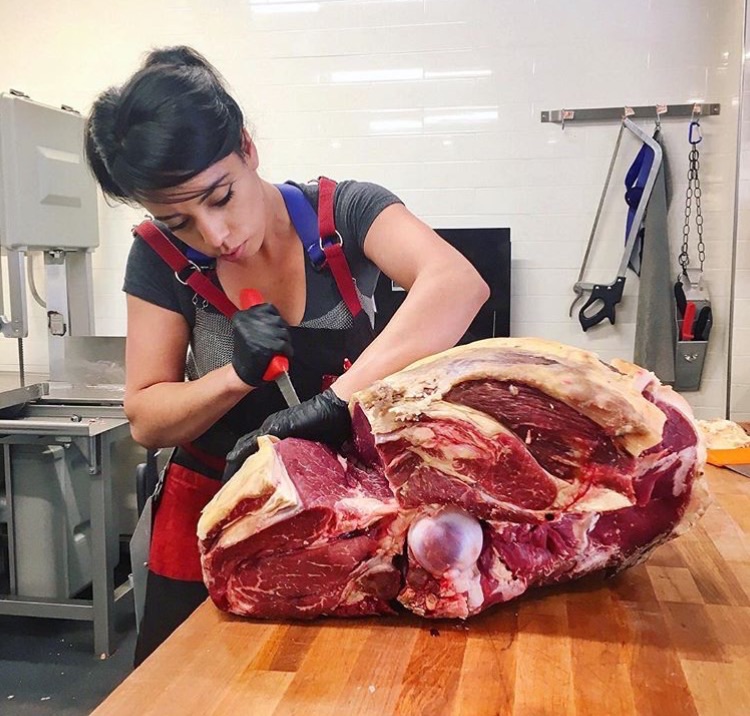 Eric was introduced to Stemple Creek Ranch when he met Loren at a Butcher's Guild conference two years ago. Loren had donated a half beef for a demo and Eric remembers how he and his colleagues were "taken aback" by the quality of Stemple Creek beef. "We were astounded by the marbling of the meat," he recalls. "We couldn't believe we were looking at a grass fed and finished animal! Then we ate some and I thought, 'WOW! This is the best meat I've ever tasted!'"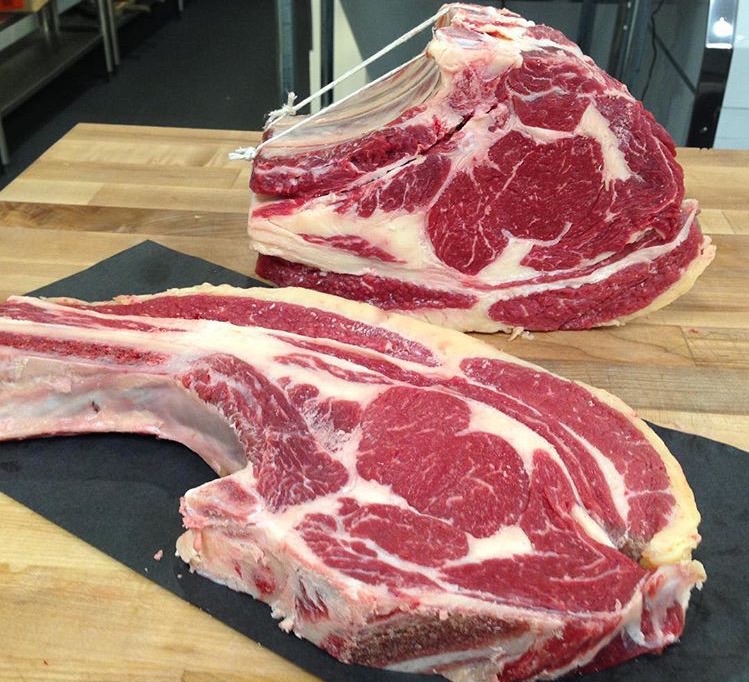 At the time, Eric was still getting his ducks in a row to open his own butcher shop. The two men forged a friendship and kept in touch as V. Miller Meats began to take shape.
"Before we opened the shop, Loren had me out to the ranch," Eric remembers. "I was struck by the beauty of the property and Loren's honesty about his husbandry practices. A fellow butcher once told me, 'When you visit a ranch pay attention to how the animals act. If you walk up to them and they run away, you should run too.' We went out into the field and the cows walked right up to us. That's how I knew I was in the right place."
What V. Miller Meats offers its customers, aside from superb quality meats and specialty items they won't find elsewhere, is personal attention you can't get at a supermarket meat counter. As skilled chefs, these butchers can help you select the perfect cut of meat for your needs, and advise you how to cook it. A big part of their mission is to reconnect their customers with the source of their food, and how it is raised. It's a task that has become increasingly difficult as the general public becomes more and more removed from their food source.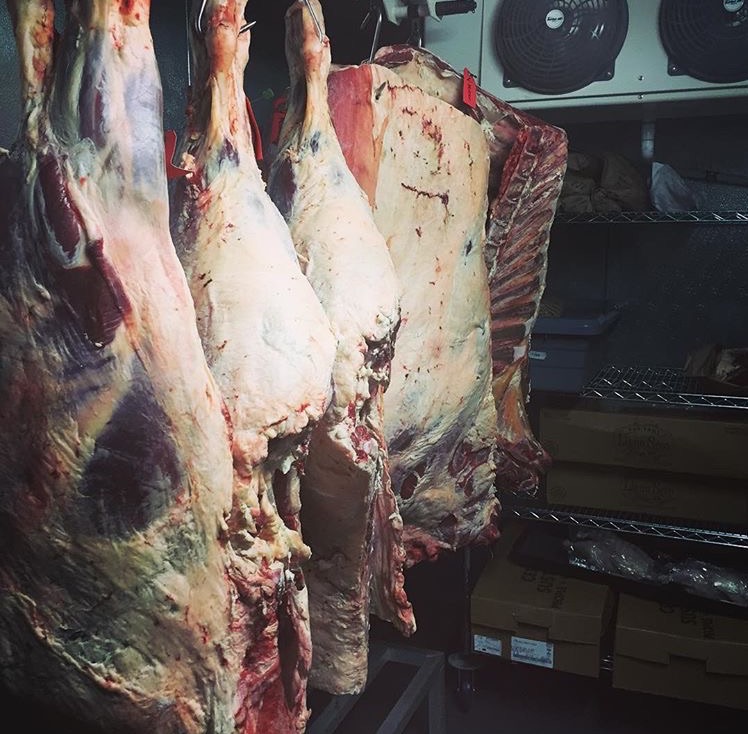 "Our butcher area is in the center of the shop for all to see," says Eric. "We have complete transparency about what we do. We are over-the-moon happy with the animals we get from Stemple Creek Ranch. Their meat cuts and eats the same whether it's harvested during lean or fat months of the year. We've never seen a drop in quality. Our customers love it! We've tried others for comparison and they know it's not Stemple Creek."
Thank you, Eric, for doing what you do best and supporting our efforts to raise the best grass fed and finished meats!
V. Miller Meats is located at 4801 Folsom Blvd. in Sacramento (916-400-4127). Website: http://vmillermeats.com