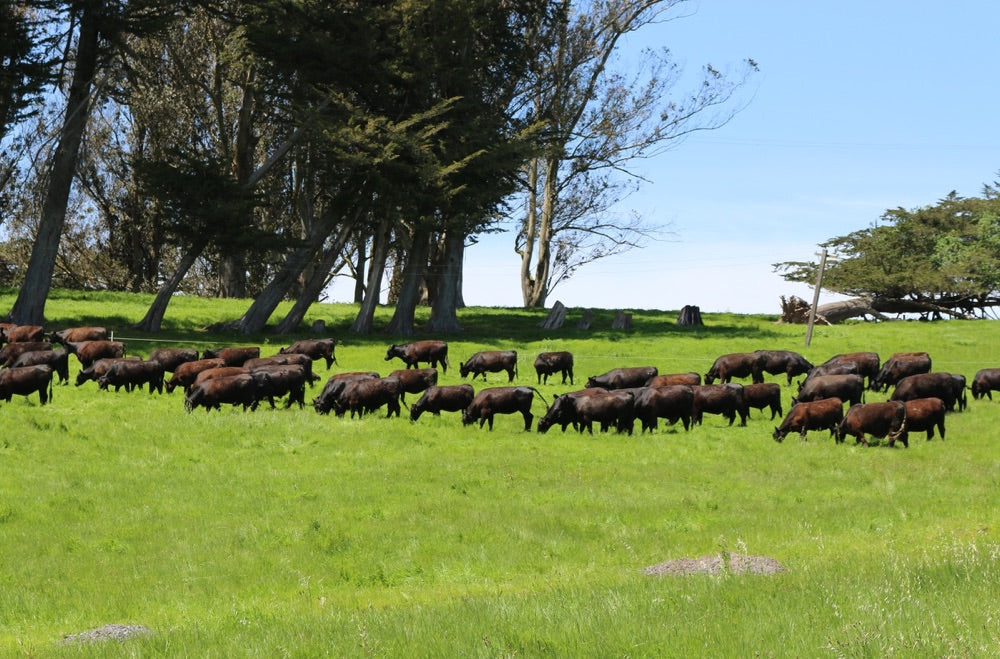 2014 Open House & BBQ Recap
Our Annual Open House & BBQ celebration earlier this month was the best to date! Over 130 people joined us for a beautiful morning at the ranch to tour the property, hear about our philosophy for creating a sustainable future, and see the animals grazing freely on the green forage in our pastures.
Everyone gathered at the barn to help themselves to a luncheon feast featuring grilled Stemple Creek Ranch beef burgers with all the trimmings, and a selection of tasty side dishes--beautifully laid out on red-and-white gingham covered tables decorated with mason jars of fresh wildflowers (thanks to the talents of our good friend Susan Lustenberger). No one went away hungry--that's for sure! Our guests were treated to a grilling demonstration by Loren and a ranch tour and talk by Lisa.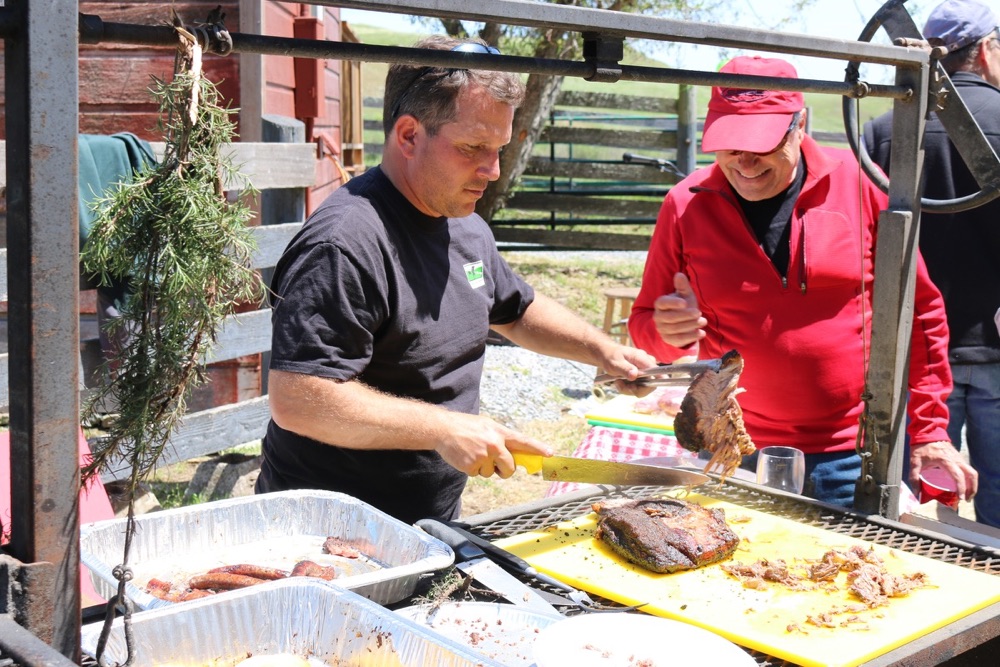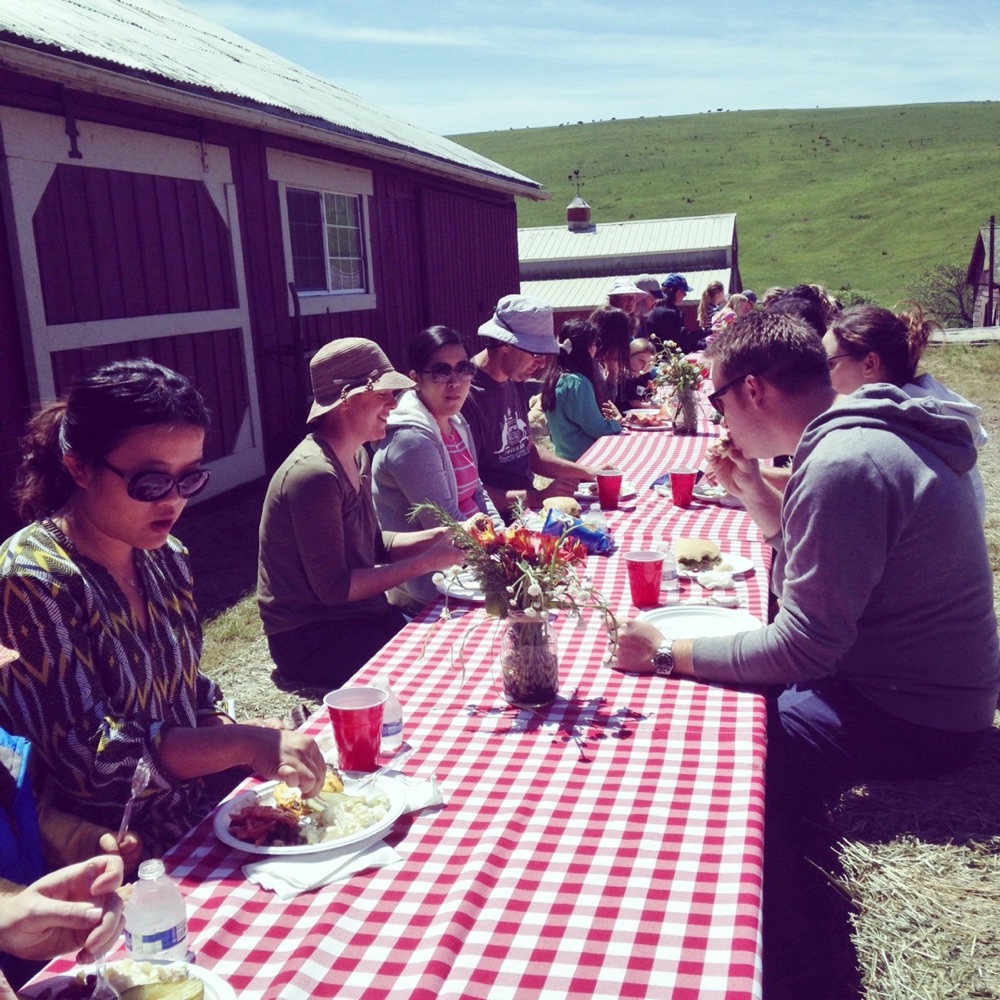 We always look forward to this yearly event, and the opportunity to share our ranch with the many friends and customers who support our business. We love hearing from you, seeing familiar faces, and welcoming new friends who are as passionate about our high-quality meat as we are.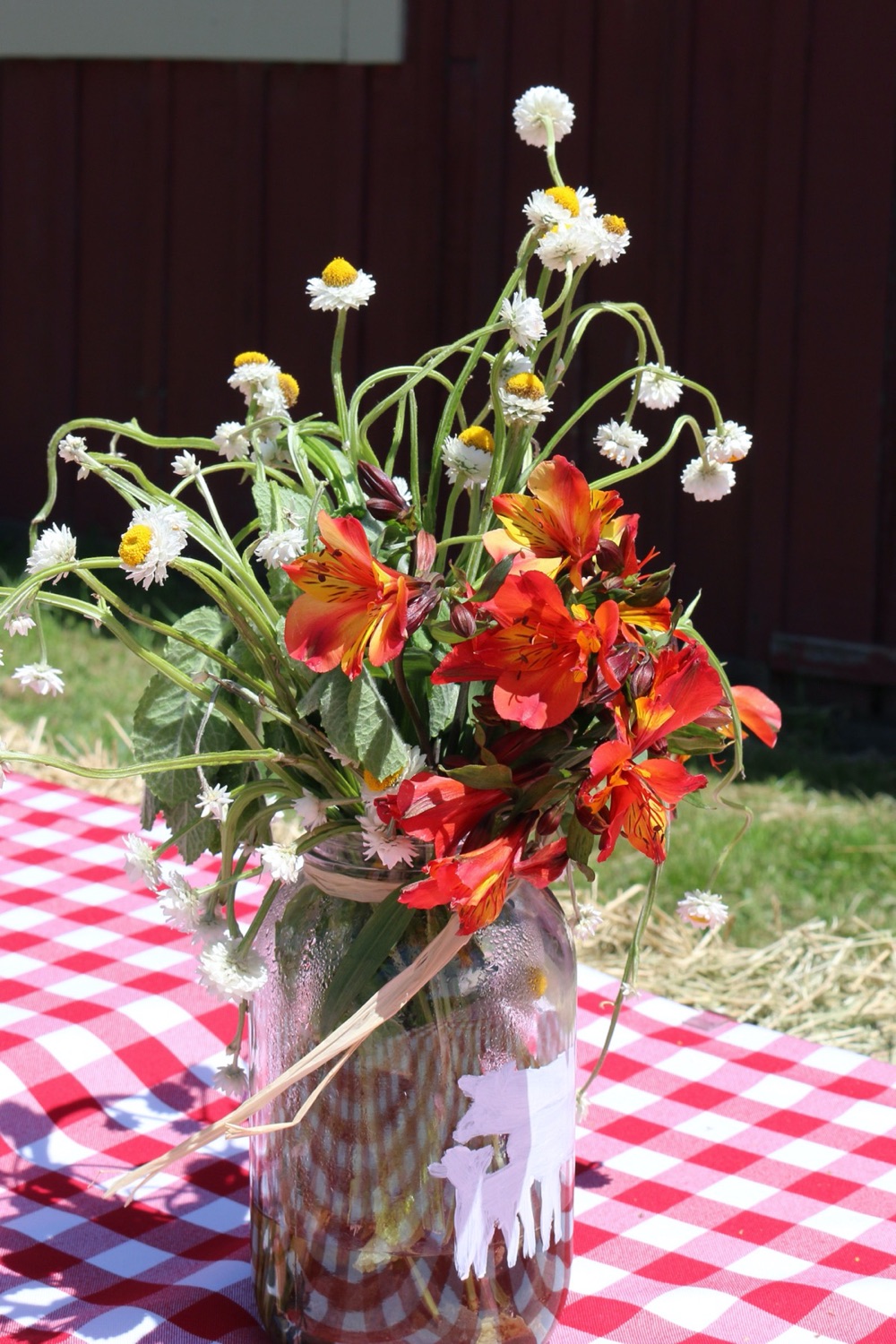 From the bottom of our hearts, thank you!