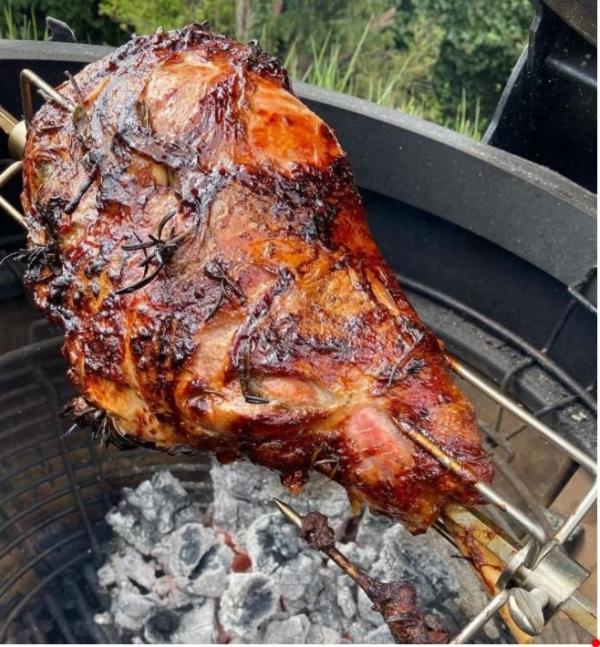 Pre-Order Special
Stemple Creek Ranch Holiday Pre-Order Whole Leg of Lamb Roast
---
---
*** Please pre-order your holiday roast(s) in a separate checkout from any additional meat you'd like to receive ASAP. ***
Pre-Order Early Bird Special Offer

Pre-order your holiday roast by September 30th and receive a $25 Gift Card on a future online order. You will receive your $25 Gift Card via email within two business days of your order.

Whole Leg of Lamb Roast - $169
Enjoy one of our 100% grass-fed whole leg of lamb roast for your holiday meal.

Size: 8-9 lbs.
Pre-Order Ship Date Options
We will ship your roast on the Monday that you select. Transit times are typically 1-3 days depending on your location. Your roast will arrive frozen, so you'll want to plan ahead to properly defrost and account for any possible shipping delays.
Below are the shipping date options. Select your preferred date in the dropdown menu above.

November 15th - Recommended for Thanksgiving & Hannukah (ETA 11/16 - 11/18)
November 22nd - Recommended for Hannukah (ETA 11/23 - 11/25)
November 29th - Recommended for End of Hannukah (ETA 11/30 - 12/1)
December 6th - (ETA 12/7 - 12/9)
December 13th - Recommended for Christmas & NYE (ETA 12/14 - 12/16)
You may also be interested in