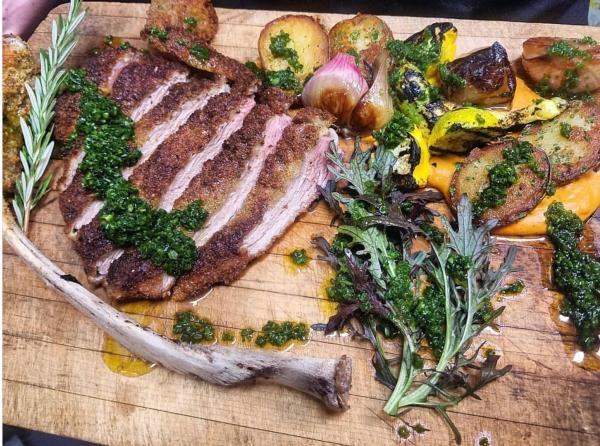 Limited Supply!
Stemple Creek Ranch Veal Butcher Box
---
---
Our 100% grass-fed and grass-finished veal is raised on open pasture at our ranch. Like our beef, we believe that the tastiest veal comes from finishing them on a grass-only diet. Unlike the formula-fed veal — known for its whiteness, which comes from a lack of iron — all of our grass-fed veal is rosy or pink, with a delightfully clean, subtle beef taste.
Our Veal Butcher Box is currently available in very limited quantities, so order now!

What Do I Get?
5 lbs. Veal Steaks (Rib Chop, Tenderloin, Flank, Tri Tip and/or Loin Chop)
5 lbs. Veal Roasts (Chuck, Brisket, Shank, Eye of Round and/or Short Rib)
5 lbs. Veal Scallopini and Cubed Stew Meat
3 lbs. Veal Soup Bones
7 lbs. Ground Veal (1 lb. packages)
You may also be interested in