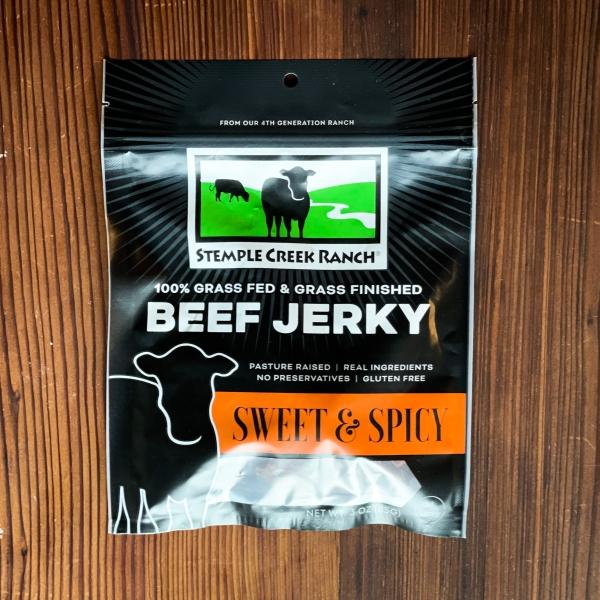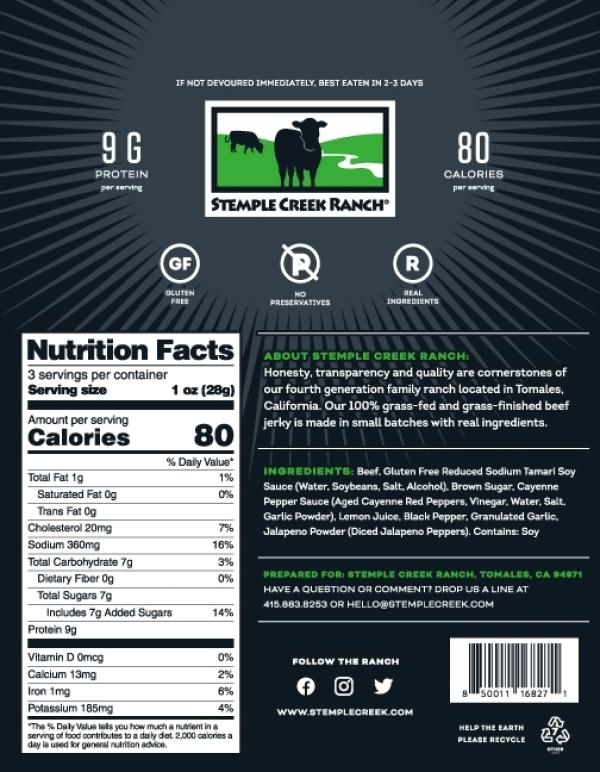 NEW!
Sweet & Spicy Beef Jerky
---
This new addition to our line of 100% grass fed and finished jerky is crafted "wet-style" with sweet-hot notes of brown sugar & jalapeno/cayenne spice that will keep you coming back for more! Softer in texture than our original Salt & Pepper Beef Jerky, it's made in small batches using real ingredients with no preservatives or artificial flavorings. It's a gluten-free snack you'll take everywhere you go!
Ingredients: Beef, Gluten Free Reduced Sodium Tamari Soy Sauce, Brown Sugar, Cayenne Pepper Sauce, Lemon Juice, Black Pepper, Granulated Garlic, Jalapeno Powder. Contains: Soy.
Size: 3 oz.
You may also be interested in