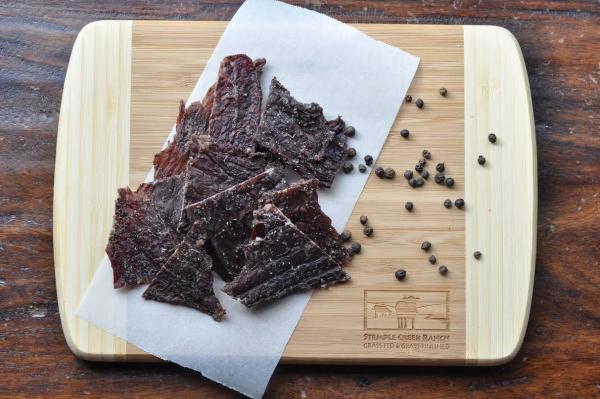 It's Back!
Stemple Creek Ranch Salt & Pepper Beef Jerky
---
---
Made in small batches from our 100% grass fed and finished beef, this lightly seasoned, artisanal dry-style jerky is made with just four simple ingredients (see below), and no preservatives or artificial flavorings. Gluten and sugar-free, this healthy high protein snack is Paleo & Keto friendly too.
Ingredients: Beef, Water, Salt, Pepper, Vinegar.
Size: 3 oz.
You may also be interested in