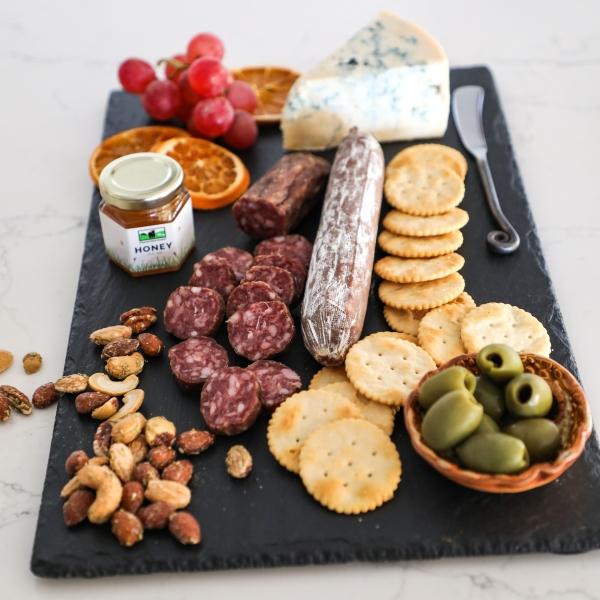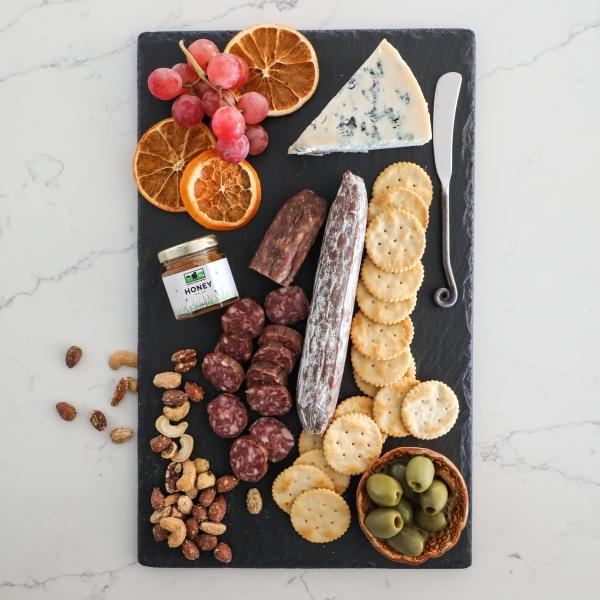 GAME DAY PICK
Salametti & Point Reyes Cheese Box
---
NEW & HOT: Salametti & Point Reyes Cheese Box Picture the ultimate cheese & charcuterie board made simple with this one-and-done box featuring our old world Italian family salametti paired with your choice of a cheese flight from our award-winning West Marin neighbors at Point Reyes Farmstead Cheese.
This box comes with two packages (containing 2 each) of delicious, authentic Salametti like our relatives in Garzano, Italy made in the old country. Then choose which cheese flight option you'd like to add to the box. *Use the drop down menu when checking out to select the cheese flight you prefer.
OPTION 1: Add one Best of Point Reyes Cheese Flight: Gouda (5 oz.), Original Blue (6 oz.), Bay Blue (6 oz.) and Original Toma (6 oz.)
OPTION 2: Add one Point Reyes Toma Cheese Flight: (Original Toma (6 oz.), TomaTruffle (6 oz.), TomaRashi (6 oz.) and TomaProvence (6 oz.)

What Do I Get?
2 Garzeno Style Salametti (2 salametti per pack. ~5oz each salametti)
1 Point Reyes Cheese Flight (select which flight in drop down)
You may also be interested in