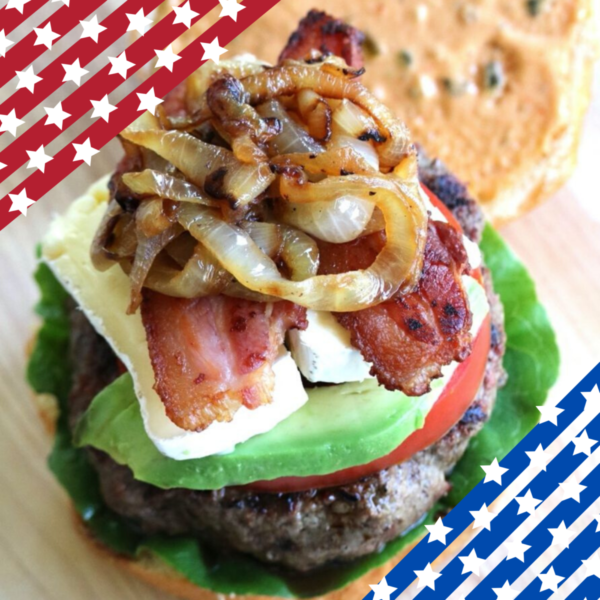 FREE Toma Cheese!
Stemple Creek Ranch Red, White & BACON
---
---
Fire up the grill and fly the flag! We've brought back our Red, White & Bacon Box to make sure your outdoor celebration is a big hit. It's brimming with some of our favorite easy backyard BBQ cuts including our juicy 1/3-pounder grass fed Ground Beef AND Beef Bacon Burger Patties, New York Strip Steaks, TOMA Cheese Hot Dogs--and of course everyone's weakness, BACON! With something for everyone to enjoy you're sure to be the "talk of the block".
& for a limited time....this box comes with a FREE Point Reyes Toma Cheese wedge!
What Do I Get?
2 pkgs. Smoked Maple Bacon (10 oz. packages)
2 pkgs. Smoked Applewood Bacon (10 oz. packages)
2 pkgs. Smoked Bacon Ends (1 lb. packages)
2 lbs. Beef BACON Burger Patties (1 lb. packages, 3 patties per package)
2 packs of Beef, Bacon & Point Reyes Toma Cheese Hot Dogs (12 oz. each)
2 pkgs. Beef New York Strip Steak (12 oz. packages)
1 FREE Point Reyes Farmstead Toma Cheese Wedge (6 oz.)
You may also be interested in