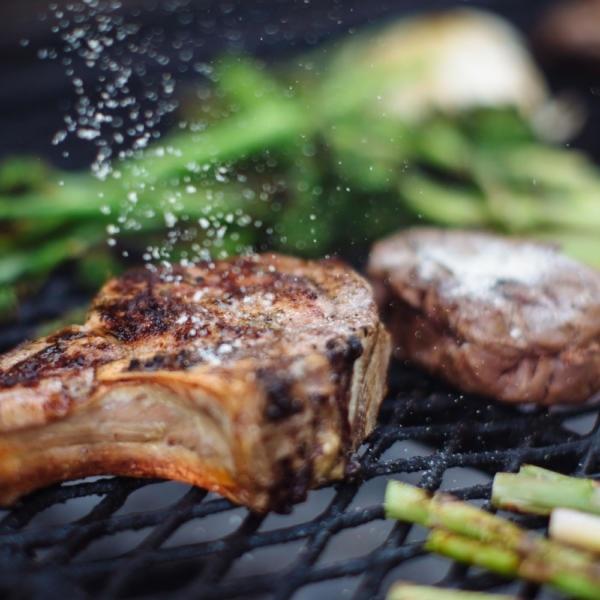 BEGINNER BOX!
Stemple Creek Ranch Pork Beginner Box for Two
---
---
We are partnering with our good friends over at Rancho Llano Seco (located in Chico, CA) for a limited time to offer their amazing pork through our channels.
Rancho Llano Seco pigs are a cross of Duroc, Yorkshire and Landrace breeds. Their pigs are fed GMO-free vegetarian grains and legumes and are raised in deep-bedded hoop barns with continual access to large open air pastures with plenty of sunshine. Just like our beef, the pigs are never given any antibiotics or growth hormones.
What Do I Get?
4 lbs. Pork Steaks (Rib Chop, Porterhouse Chop)
4 lbs. Pork Roasts (Shoulder Roast, Belly)
2 lbs. Ground Pork (1 lb. pkgs)
1 pkg. Smoked Applewood Bacon (10 oz.)
You may also be interested in