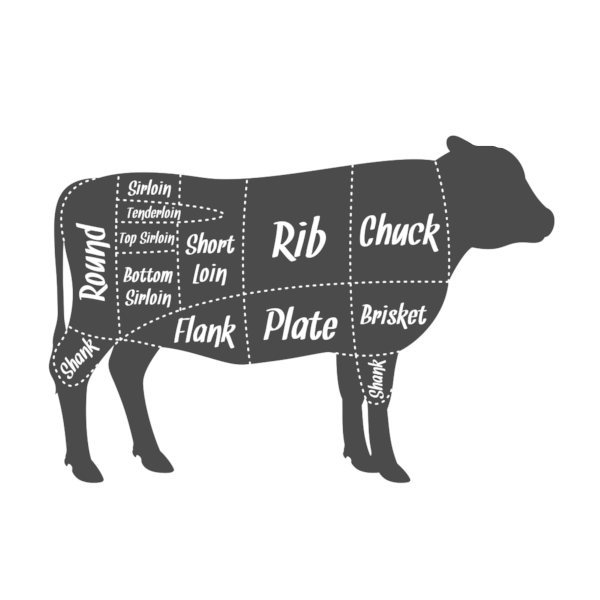 1/2 Beef
---
We harvest 100% grass-fed and grass-finished Angus beef all year around. It's generally a 5-6 week turnaround from when you place your order for a 1/2 beef to when you go to pickup everything at the butcher shop.
You can choose between using either Willowside Meats in Santa Rosa, CA or Bud's Custom Meats in Penngrove, CA for processing. The butcher shop will communicate with you directly about the cut and wrap process and when they expect to have the meat ready for you. They will always do their best to meet your preferred timeline.
We expect the hanging weight of our 1/2 beef to be around 300 pounds. Depending on the exact hanging weight, cut and wrap charges will be around $350. You can expect finished cut and wrapped weight to be approximately 200 to 210 pounds.

It is possible for offal to be included in your order. However, please remember that you are sharing a whole animal with another customer so you may not receive all parts.
What Do I Get?
20-25% Steaks
20-25% Roasts
40-45% Ground Beef
10-15% Other Cuts (include bones, fat and offal)
You may also be interested in