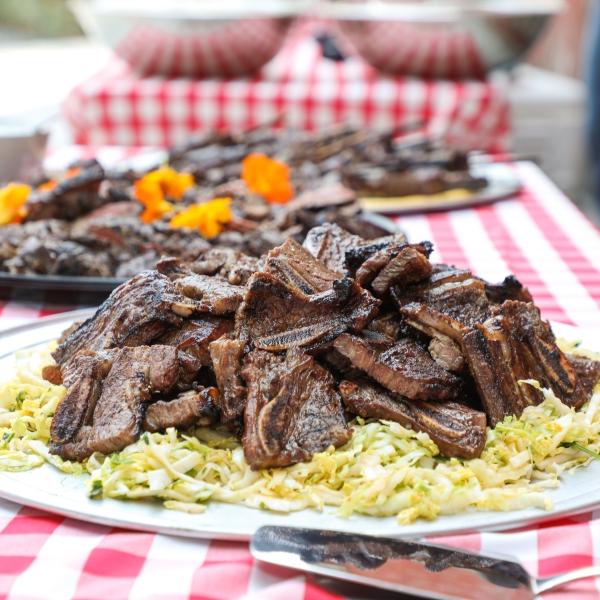 Stemple Creek Ranch Guest Chef Series Box
---
---
Join us virtually Sunday, October 17th for a live cooking demonstration from the Ranch featuring Joe O'Donnell, Head Chef, and Partner of Seared in Petaluma.
Chef Joe O'Donnell brings a fresh, unique and flavorful change to the average steak and seafood house. Chef Joe's menu isn't as much a list of meals as it is a roadmap through artfully crafted experiences in dining.
The class will focus on preparing two Stemple Creek beef favorites: Korean Short Ribs and Skirt Steaks! This box includes 4x Korean Short Ribs, 4x Skirt Steaks plus 2x Flat Iron Steaks, a Boneless Ribeye and a FREE Stemple Creek Bone Broth.
Join us Sunday by signing up here: https://us06web.zoom.us/webina...
What Do I Get?
4 Beef Korean Short Ribs (1 lb. each)
4 Beef Skirt Steaks (1 lb. each)
2 Flat Iron Steaks (10 oz. each)
1 Boneless Ribeye Steak (1 lb. each)
1 FREE Stemple Creek Ranch Bone Broth
You may also be interested in