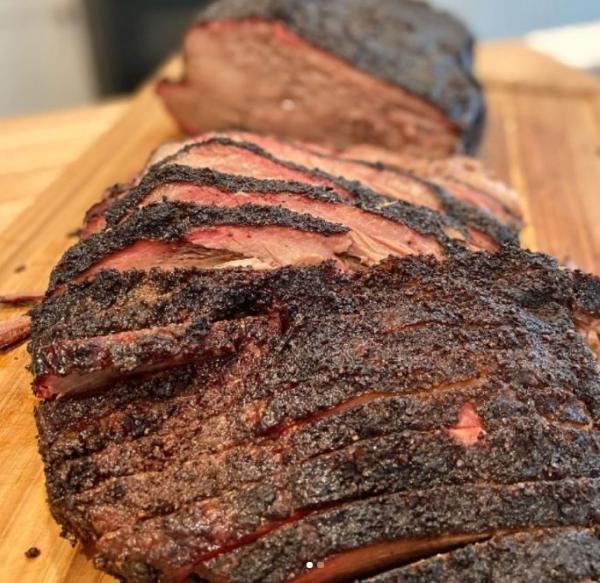 Pre-Order Special
Stemple Creek Ranch Holiday Pre-Order Full Packer Beef Brisket Roast
---
---
*** Please pre-order your holiday roast(s) in a separate checkout from any additional meat you'd like to receive ASAP. ***
Pre-Order Early Bird Special Offer

Pre-order your holiday roast by September 30th and receive a $25 Gift Card on a future online order. You will receive your $25 Gift Card via email within two business days of your order. This offer is only available on pre-orders briskets for the ship dates below.

OFFER VALID ON PRE-ORDER DATES ONLY: 11/15, 11/22, 11/29, 12/6, 12/13
NOTE: When pre-ordering, please order your holiday roast(s) separately from any additional meat order you'd like sent ASAP.

Full Packer Beef Brisket Roast - $149
Brisket comes from the chest of the cow and is a very flavorful cut when properly prepared. The key to an excellent brisket is to keep the meat covered while cooking, and to give it plenty of liquid so it doesn't get too dry. Braising "low and slow," either in the oven or slow cooker, makes for the most tender result.
One of our favorite family traditions is making this fabulous Tangy Spiced Brisket (original recipe by Smitten Kitchen) which has become our go-to over the years. Get the recipe here.
Best of all, brisket is often better the day after it has been cooked, when it has been given time to rest. This makes it an ideal entree for the second day of a two-day holiday. Once reheated it's better than ever.
Size: 9-10 lbs.

Pre-Order Ship Date Options
We will ship your roast on the Monday that you select. Transit times are typically 1-3 days depending on your location. Your roast will arrive frozen, so you'll want to plan ahead to properly defrost and account for any possible shipping delays.
Below are the shipping date options. Select your preferred date in the dropdown menu above.

November 15th - Recommended for Thanksgiving & Hannukah (ETA 11/16 - 11/18)
November 22nd - Recommended for Hannukah (ETA 11/23 - 11/25)
November 29th - Recommended for End of Hannukah (ETA 11/30 - 12/1)
December 6th - (ETA 12/7 - 12/9)
December 13th - Recommended for Christmas & NYE (ETA 12/14 - 12/16)

You may also be interested in