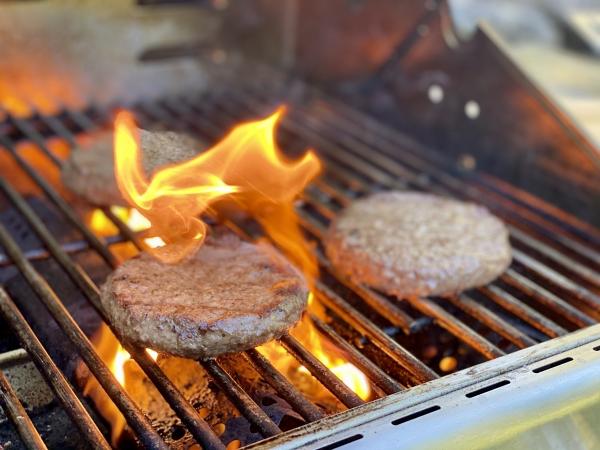 FREE Toma Cheese!
Stemple Creek Ranch Burgers & Dogs Box
---
---
Our new Burgers & Dogs Box is brimming with easy grilling goodness. Our 100% grass-fed ground beef makes the juiciest, most flavorful burgers you've ever tasted, and our Original Recipe Spiced and Beef and Point Reyes Toma Cheese hot dogs are just the best (with no added nitrates or nitrites).
& for a limited time....this box comes with a FREE Point Reyes Toma Cheese wedge!
What Do I Get?
2 Ground Beef (1 lb. pkg)
2 pkgs. Original Recipe Spiced Hot Dogs (4 hot dogs per pkg.)
2 pkgs. Beef & Toma Cheese Hot Dogs (4 hot dogs per pkg.)
4 pkgs. of 1/3 lb. Beef Burger Patties (3 per pack, 1 lb. pkgs.)
4 pkgs. Maple Bacon (10 oz. each)
1 FREE Point Reyes Farmstead Toma Cheese Wedge (6 oz.)
You may also be interested in