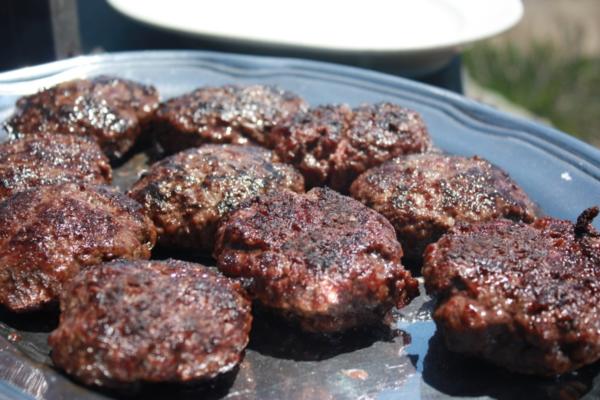 Stemple Creek Ranch Bulk Ground Beef Box
---
---
Rather start a Monthly Subscription for this Product?!
Do you love this product so much that you want it regularly? Start a monthly subscription for our Bulk Ground Beef Box, and it will show up at your door each and every month!
Learn More and Start Your Subscription Now!
---
Our 100% grass-fed and grass-finished ground beef is a huge hit year around and one of our biggest sellers. If you can't make it to Zuni Cafe in San Francisco for one of our epic burgers, then this box is for you! Stock your freezers now!

Plus...this box includes 1 FREE pack of our Stemple Creek Ranch Smoked Bacon!

What Do I Get?
Option 1: 12 lbs. Ground Beef (1 lb. packages) + 1 FREE Pack of Smoked Bacon
Option 2: 24 lbs. Ground Beef (1 lb. packages) + 1 FREE Pack of Smoked Bacon
You may also be interested in