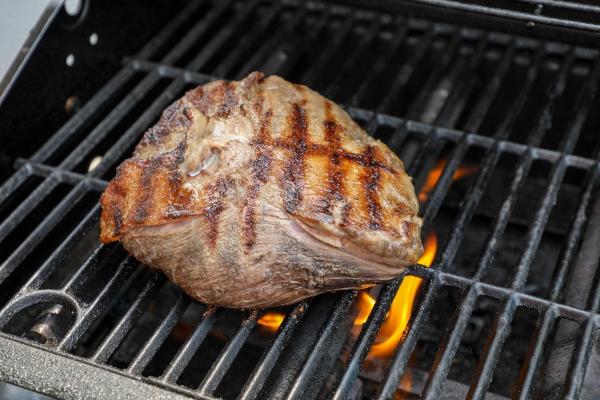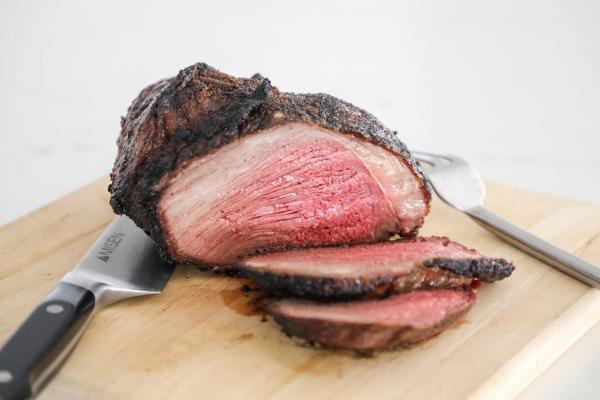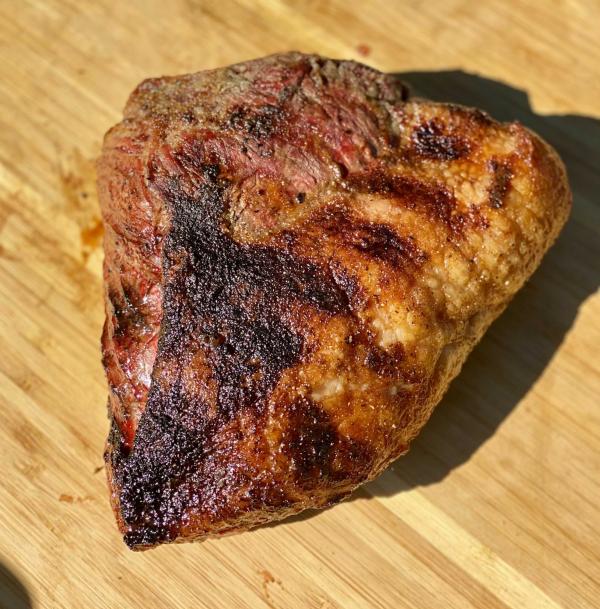 Labor day
Stemple Creek Ranch Beef Picanha
---
---
Once again, we are offering our 100% grass-fed and grass-finished whole Beef Picanhas. Also know as a Coulotte or Top Sirloin Cap, these 2-3 pound sized roasts are incredibly flavorful and a crowd favorite on the grill.
As Loren would say, "Forget the tri-tip. Picanha is where it's at!" If you love beef that slices like butter, has a gorgeous fat cap, and tastes out of this world the Picanha is for you!

What is a Picanha? Also known as a Coulotte or Top Sirloin Cap, this cut is a 2 to 3 pound triangular-shaped beef roast from the 10-12 pound top sirloin subprimal. It's commonly grilled whole but can also be cut into steaks (*cut against the grain), skewered with the fat side out, and then grilled. We recommend seasoning with salt & pepper, then brushing with melted butter & chopped garlic. Cook to an internal temp of 125, then let the meat rest for 8-10 minutes before slicing. Note: If grilling whole, sear each side on high heat for 1 - 2 minutes then move to indirect heat to finish cooking.
Sizes: 32oz / 40oz / 48 oz
You may also be interested in