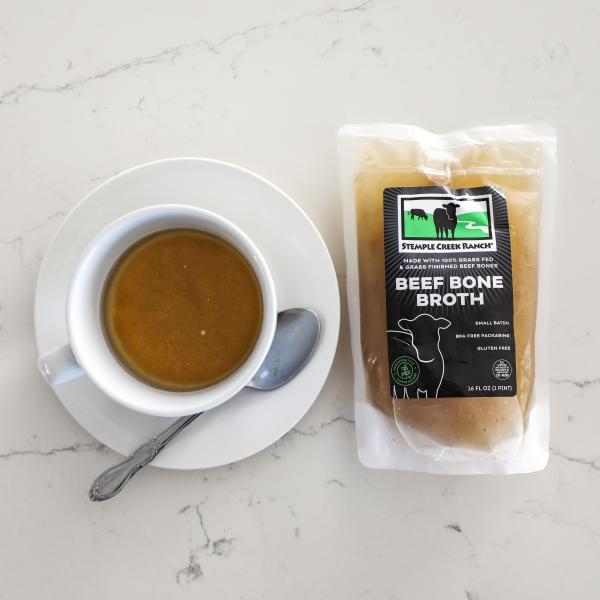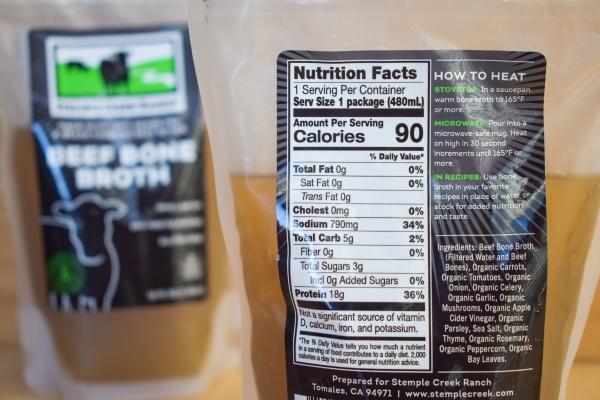 Beef Bone Broth (16oz.)
---
Try our new beef bone broth made from our 100% grass-fed beef marrow, knuckle and meaty neck bones. Perfect for sipping and cooking! It is processed using a hot fill and cool process that keeps the product as fresh as possible. The plastic packaging is BPA free.

Shelf life:

1 year in freezer
Unopened in fridge is 120 days
Once opened, use within 7-10 days
Ingredients: Beef Bone Broth (Filtered Water and Beef Bones), Organic Carrots, Organic Tomatoes, Organic Onion, Organic Celery, Organic Garlic, Organic Mushrooms, Organic Apple Cider Vinegar, Organic Parsley, Sea Salt, Organic Thyme, Organic Rosemary, Organic Peppercorn, Organic Bay Leaves.
Size: 16 oz.
You may also be interested in