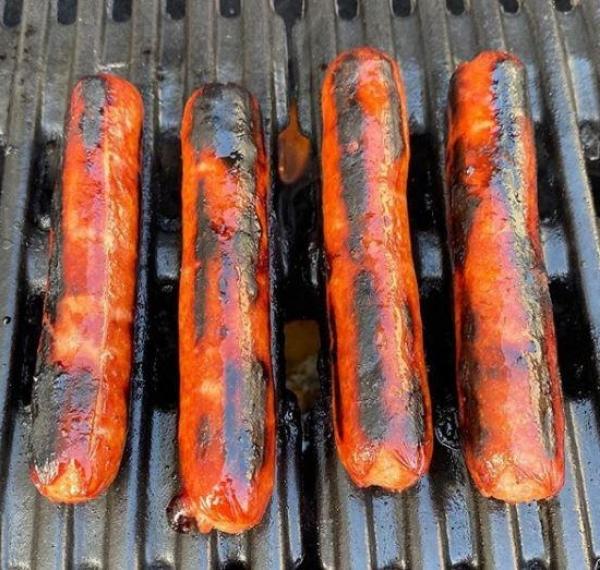 Stemple Creek Ranch All Beef Hot Dogs
---
---
After years of sampling and testing different hot dog recipes, we have finally nailed down one to our liking! We partnered with Golden Gate Meat Company in Richmond, CA to make this all beef hot dog using our very own 100% grass-fed and grass-finished beef. We are SO excited to finally offer hot dogs in our lineup, so we hope you enjoy!
Ingredients: Stemple Creek Ranch beef, water, salt, sugar, spices, paprika, natural flavors, lamb casing. Free of nitrates and nitrites.
*Hot dogs are smoked and fully cooked.
Size: 12 oz. (4 hot dogs per package)
You may also be interested in