Print Recipe
Not-So-Secret Spicy Sauce for Grass-Fed Burgers
Last weekend we served sliders (mini hamburgers) at a cocktail party we hosted as a passed appetizer. At too-late o'clock the night before (I am way too much of a night owl) I was trying to think of a fun sauce to jazz them up a bit . . . and I came up with this yummy concoction. It was a hit!
No need for exact measurements, just throw these ingredients in a bowl and mix to taste: ketchup, mayo, cayanne pepper, and the star of the show – chopped up Alexander Valley Gourmet Hot and Spicy Pickles along with the onions and other bits of goodness in the pickle jar. By the way, these pickles are amazing on sandwiches or as a snack all by themselves.
As for the sliders, we got ten perfect sized patties from each pound of ground beef and served them on little dinner rolls as the buns. Such a fun idea for a party or just an alternative to regular sized burgers for dinner at home.
You can purchase our Grass Fed Steaks and Ground Beef Burgers in 1/3 Pound or 1/2 Pound patties delivered to your door!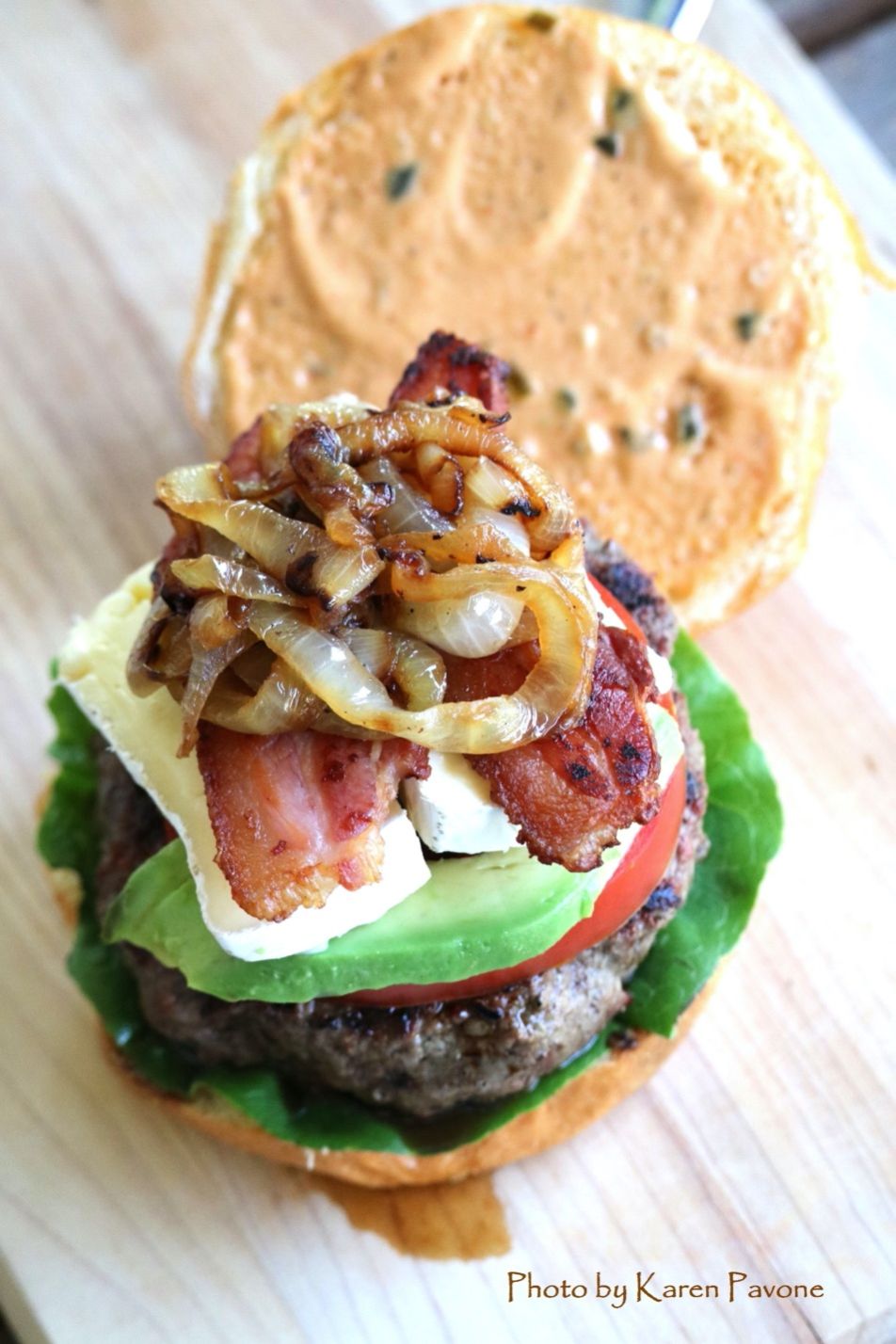 INGREDIENTS
INSTRUCTIONS
Print Recipe